So You Want to See a Movie Star? Here's where to go!
Posted in: America
There are so many things to do in the Los Angeles area that it's almost impossible to do them all in one trip. There are the countless museums to visit, the beaches to explore, the theme parks to visit and all of the amazing food to discover. How can a traveller with limited time and resources do all of those things?
I've always wanted to visit the City of Angels but not for the reasons listed above. Call me shallow, but I've always wanted to visit Los Angeles for one reason and one reason only.
I wanted to see a movie star.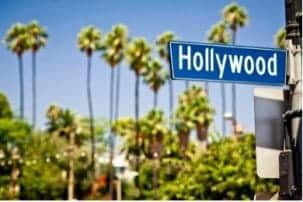 I read all of the tabloids and I know that movie stars are just like you and I. They have lunch with their mates, they shop at the market and they take their children to the park. Therefore, I thought that, in Los Angeles, I'd run into David Beckham at McDonald's and Kim Kardashian at Whole Foods. Recently, I saw a great city break to Los Angeles on Expedia and I knew I had to go. Little did I know that the celebs go to great lengths to hide from us mere mortals, and there are entire tourism businesses devoted to flushing them out.
If you're hoping for a star-studded adventure on your next trip to Los Angeles, read on to learn just how it's done.
Restaurants and Nightclubs
If the tabloids have any truth to them, celebrities spend most of their waking hours dining on caviar and drinking bubbly at the club. If you want to see them in these natural habitats, you'll need to know which establishments are hot at the moment, and you'll need a lot of cash to sling around.
Nobu Los Angeles. This trendy sushi and sashimi restaurant is frequented by the likes of Kim Kardashian and Bradley Cooper. Ask to be seated in main dining room to double your chances of a sighting.
WP24 by Wolfgang Puck. Restaurants owned by celebrity chefs are always a good bet. This restaurant is right next to the Staples Center, so book a table on game night if you'd like an athlete sighting to add to your roster. Jack Nicholson dines here often, as well.
Chateau Marmont. This venerable Los Angeles institution located on the Sunset Strip has been a hot spot for celeb sightings for years. Visit the Bar Marmont where stars such as Lindsay Lohan and James Franco are known to visit.
Around the City
When they're not drinking and dining at fancy restaurants, some celebs are out and about elsewhere in the city. If you can't afford to spend hundreds of dollars on fancy food in the hopes of glimpsing a star, try some of these other, more low-key hangouts.
Los Angeles International Airport. Since you're a tourist you'll likely be here at least twice, right? Most star sightings happen at the baggage claim area. While many stars use private pre-flight lounges, they must mingle with the commoners to collect their bags.
Carbon Beach, Malibu. This part of the Malibu coastline is known as Billionaire's Beach and for good reason. It costs an obscene amount of money to live here, and only the super-rich can afford it. There are two public access walkways to the beach.
Studio City Farmer's Market. Did you know that some celebs do their own shopping? It's true, and you can find them at this upscale farmer's market. Many celebrity families are spotted here, especially near the petting zoo and pony ride areas.
Paparazzi for a Day
If you'd rather not do your own leg work, why not join a tour? Yes, you can choose one of the Stars' Homes Tours and be driven past the guarded gates and fortress-like wall of the stars' residences, or you can join a professional star hunter and stalk the streets in search of photographic prey.
Yes, this is a thing now. Tourists or anyone else who would like to learn exactly what a paparazzo does can join one for a few hours. You can choose the time of day you'd like to go out and follow your photographer guide as he scours the city. Be sure to wear comfortable shoes and be prepared to move quickly. Time is money, or so they say in Los Angeles.
By the end of my visit to Los Angeles I was very aware of a three different things. One is that celebrities are everywhere and you just have to know where to look. The other is that Jessica Alba is friendly and extremely beautiful in person.
The third? Make sure the flash is on when you take a selfie with Jessica Alba, because she's in a hurry.