London is one of the most popular tourist destinations around the world and is the preferred vacation spot for many travel enthusiasts. From the London Bridge to the Big Ben and from the London Eye to the Buckingham Palace, the city is full of amazing attractions.
But going on a trip to this international city could prove expensive, especially if you are going out with friends and the budget is tight. But by following a few tips and suggestions, you can bring back the payable amount within budget boundaries.
The following are the top budget tips while travelling to London with friends that you must follow:
Public transport isn't always the answer
Lots of guides to getting around London will tell you that London has a fantastic and comprehensive public transport network which is very easy to navigate and use to get around the city.
This is absolutely spot on but, at the same time, many of London's best attractions are actually situated within walking distance of one another making it possible to save money on a tube journey by simply using your feet!
It might seem convenient to hop on and off the tube but if money is tight then consider downloading a map to your smart phone (or picking up a paper one from one of the many souvenir booths in the city) and plotting out your day on foot instead.
With more than 40 tube stations situated within less than 500 metres of one or more other tube stations, save those public transport fares for when they really matter.
But when it is…buy an Oyster Card
If you have mapped out your journey and the attractions you want to see and using public transport just isn't something that you can avoid then make sure you save money any way you can.  One of the best ways of doing this is to invest in a Visitors' Oyster Card.
An Oyster Card is simply a prepaid smart card which you scan when you pass through a tube station or board a bus; it tends to work out as more cost-effective than just buying a standard ticket because you are offered the cheapest fare available at the time of travel.
In addition to this, the card is capped so once you have spent the maximum amount (around £8), you won't be charged for any further journeys that day.
Take the city bus tour
Hundreds of red buses keep moving around London offering city tours. Rather than taking the cab and traveling over to see these places, it is better to take a city bus tour which is usually quite affordable and covers many places.
Eat on the cheap
Eating out is something you can't really avoid when you are on a city break but there are plenty of cheaper options from early diner deals at the restaurants in West End London to the food stalls which crop up at the popular street markets.  There are also supermarkets dotted all across London and these often run meal deals where you can buy a pre-packaged sandwich, a snack and a drink for a reasonable price too.
If the weather is nice then there are lots of parks and open spaces where you can head with your purchases to enjoy a picnic; as long as it isn't raining the parks of London are actually a very picturesque place to go in all seasons with something to see and do regardless of whether the sun is shining or not so that is always an option to consider as well.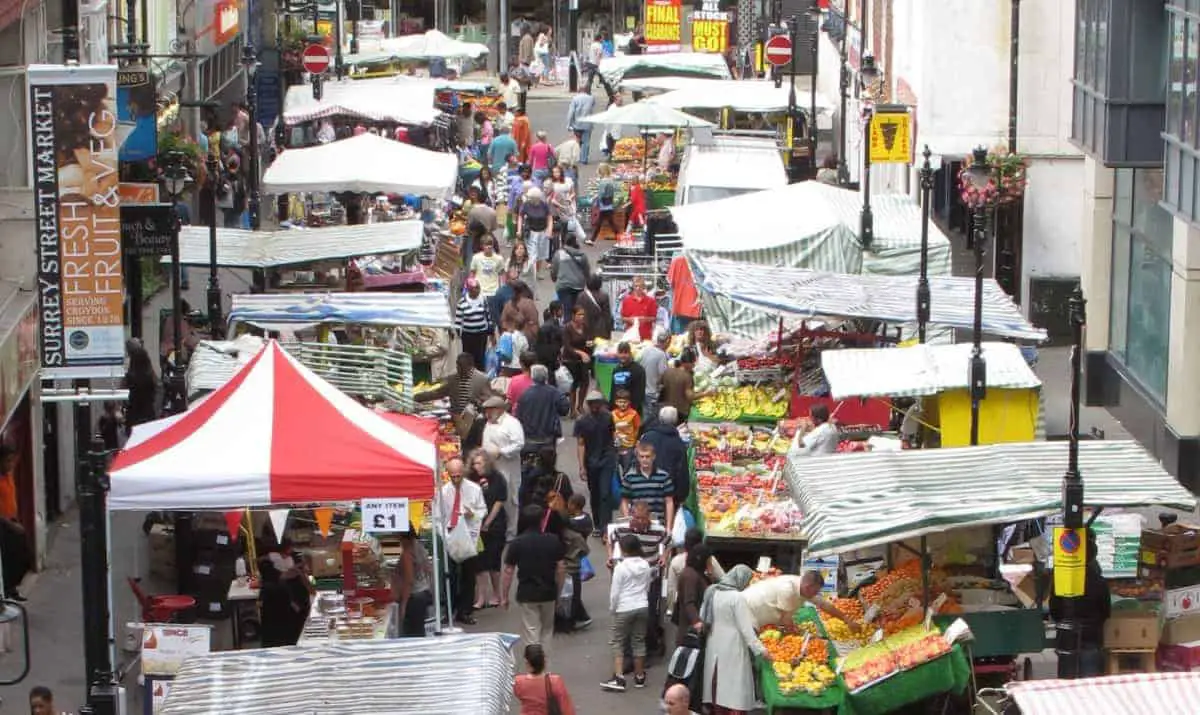 Be adventurous
Even if you are staying somewhere central that doesn't mean that you need to confine all of your explorations to the heart of London.  London is a vast city and it has attractions all over the Greater London area which are well worth investigating.
Often the prices for these attractions (if they aren't free) is cheaper than those in the heart of the city as prices aren't at such a premium the further out of Central London you head. Don't be afraid to hop on a train and see where you end up; London has some lovely suburbs which often aren't as frequented by tourists as those areas in Central London.
Mix it up
We've already briefly touched on the many free attractions which London has but for those truly travelling on a budget then we feel it is worth mentioning again.  London has a wide range of attractions which are completely free for members of the public and it pays to mix a fair few of these into your sightseeing itinerary to ease the cost of visiting the city.
From the museums and art galleries to the historical landmarks, the festivals and free events which are often held by the larger attractions; there are really plenty of ways to enjoy the very best that the city has to offer without spending a penny.
If you are interested in discovering free events taking place then head to online forums and local suggestion sites; you can often find out about local events if you are willing to engage in a little bit of digging online for the information first.
The locals are going to be fountains of knowledge so forums and travel websites are usually a good place to start your search.
Many of the major attractions offer discounts of up to 30% for tickets booked ahead of time and prices are usually inflated quite significantly for anyone turning up at the attraction wanting to buy a ticket.
If you are planning your trip quite a while ahead of time then you could even spread the cost of these paid entry attractions out over a period of time to help absorb the costs.
Visit free attractions
Another way to enjoy London on a budget is to visit the free attractions rather than spending on ticketed ones. Some free attractions which you can enjoy are museums, churches, historical sites etc. Search for such places and make a list of them when heading out.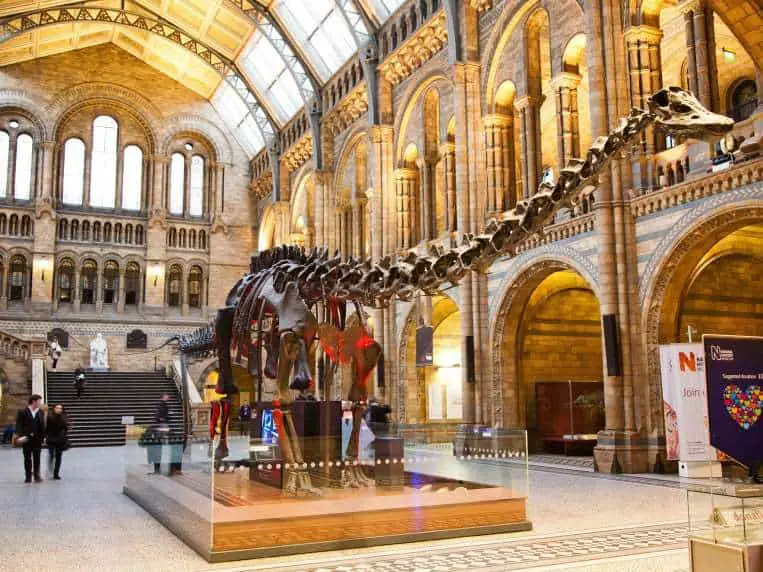 Choose the tube over cab
Cab rides in London can be very expensive even for short distances and hence it is better to go for a more affordable means of transportation which can be the tube (metro) or the bus service.
The tube is very well connected all over the city and is one of the most preferred means of transportation as well.
Book tube passes in advance
If you have decided to travel using the tube or pass, then remember that you can get a weekly or daily pass in advance by making online reservations. This proves very cheap and is better than buying a ticket every day. Also, it is more time saving and convenient. You'll find more info at tfl.gov.uk/fares-and-payments