Whether you are local or arriving from abroad, it would be fair to say there is a certain charm about traveling in the UK.
At the same time, there are various myths. Some are completely legislated; for example, the notion that it always rains isn't far from the truth! However, others are slightly more exaggerated, and it can paint an incorrect picture of what vacations in the UK have to offer.
Today's article will look to level out a few truths, as we look to debunk the biggest misconceptions that relate to UK travel.
Myth #1 – London is the only option available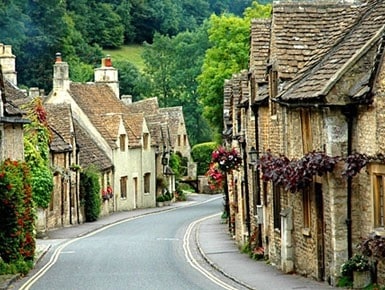 Let's kick the biggest myth doing the rounds into touch to start with. There's no doubt that London is one of the premier destinations in the world, but there really is more to UK tourism if you look a bit further afield.
For example, let's take a look at Bristol. This is located a reasonable distance from London, has countless attractions nearby and the hotels are much better value. Ultimately, if your time allows, it's cities like this which should really grab your attention. You are able to sample "real" UK life, rather than what life as a tourist presents to you.
Myth #2 – Attractions are expensive
As already alluded to, there are plenty of attractions in the UK. Unfortunately, if you were going to go off the first price of these, you would be forgiven for thinking that they are grossly expensive.
However, there are countless ways to avoid this first price. Let's not forget that museums in the UK are free to enter, while very few tourists will ever pay the full price for attraction tickets as 2-4-1 deals are so easily accessible. Not only that, but you can even obtain passes which will provide a heavy discount for entering all of the historic sites dotted around the country.
Myth #3 – You should always grab the metro
If you have taken the decision to visit London, don't always assume that the underground is your best method of transport. It might be one of the best of its kind in the world, but it can get incredibly busy. Not only that, but some studies have found that it's actually quicker to walk between stations rather than take the underground. As well as obviously saving you money, this is also an easy way to see more of the city.
Myth #4 – Everything functions just like the rest of Europe
If you venture to the likes of Spain, you'll know all about the siestas. Granted, most people won't expect these in the UK where the temperatures don't necessarily reach that Mediterranean level, but there can be a few raised eyebrows about other elements of British culture.
For example, in some popular tourist parts of Europe it's common for the stores to stay open well into the night. Well, unless you are heading around the festive season, this is unlikely to happen. In most cities, the stores are open for business hours, while restaurants will close for last orders at 11pm. When this is compared to the rest of the continent, where some people won't even head out to a restaurant until the late hours, this is a stark contrast.