Not all plans to get away and see the world begin and end with jetting off (or jetting back, as the case may be).
Sometimes, you might want to go by boat, cruising the coastlines of multiple destinations before heading home. Or, certainly, there may be scope for a sailing element during your otherwise jet setting holiday.
Whatever the case, going by boat is a little bit different and it comes with different – and important – considerations.
We're going to assume your travel documents and travel money are all in order (check out Best Money Transfer Services for transferring between currencies while abroad), so we'll move straight on to our top advice on enjoying yourself on the waves.
Size matters
Ships don't have much space. This is just something you have to accept straight off the bat. Unless you choose to cruise on board one of the world's largest and most expensive ships, you are likely to find things a little bit 'squished in'.
This isn't necessarily a problem, but your cabin can become overcrowded very quickly if you've brought a suitcase filled to the brim.
Pack light. You won't regret it. If you've ever stayed in a caravan, you'll know that compact room sizes and cumbersome luggage aren't exactly a stress-free combination.
Here's some handy tips if you're sharing a yacht.
Shade – or lack of it
Being on deck is a must. Nobody boards a boat with the giddy intentions of sitting below deck and remarking at how quiet the ship's modern-day electric engines are. You want to be out there, in the open air, with the salty sea brine on your skin and the golden sun beating down on you through intermittent fluffy clouds. Check out our list of the best places to get a tan in your next trip.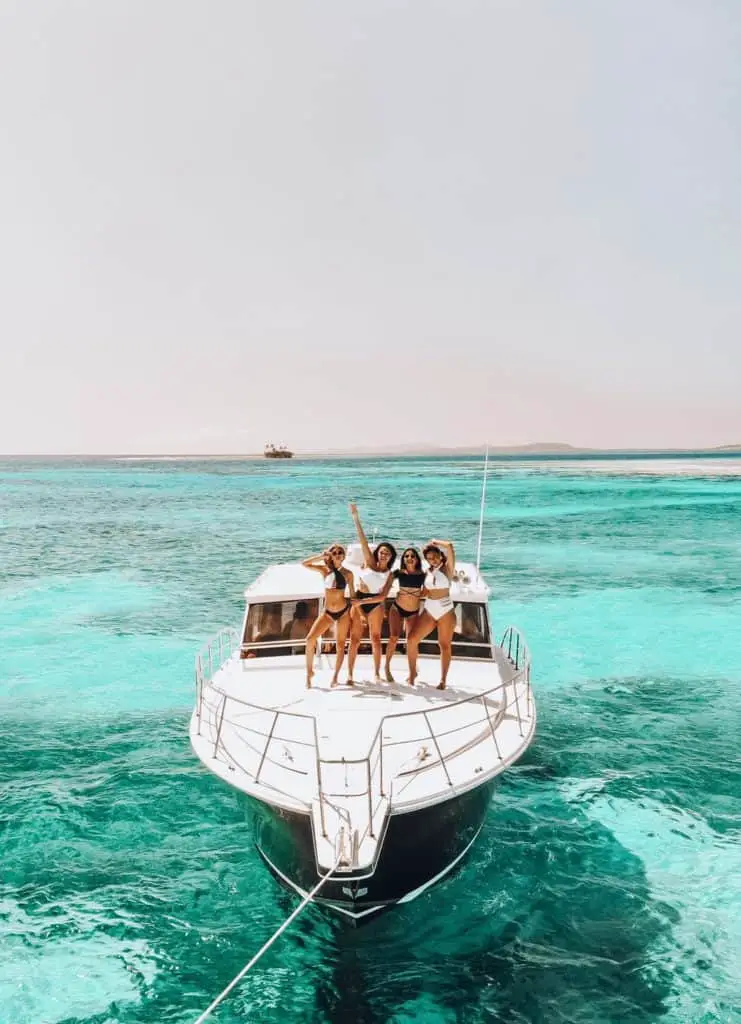 The problem here is a lack of shade. You can become easily sunburned in under one full day out on deck, even when the temperature isn't high (think of the sunburned faces of snowboarders and skiers). You need lotion. Lots of it.
Entertainment
The ship will likely provide some kind of entertainment in the evenings with limited activities during the day. This can mean a lot of pottering around the ship and having deep and meaningful conversations in your head. To put it bluntly, despite the excitement of being on a ship at sea, you're probably going to get bored.
Check out this awesome video of Travellight's experience sailing.
Take books. Take cards. Take headphones and learn a new language. Take a camera and take some great action shots. Whatever it is that you've been putting off doing (starting that novel? Learning to build a website?), now is your time to do it.
Motion sickness
Boats sway a bit. Sometimes a little bit. Sometimes a lot. This can lead to motion sickness, which is a lot like feeling car sick but you don't get to step onto land any time soon. Thankfully, medication is available.
Where will you go?
There's so many great sailing destinations around the world whether you're in endless sunshine and tropical heat or you're looking for that epic adventure in colder climates. I'd recommend looking at our tips for long distance sailing adventures too in order to maximise your time sailing and make the most of every moment.