Traveling is fun, no matter how you do it. Some people love to travel solo, while others travel with their immediate family. Traveling with your friends is a lot of fun too!
If you have many friends and family members who love to travel, you may soon discover that your small trip quickly balloons into something much larger. The good news is, traveling with a large group can be a ton of fun!
You just have to understand that traveling with big groups is different than other traveling experiences.
If you're traveling with more than three or four other people, follow these tips to ensure your trip goes as smoothly as possible.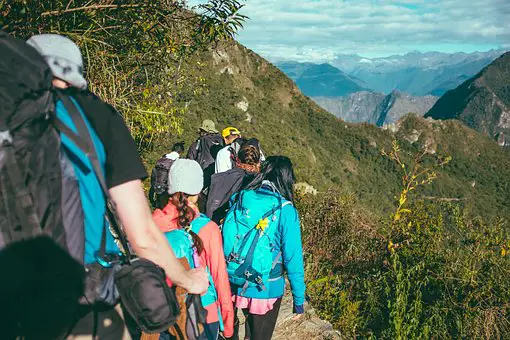 Rent an Apartment or a Home
It doesn't hurt to check out the rates at area hotels. They often offer discounts for large groups, but renting an apartment or a home is almost always a better option.
For example, if you rent an apartment in Dubai while you're traveling, you'll have access to a kitchen. That means you can buy the ingredients to cook meals instead of eating out three meals a day.
Apartments and homes also come with private common areas, which is something hotels lack. Hanging out in a living room provides your group with the ability to get a little loud and boisterous, which is something you can't do in the lobby of a hotel.
Plan to Take Excursions in Smaller Groups
Traveling in a big group can be a lot of fun, but it can pose some serious challenges when it comes to taking excursions. Not only will everyone in your group not want to do the same things, many tours and activities may not be able to accommodate all of you at the same time!
Instead, make sure everyone knows ahead of time that excursions will be taken in small groups. Then, plan who wants to do what before you leave so everyone is prepared when you arrive at your destination.
Call Ahead at Bars and Restaurants
Walking into a bar or a restaurant with a few other people isn't a problem. If you've got 5, 6, or 10 other people with you, the rules of dining suddenly become different.
If your entire group wants to head out together for the evening, make sure you do your research and call ahead. Only plan to visit large establishments that can handle everyone at the same time, even if it means skipping that local pub on the corner.
Then, call ahead and see if you can make reservations. If not, you can at least give them the heads up that you'll be coming. That way they can prepare the space. If you call ahead days or weeks in advance, they can even adjust their staff accordingly.
Find an Easy Way to Split Expenses
Money can quickly become a sticky issue if you're traveling with other people, especially if you're traveling with a lot of other people. Instead of getting frustrated because a few of your traveling companions aren't pulling their weight, find an easy way to split expenses ahead of time.
A few ideas include:
Downloading a mobile application that enables you to send money to each other in an instant
Divvying up costs before leaving (one person pays for accommodations, while another person pays for food and drinks, etc.)
Carrying cash and paying each other half on the spot
Expectations are important to establish early on. Create a rotation schedule for picking up the bar tab or make it clear that everyone is paying for themselves. That way you don't spend your vacation being mad.
Ask for Discounts
One of the biggest benefits of traveling with a group is enjoying some serious discounts. Just a few ways you can save on group travel include:
Cruises often offer discounts to large groups
Many hotels offer an online group-booking form
Airlines have special rates for group reservations
Convention and visitors bureaus can help you look for ways to save
Activities and entertainment often provide discounts to large groups
You just have to be brave enough to ask! Any time you're ready to spend money on a place to stay, transportation, or something to do, ask if there's any way you can get a discount. Many organizations will decrease their prices when asked.
Traveling with a large group can be a lot of fun, but it's only fun if you understand what makes it different, and plan accordingly. These tips will make sure you get the most out of your time spent together, no matter what your destination.