Travel always creates such compelling photography. From the people you meet to the landscapes that surround you. The quirky sights you wouldn't see back home and the photogenic festivals you get to experience.
There's a great travel photography competition in the blogosphere right now that's open to anyone with the inclination to take a great photo. It's called the Travel Photography Roulette and we were lucky enough to win round 7 on The Planet D blog recently. Our portrait of a young child in Thailand was chosen as the winner, giving us some bragging rights and a chance to host round 8 of the competition.
The rules of the game are simple.  The hosting blogger is the chosen winner of the previous round.  The new host chooses a word or phrase and other bloggers can submit a photo each, during the course of the week.  Phrases can be as generic as 'signs' all the way to abstract thoughts like 'religion' and everything in between.
At the end of the week, we'll choose our favorite photo submitted in the comments of this post and announce the winning entry on our site with a link to the winner's blog site for the next round. Readers can also comment on other people's submissions to help us decide who should win (so tell your friends you've submitted a photo!). The winner gets to choose the next round's word or phrase.
This competition has now closed. Check out the winner of the Travel Photography Roulette round 8.
The following is a list of the previously played rounds of the game and the hosting blogger for each.  It also doubles as a winner's table!  Click the host's link to go directly to that entry to see some stunning photographs from the chosen word or phrase.
Nov 4-10, 2010              Living the Dream – "Animals"
Nov 17-24, 2010            Skinny Backpacker – "Road Signs"
Nov 29-Dec 6, 2010      Dream a Little Dream – "Street Art"
Dec 8-Dec 15, 2010      Flashpacker HQ – "Festival"
Dec 17-Dec 24, 2010    Over Yonderlust – "Landmarks"
Dec 26-Jan 2, 2011       Don't Ever Look Back – "Beaches"
Jan 5-Jan 12, 2011       ThePlanetD – "Portraits"
Round 8 is… Motion
For Round 8, we've chosen the word: "Motion", and our photo submission is below. Motion depicts action and movement. You can interpret this in any way you like. From abstract blurs, people dancing, transport moving and artistic use of motion blur. It's up to you.
Those interested in playing please provide a link to a photo you'd like to submit and it will get hosted on this page. When submitting an image, please provide a brief description and location of where it was taken. On Saturday January 22nd we will pick a winner and that blogger can start the next round.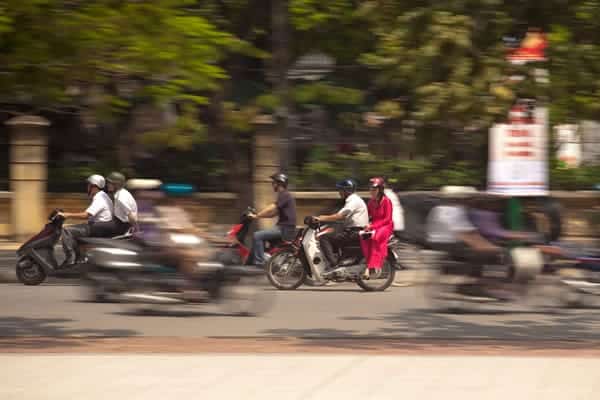 This competition has now closed. Check out the winner of the Travel Photography Roulette round 8.
Travel photography roulette round 8 entries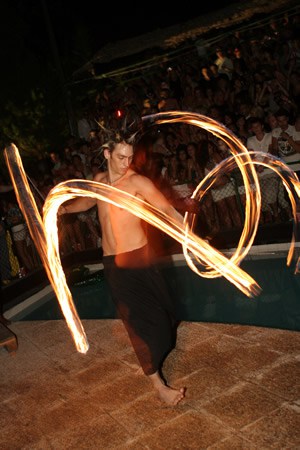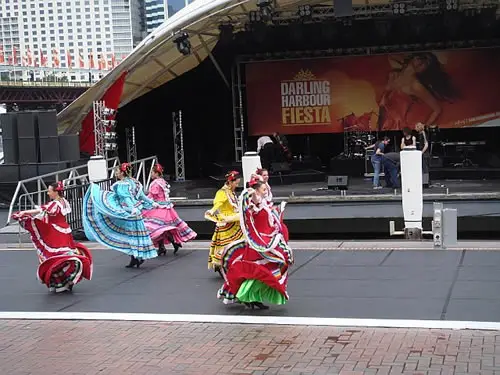 More than 60 online casinos accept POLi as a form of payment. POLi casino Australia is a secure and fast way to make payments online. Plus, POLi does not charge any fees. So, you don't need to worry about your secret bank account or other information, as long as you play responsibly.
The gambling industry is growing moderately in Australia and New Zealand, and players from these countries have a wide selection of options when it comes to making their online casino deposits. The majority of these casinos accept POLi as a payment method, making it easy for players from both countries to find a site that will accept this method. While many people think that the popularity of gambling sites is simply due to the fact that players can win huge amounts of money, the gameplay is also a major factor. This means that you'll have a rich and vivid gambling experience.
Another benefit of using POLi to make online casino deposits is that it offers increased levels of anonymity. Because the POLi system connects to your bank directly, there's no need to share your personal information with third-party operators. In addition, POLi transactions are made through a secure proxy server, which means that there's no electronic trail of the transactions. This makes them a good option for gamblers who don't want to use a credit card.
Terms and conditions for entries and winners
One submission per blog (so sites that have 2+ authors only get one entry).
No photoshopping allowed unless specifically called for! Cropping and correction for red-eye or camera flaws are ok, however.
Abstract submissions welcomed as long as it fits within the interpretation of the chosen phrase. Remember, the hosting blogger chooses the winner, so if they cannot understand the submission, you might not win!
Keep phrases general so that all bloggers can participate. Specific items like "Eiffel Tower" should be avoided but rather made open-ended like "monuments." For variety, it is ok to say focused things such as "monuments at night" in which most of us have pictures of.
Abstract thoughts are appreciated, but keep it within the realm that all readers will understand. No "Kafka-esque", but "Overlooking Creation" is able to be interpreted by all.
No obscene pictures or phrases allowed. Suggestive phrases and photography can be accepted, but please keep it within reason.
After a sufficient period of time, phrases can be reused, however new photos must be submitted. Keep the ideas and photos fresh!
Pictures from your entire portfolio are fair to submit. You do not have to take the photo within the week of the contest period to submit it.
Most importantly, ALL PHOTOS MUST BE YOUR OWN.
This competition has now closed. Check out the winner of the Travel Photography Roulette round 8.