If you're looking for a getaway that combines luxury and relaxation with an opportunity to see some new sights and explore some of the world's most picturesque locations, a cruise holiday may be the perfect solution. From the Scandinavian fjords to the beaches of the Mediterranean, cruise holidays can take you almost anywhere in the world at a smooth, easy going pace. But as with any trip abroad, it's advisable to make sure you're protected by travel insurance in case anything goes wrong.
Because some providers offer cruise travel insurance as a separate product, many potential holidaymakers believe that standard travel insurance doesn't cover cruise holidays. This isn't generally the case, but there are certain circumstances that you should be aware of before purchasing your insurance and setting sail.
Is cruise insurance different?
The difference between cruise travel insurance and regular travel insurance is generally minimal. It might represent a partnership between the insurer and a specific travel company, or possibly offer tailored extra features. Sometimes it might simply be in place to inform customers that cruise travel isn't excluded from their policy – which is unusual but not unheard of, so always worth checking.
If you already have regular travel insurance or you're in the market for it, the first thing you should look out for is any relevant exclusions. They may not be explicitly related to cruise travel in the wording of your policy, but could nevertheless be significant. For example, most travel insurance policies will cover medical aid should you fall ill – including transport to a local hospital if necessary. If you fall ill on a cruise and need to be airlifted or otherwise transported back home or to the nearest country, this may not always be covered, as it's likely to be considerably more expensive than returning from a regular holiday.
Cancellation costs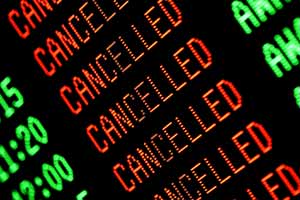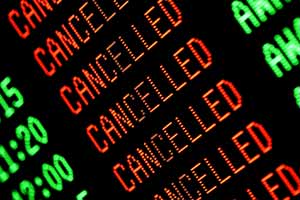 Another issue might be cancellation costs. If you are forced to cancel a holiday due to unforeseen events, your travel insurance will often allow you to reclaim the money. But because of the greater expense, if there is a limit on the policy, the maximum amount you can claim back may fall far short of the cost of a luxury cruise. Speak to your insurance provider and see if they can offer anything that covers you for the full cost of your trip.
Finally, many cruise holidays include activities – from water sports to on-shore hiking.  Make sure any activities outlined in your holiday plan are covered by your insurance. By keeping a keen eye on the details, you should have no problem procuring good value travel insurance that lets you free to enjoy a stress-free trip.