Top 10 reasons to visit islands in Scotland
Posted in: Scotland
Why include a Scottish island in your itinerary?If you are planning a trip to Scotland then you are no doubt researching the merits of a historical tour of Edinburgh or a cultural visit to Glasgow, perhaps monster spotting at Loch Ness or a castle visit to Stirling.
If you want a different and authentic experience to add to your travels why not consider adding an island adventure to your itinerary?If you're that traveller needing a break from the crowds, hustle and bustle, tourist trinkets, budget airlines and bumpy bus rides or just need time to sit back and reflect on life, the world, your journey, update your journal and find a place that is simply a tonic for the soul, then it's time to buy that ferry ticket and head to a place where there is no shortage of coastal contemplation!
Islands have more to offer than you think
Many Scottish islands are like a miniature, more laid back version of Scotland itself. There are plenty of beautiful, accessible islands to visit, whether you are in search of mountains, whisky, music, outdoor pursuits, castles, history or just breathtaking remote scenery, then a boat ride (or a bus ride in the case of Skye) is a must.
Ten reasons to take a ferry
Here are just 10 of my reasons why you should leave the mainland behind.
1. CHEAP ACCOMODATION – most main islands have hostel and budget accommodation. Wild camping is free and legal in Scotland provided you don't mind carrying a tent and following some sensible guidelines.
2. BEAUTIFUL BEACHES – rather obvious but as islands are surrounded by water you get some of the most beautiful and cleanest beaches in Scotland, they are generally very quiet, often secluded and great places for those that do fancy camping.
3. WALKING ROUTES – free to do and with lots of officially marked walking paths, this is the cheapest and best way of getting a feel for a place and appreciating your surroundings. The West Island Way is Scotland's first official long distance island footpath, running the complete length of the Isle of Bute.
4. ACCESSIBILITY – many islands are easily reached by ferry from the mainland. The Isle of Skye has a road bridge and you can get the bus direct from Glasgow if you prefer. The Isle of Bute is only 90 min from Glasgow by train and ferry.
5. SAFE – with low crime rates the islands are some of the safest places in the country.
6. SUPER FRIENDLY – although Scotland is generally a friendly place, island dwellers seem to have that bit more time to chat. Expect lots of hellos from welcoming natives.
7. FREE LIVE MUSIC – most of the main islands have free traditional music in some of their pubs or hotels, sometimes planned, sometimes improvised. Look out for posters on the pub windows or ask at the tourist information.
8. RELAXATION – island life is that bit slower, no one hurries!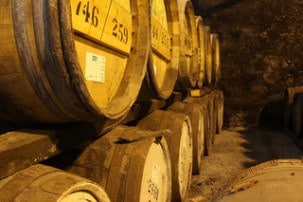 9. WHISKY – there are several islands with whisky distilleries you can visit and sample Scotland's golden nectar, the most famous being Islay. Also try Arran, Orkney, Skye, Mull and Jura. However any decent island bar will sell a malt or few, look out for malt of the month promotions. Slainte mhath! (a drinking toast to good health)
10. PHOTOS TO MAKE OTHER TRAVELLERS ENVIOUS – with stunning scenery, beautiful sunsets and an abundance of wildlife there are plenty of opportunities to capture that memorable image. While every other tourist is clicking away for the thousandth time at Edinburgh Castle, you could be filming red deer, golden eagles, whales or a blazing sunset over the watery horizon.
Everyone needs to take some time out on their travels every now and again, if you do, why not make sure that you choose to put your feet up in a place that will not only enhance your trip but provide you with some lifelong memories.