With more than 10,000 species of birds in the world, it is no surprise that bird watching is already a major hobby with millions across the globe. As our winged friends exist in almost every part of the world, it means excellent bird watching opportunities almost everywhere. Birders can spend hours in search of their favorite species and lifers. They show immense patience when it comes to observing birds and learning about their habitat, food preferences, call sounds and identifying features.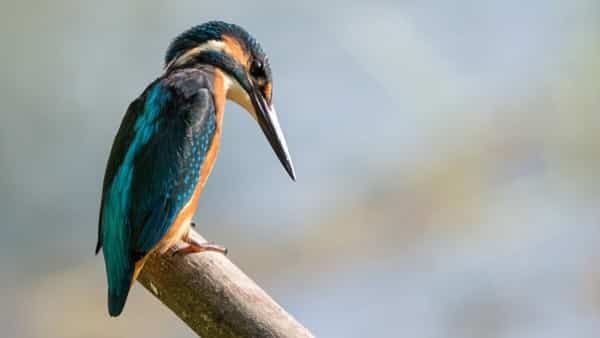 Birds are the quintessential travelers within the word, and one can only envy their freedom to fly away in search of food or mate. There are some travel destinations that are regarded as the leading spots for birdwatching. Every year, hundreds and thousands of bird lovers travel to these destinations looking for unique species and birding opportunities.
Here are some of the leading bird-watching destinations to visit now for avid birders and fellow naturalists.
Caribbean
Caroni Swamp in Trinidad is one of the best birdwatching spots in the Caribbean. All you need to do is go on a boat trip down the canal and mangroves and later enter the lake. Watch out for the national bird of Trinidad, the Scarlet Ibis, which can be easily spotted in the region. You can see their vibrant colors as they get closer and can be spotted along the coast of Venezuela. Different types of kingfishers and flycatchers are some other exotic birds found in the Caribbean.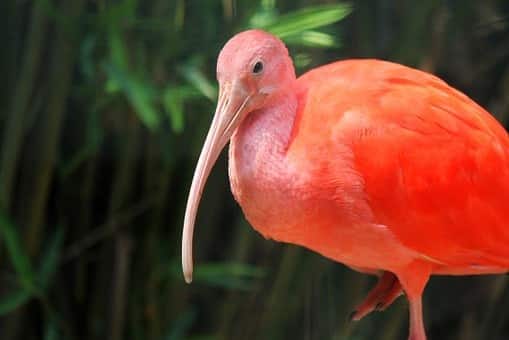 Costa Rica
Another famous spot for birdwatching in Costa Rica that boasts of beautiful birdlife. There are dozens of nature reserves in the verdant country and with hundreds of species living in them. In fact, you can spot several colorful species here like parrots, toucans, hummingbirds, quetzals and more of those feathered friends. Wilson Botanical Gardens in the south and Curi-Cancha Reserve boast of hundreds of bird species. You can easily spot trogons and motmots as you walk through those reserves.
Peruvian Amazon
Another highly recommended destination for bird lovers is the Peruvian Amazon. You can start your trip near Cusco, and it will take some hours before you reach Manu biosphere reserve and the Amazonian lowlands. Make a base at one of the lovely lodges and try to spot more than 500+ bird species in the mid-latitude forests. Common species include Golden-headed Quetzal, Cock-of-the-Rock, Agami Heron and Sunbittern. It is no wonder to see the spot famous as the ultimate birding destination.
Papua New Guinea
Papua New Guinea is a fantastic country and more so for those winged creatures. Some Bird-of-Paradise species indeed make it one of the most popular birdwatching destinations. You can spot a wide array of colorful birds that can be easily seen during the dry season and between June and October. However, keen birding enthusiasts can spot fascinating species at any time of year. One of the most famous species is the nation's national bird, the Raggiana, which is well known for its magnificent plumage. It performs an impressive courtship dance to impress its mate, and the dance is considered to be a unique birding spectacle.
Florida, USA
Everglades National Park in Florida is another excellent place for birders. This national park was set up in 1947 to protect flora and fauna of the region. The national park boasts of a unique and vulnerable bird population and is home to hundreds of species of birds. Watch out for snail kites, white-crowned pigeons, Great blue herons, and Smooth-billed anis. Some of the best months for birding are January and April. And one should start early to spot their favorite species of the birds in the Everglades National Park.
Spain
Spain, the second-largest country of Europe, boasts a hugely diverse landscape as well as hundreds of species of birds. There is a mind-boggling range of birds here, thanks to the varied habitats. You can scan the skies for Lammergeiers flying across the snow-capped mountains or admire the Great and Little Bustards in the open plains. Look out for migrating raptors and storks over Tarifa on their journey between Europe and Africa.  Watch out for the avian bubblegum, a flock of Greater Flamingos moving across a coastal saltpan.
Britain
Norfolk in Britain is world-famous for birdwatching, and it is considered one of the best birding regions in this part of the world. Thanks to its wide range of habitats such as marshlands and dunes, a vast array of bird species can be seen nesting here throughout the year. You can spot some rare birds like marsh harrier and can witness migratory birds from the Arctic in the top reserves here. There are black-tailed godwits, warblers, and Marshes as well as bearded tits and seabirds that can be spotted the whole year-round.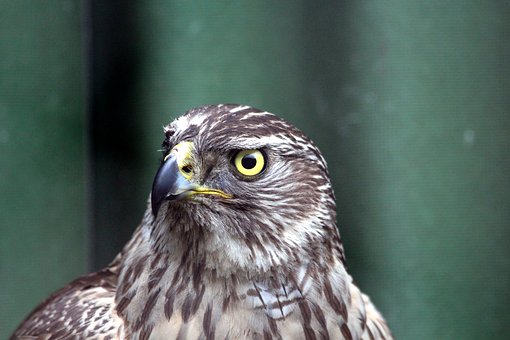 Ecuador
Pichincha Province in Ecuador is indeed an amazing place for birdwatchers. Thanks to the fantastic diversity of wildlife and a wide range of habitats, you will find more than a thousand species of birds in Ecuador. Go on a boat to make the most of your birding trip and see the iconic toucans who live at the tops of trees. It can be tough to spot them from the ground. Apart from the toucan, you can spot parrots and lots of hummingbirds near the Amazon River. Many visitors prefer to go rafting on the river for a great birdwatching trip.
Africa
The arid Kalahari Desert of Africa is indisputably one of Africa's finest destinations for animal and bird watching. The expansive wetlands because of the Okavango River that flows from the Angolan highlands is teeming with bird species like Western Banded Snake Eagle, African Pygmy Goose, African Skimmer, and many more. Look for the leggy Slaty Egret and White-backed Night Heron near Maun. You might be able to spot the curious Pel's Fishing Owl and Orange River Francolin and Boulder Chat in the drier region of Botswana.
South Georgia
If you are in search of Penguin colonies, you can find them in many parts across the globe, but nothing can match the experience you get in South Georgia. You will come across hundreds of thousands of King penguins around St Andrews Bay. Get ready for one of the most iconic sights in the southern hemisphere. This is indeed once-in-a-lifetime wildlife experience as you can walk around them and even sit with them. The major attractions are the King penguins, and one can spot other species too like seabirds, gulls, Albatross and some more species of penguin.
So these were the top ten birding destinations as per us. There are plenty more in the world and should be on every birders list.