If you love motorcycling and let's face it, there's little point in owning a motorcycle if you don't, then taking a road trip might just turn out to be one of the most memorable experiences of your life.  As every motorcyclist knows, travelling by bike is very different from travelling by car.
There's a sense in which the landscape that you travel through by car is all just television, on a bike you feel the sun, the wind and the rain and you are physically in touch with your surroundings.
Whilst a road trip by motorcycle is a whole lot more mentally and physically demanding than a trip by car, it's also a whole lot more rewarding.  In order to get the most out of your trip, you need to give it little forethought before you set off, so here are a few tips for your consideration.
PLAN YOUR ROUTE
The whole point of a motorcycle road trip is to enjoy the journey, there's little point in belting down a motorway or autoroute in a straight A to B. Check out this article by Drivr Zone to get some ideas for your route planning.
There's a good range of specialist motorcycle maps available, which will help you plan a route that is enjoyable to ride.
If you are travelling in Asia, Google have released a version of Google Maps specifically designed for motorcyclists, with audio directions that reference landmarks for ease of navigation.
Motorcycles aren't built with satellite navigation systems and you might feel that they are distracting and dangerous, but they are available.  They can be programmed for adventurous riding, which will find routes which avoid busy roads in favour of twisty, hilly roads.  They will also provide rider alerts and data on your journey, and friends at home can also track your progress.
APPROPRIATE EQUIPMENT
If you don't already have them, you need to invest in good quality all-weather protective motorcycle clothing as well as panniers and/or a tank bag.
ARE YOU CONFIDENT THAT YOUR BIKE IS UP TO A LONG JOURNEY?
Don't make any big repairs or modifications just before a long trip, in case there are unforeseen complications, but do get your bike serviced and ensure that it has a good set of tyres. However confident you feel about your machine, it's a wise precaution to also have some breakdown cover in place. On the flip side, if you're planning a motorcycle road trip and haven't found the perfect bike yet, simply do a quick search for "Harley-Davidson Cruisers in Houston" or wherever your geographical location is, and you'll be sure to find the perfect bike for the perfect motorcycle road trip.
KNOW YOUR LIMITS
If you are only used to riding short distances, don't plan aroute which involves huge daily mileage, you won't enjoy it and more importantly it's dangerous.  Build in plenty of rest stops because motorcycle riding is physically tiring.  Don't plan on eating large midday meals, which will make you drowsy, but do drink plenty of water.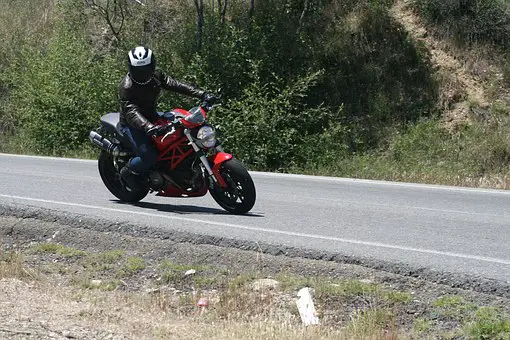 CHECK YOUR INSURANCE
Check what your insurance covers and consider add-ons such as helmet/leather cover, breakdown cover or personal accident cover could be a good idea for your situation.  If you are travelling abroad, ensure that your cover will be valid in the countries through which you intend to travel.