My job requires me to have to travel almost half of the year. One of the biggest problems many like me tend to face is where to park, especially when it requires me having to leave my car for an extended amount of time.
I  have to find parking that is not only secure but will also be within my budget. I usually end up parking at the airport, but recently a friend suggested I try an off-site parking lot.
One option he suggested for cheap airport parking was Got Parking. It is a search engine that gave me a list of reliable parking lots with spaces available that I could book in advance.
Here are some of the pros and cons associated with both airport parking and off-site parking.
Offsite Parking Advantages
Less Crowded
More than 400,000 people in the United States fly every day; flying is now the most assessable and affordable way to travel quickly. Twenty or thirty years ago, when many airports were first being built, they're parking lots weren't equipped to handle today's parking demands.
Many airport parking lots can only comfortably accommodate a few hundred vehicles, and since airports have hundreds to thousands of people passing through their doors daily, airport parking can become a bit cramped. Since space is limited, you'll also have the constant fear of other cars potentially backing into you.
The great thing about off-site parking is if you book it days to a week in advance, you'll be able to find an easily accessible parking lot, and not have to worry about feeling claustrophobic.
Saved Me Money
When looking for another parking lot, at first I was a bit wary. Since I was a frequent flyer, I was sure the airport had to be giving me the best possible rate. After a little bit of searching, I was able to find off-site parking that saved me hundreds of dollars and it was within walking distance of the airport.
Another advantage of using off-site parking is they'll often offer coupons and promotional deals to repeat customers. Because of the low maintenance cost involved in running a parking garage, they're able to offer you rates that are hard for commercial airports to compete with. You can also find coupons and promotional deals just by doing a little online searching.
Valet Service
Another great thing about off-site parking is they'll usually provide a valet and have a conveniently located shuttle bus to take you directly to the airport. With airport parking, you'll have to park your car and then carry your entire luggage to your terminal. With off-site parking, all you do is hand the valet your keys and he'll park your vehicle for you.
Security
I always get a little nervous when it comes to leaving my car at the airport parking lot for an extended amount of time. Since airports usually have a lot of traffic, with people coming in and out from many different parts of the world, it can be hard for airport security to monitor everything that is going on. Often when I use airport parking, I try and hide valuables and anything that makes my car look like it has any value, because I would fear being broken into. The great thing about off-site parking is they are better-monitored with security, or have a full-time attendant to watch over things.
Disadvantages
Some of the disadvantages I have are mainly due to me being lazy and not wanting to book parking in advance. Occasionally, the parking lot I typically use will be overbooked and this will require me having to walk a bit further. In the long run, I usually have a good experience when it comes to off-site parking.
Airport Parking Advantages
Time
One of the advantages of airport parking is it saves you time if you're in a hurry to catch a flight. Parking at the airport is obviously going to allow you to get to your terminal a lot quicker.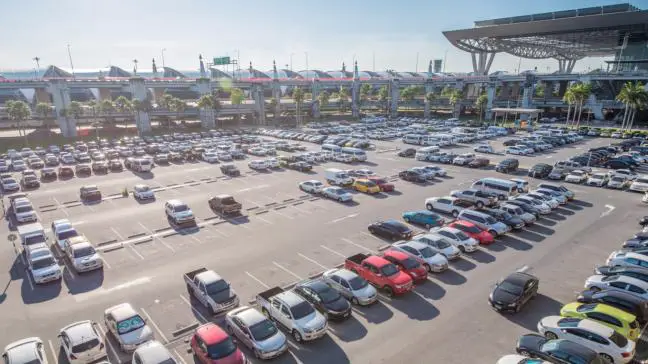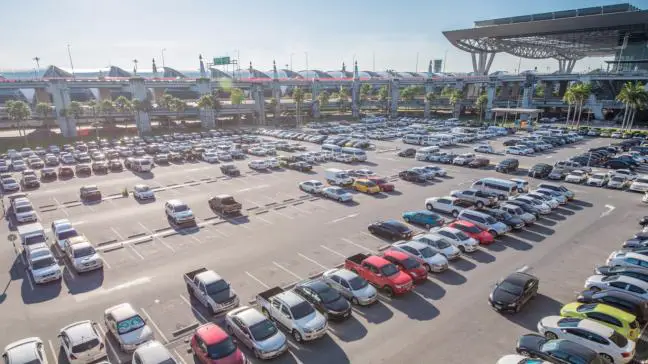 Convenience
Worst case scenario, you arrive at the airport with two hours to spare before your flight but realize that you forgot your passport in the car. If you used airport parking, you'd be able to run and get your passport with plenty of time to spare.
Disadvantages
Cost
Airport Parking can be very expensive. After all, airports have a lot of maintenance costs to pay for.
Security
Airports are big places; crimes are just as likely to occur in an airport as anywhere else. It's impossible for airport security to properly monitor everything that is going on. Sadly, customers often have things go missing from their vehicles.
Stressful
Airport parking lots can be very hectic and often stressful places.
No matter where you park, just keep thinking of that destination you are headed to; you can relax there. Happy travels!