The 4 Most Historic Cities in the US
Posted in: America
While the United States might not be steeped in history like many European destinations, such as Italy or Spain, there are many superb cities in the US that can provide you with a historical fix.
After all, the nation that stands today has been shaped by colonial conquests, a bloody civil war, and a fight for its independence. If you want to discover more about America's culture and heritage, here are the four most historic cities to visit in the US.
Philadelphia, Pennsylvania
Philadelphia is the former capital of America and integral in US history. Those wanting to learn more about the city's role should visit Independence National Historical Park. It is, of course, home to Independence Hall, and you can step inside the room where the US Constitution and the Declaration of Independence were signed.
The Independence National Historical Park also houses the cracked Liberty Bell, which is on display for the public. Plus, visitors can step inside Betsy Ross House to view the original Star Spangled Banner.
You also can arrange for Stratos Jets Charters to take you directly into the city, so you can explore many more fascinating landmarks, such as:
Benjamin Franklin Museum
National Constitution Center
The President's House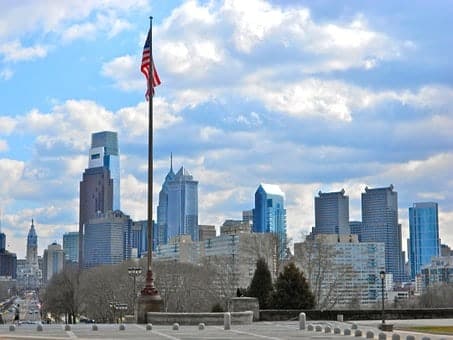 Williamsburg, Virginia
To learn more about America's history prior to the civil war, book a trip to Williamsburg, which dates back to 1699. It is located just seven miles away from Jamestown, which was the first American settlement formed. As it was located on higher ground, settlers could successfully prevent attacks to ensure the survival of the city.
Many historical landmarks are still standing today, such as the Governor's Palace, Capitol Residence, and the College of William and Mary, which was established in 1693 and attended by three US presidents.
Boston, Massachusetts
Those hoping to learn many interesting stories regarding US history should book a trip to Boston. When exploring Boston, it's likely you will come across many historic landmarks, such as America's first college, Harvard, as well as the nation's oldest public library, first public school, first public park, and the first subway system.
You also should embark on the Freedom Trail, which is a scenic walking trail that will guide you through the city's finest historical sites, such as Copp's Burial Ground, USS Constitution, and Bunker Hill Monument, to name only a few.
Savannah, Georgia
Savannah owes its charm and architecture to the city's extensive history. The elegant city has been thoughtfully preserved throughout the centuries, as it features more than a thousand historic buildings. In fact, the grid street layout is a prime example of colonial planning.
What's more, visitors can enjoy the beauty of Savannah's 22 original public squares, which feature stunning fountains, historical monuments, and lush greenery.
History lovers will also jump at the chance to visit the many historical, upscale homes located in the city, such as Green-Meldrim House, which was built in the 1850s and is an example of beautiful Gothic Revival architecture in the south.