Oh, Brunch! One of the best parts of the weekend – only second to those long-awaited lie-ins! Whether you're nursing a hangover, looking for the perfect runny yolk or ordering a Mimosa to start your day with a sparkle – brunch is the perfect way to spend a lazy Saturday! So what does brunch look like around the globe? We've taken a look at a snapshot of brunch menu options from different countries around the world.
UK
The Full english Breakfast is renowned as Britain's staple brunch order to set you up for the day – not to mention a tried and tested cure after a night on the pop!
The suburban boroughs, however, are giving the classic fry-up a modern twist. A Balham brunch, for example, will consist of Bavette steak, roast vine tomatoes, grilled
sourdough toast & two fried eggs – fancy!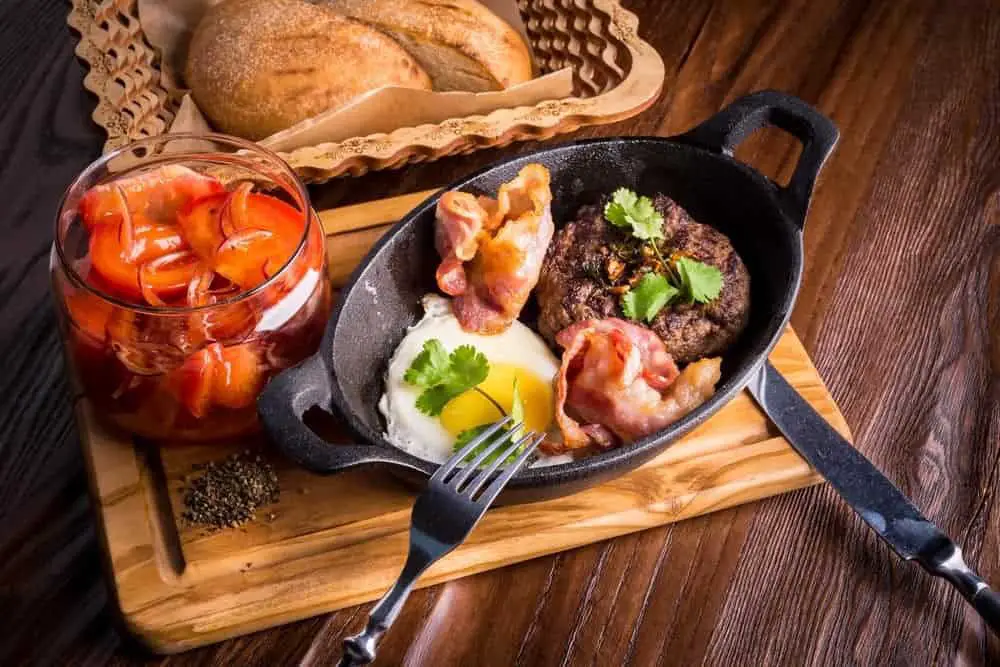 USA
Never one to do things by halves; you can expect the full works when ordering Brunch in America. Pancakes or waffles combined with bacon, toast, sausages, eggs, fries – the works! And all served with a side of syrup!
Canada
One of the sweeter brunch options on this list; Pets de Sœurs – literally translated as 'Nun's farts' – are made by rolling and slicing baked pastry covered with butter and brown sugar. Topped with Vanilla sauce or maple syrup (or both if you have a real sweet tooth) this is definitely a sugary start to the day!
Mexico
Brunch in Mexico is as spicy as you might expect! Huevos Divorciados or 'Divorced Eggs' is an authentic Mexican breakfast made up of two eggs sunny side up served under two different sauces; Salsa Verde and Salsa Roja. They are then placed on two separate, crispy, corn tortillas – the idea being that "each egg is going its separate way." The Brunch is usually accompanied spicy Mexican breakfast potatoes and a side of guac!
Turkey
Whilst you might see both runny eggs and yogurt on a breakfast menu in America, you rarely see them combined – but in Turkey ordering them together is the go-to Brunch option in the form of ç?lb?r. Flavoured with paprika, garlic and dill infused butter, and eaten with warm flatbread, this is definitely a tangy start to your day!
Jamaica
Ackee; which is often described to taste buttery with an egg-like consistency, is actually originally an African delicacy – however it found it's way across the Atlantic during the slave trade and became one of Jamaica's favourites for brunch with friends. Often served with spiced cod, tomatoes and onions, 'Ackee and Saltfish' is definitely on the
Maldives
Also famous for it's fish-based breakfast menu; Mas huni is the most popular Maldivian brunch option and is made up of tuna, onion, coconut, and chili and traditionally served with a flat bread called huni roshi.
What unique brunches dishes are your favourite to order? Let us know in the comments!