We've seen so many great sights on our whirlwind road trip tour of New Zealand.
From the mountains and glaciers of the south island to the rolling hills and valleys of the North.
So many highlights of our trip already but we were keen to add another with a place we'd heard so much, the Waitomo Caves.
Hidden beneath the rolling green hills of Waitomo lies a underground wonderland quite unlike any I've ever seen before. Rather than visiting just one set of caves there are many options here and not just walking tours either.
We were so excited to be invited a long to check out one cave system that was perfect for even our toddler to enjoy.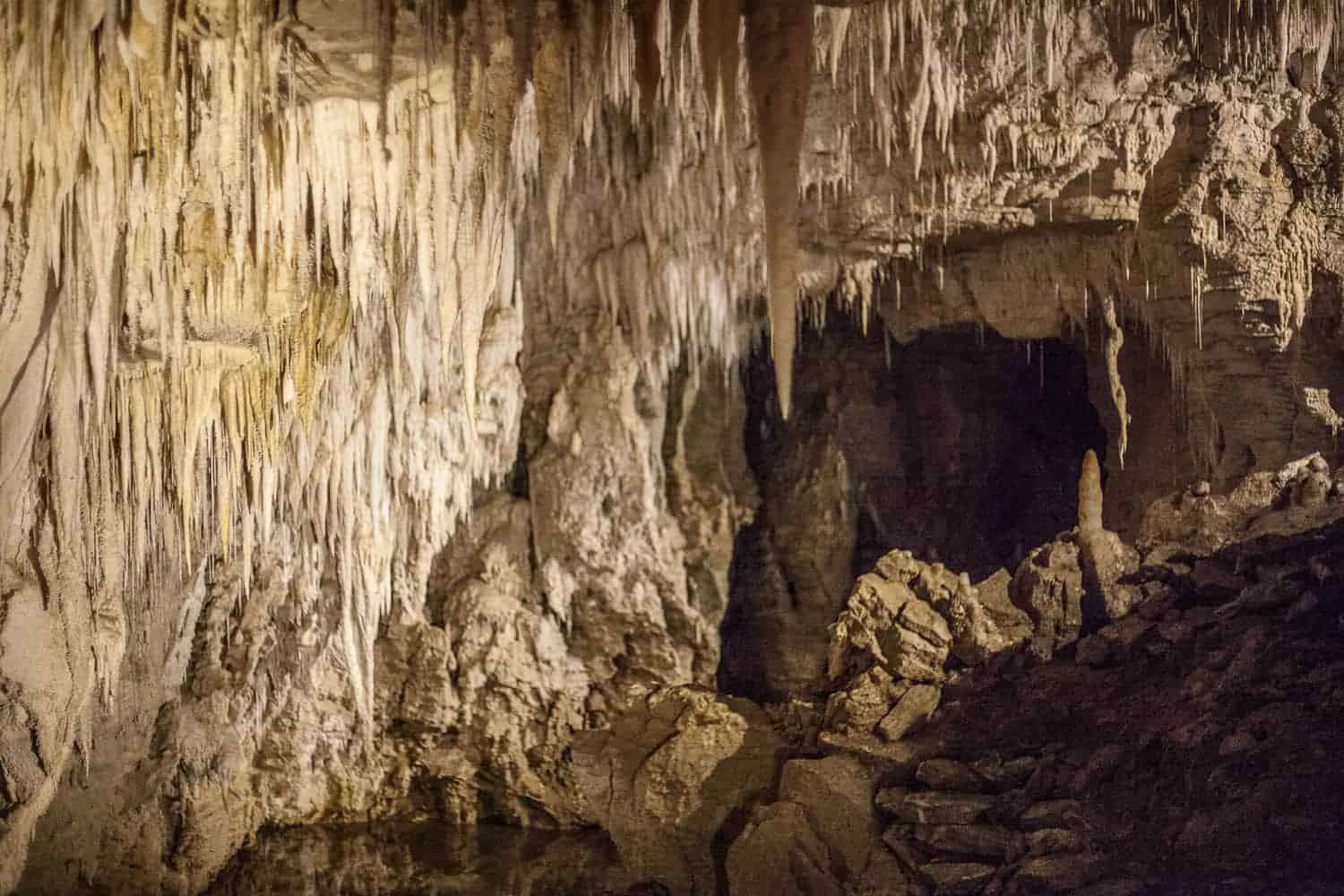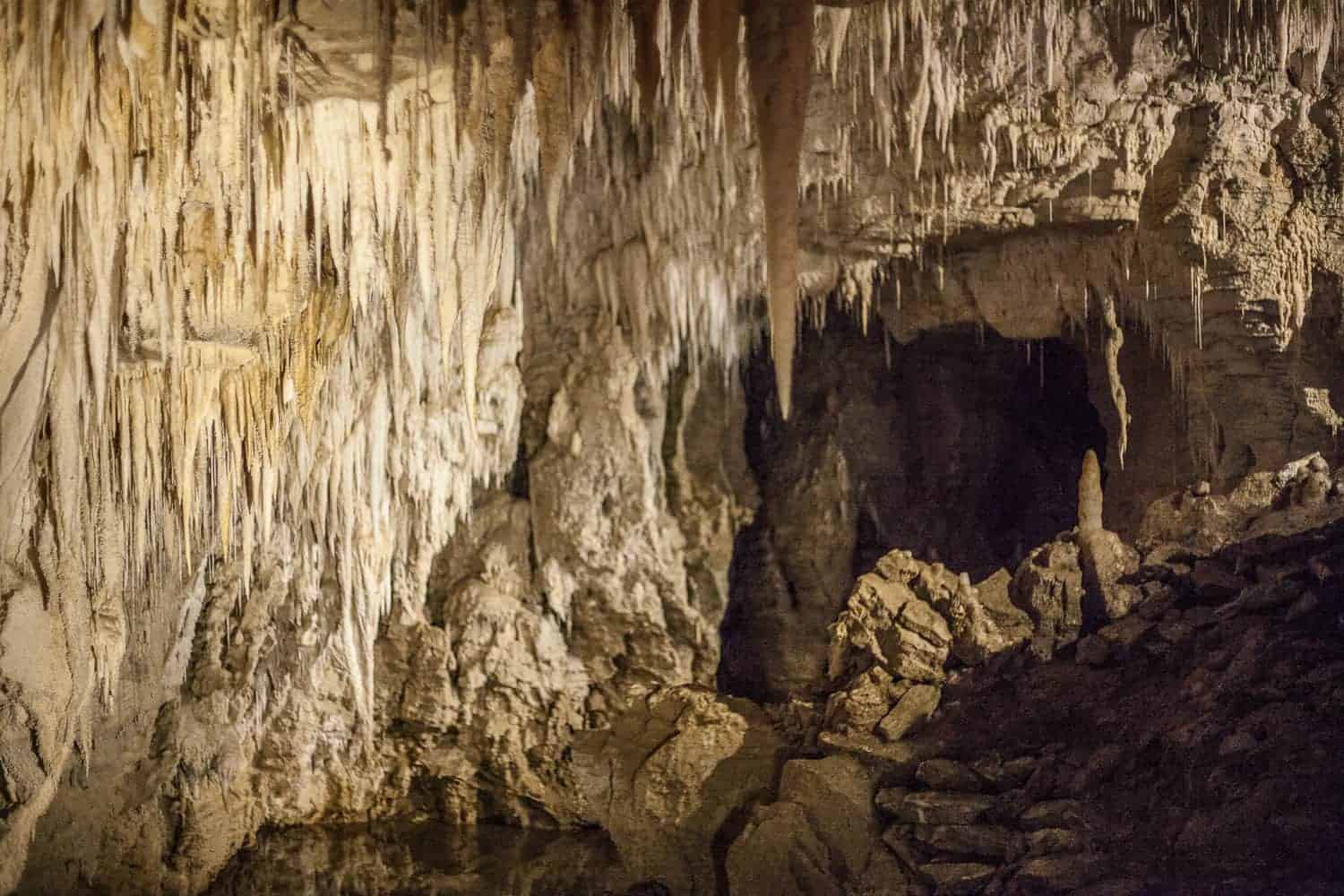 We headed out from our Top 10 Holiday park in Waitomo, for just a short drive to the "Legendary Black Water Rafting Company". An easy place to find thanks to its big signs and busy car park. Many of the tours start from here with minivans picking up groups and whisking them off to one of the cave system. Their name probably tells you all you need to know, they were the first company to offer water rafting opportunities underground in New Zealand!
Their friendly staff soon had us checked in and there's a small cafe there to grab a last minute snack before heading to the caves. We opted to follow the mini-van as we had our Maui Motorhome with us. We stopped at a couple of points along the way to pick up more tourists and within 15 minutes or so we were at a secluded and quiet spot where we parked up and continued on foot.
Today we were visiting the Ruakuri Cave system which, according to Maori legends was discovered over 400 years ago by hunters who were attacked by wild dogs that appeared from the cave entrance. "Rua" translates to Den while "Kuri" is Dog. The cave system has been open to the public since 2005 so is relatively new for a dry cave walk.
Ruakuri Caves
I was very interested to see how this tour would work as we had our 18 month old daughter in a stroller and were told this wouldn't be a problem. The Ruakuri Caves are actually marketed is fully pushchair and wheelchair accessible which the first time I've ever seen that on a cave tour.
We arrived at the cave entrance, a small group of just 8 or so and a friendly guide who welcomed us in to the concrete bunker like structure with a locked door leading to the caves. After a short safety briefing he invited us inside and along a curved wall where we waited patiently.
Our guide flicked a switch and slowly each level of a giant spiral ramp illuminated. The spiral just went on and on, an amazing sight appearing in the darkness beneath us. I had wondered how we'd ever get a stroller down in to a cave system and this was definitely the answer! It's a very easy descent down the ramp to a heavy door taking us in to the start of the cave system.
The cave walk consists of numerous tunnels opening up in to wider cave areas. Most of the walk is along metal gantries that lift you above the uneven and often damp slippery rock surfaces. The lighting here is turned on as you walk through each section creating a dramatic reveal every time you enter a new section.
Our daughter was happy to be wheeled about in her stroller and often let out a "wow" or an "oooh" when the lights were turned on, entertaining the other tourists as we toured the caves.
It was great to see that even an 18 month old found the cave tour entertaining.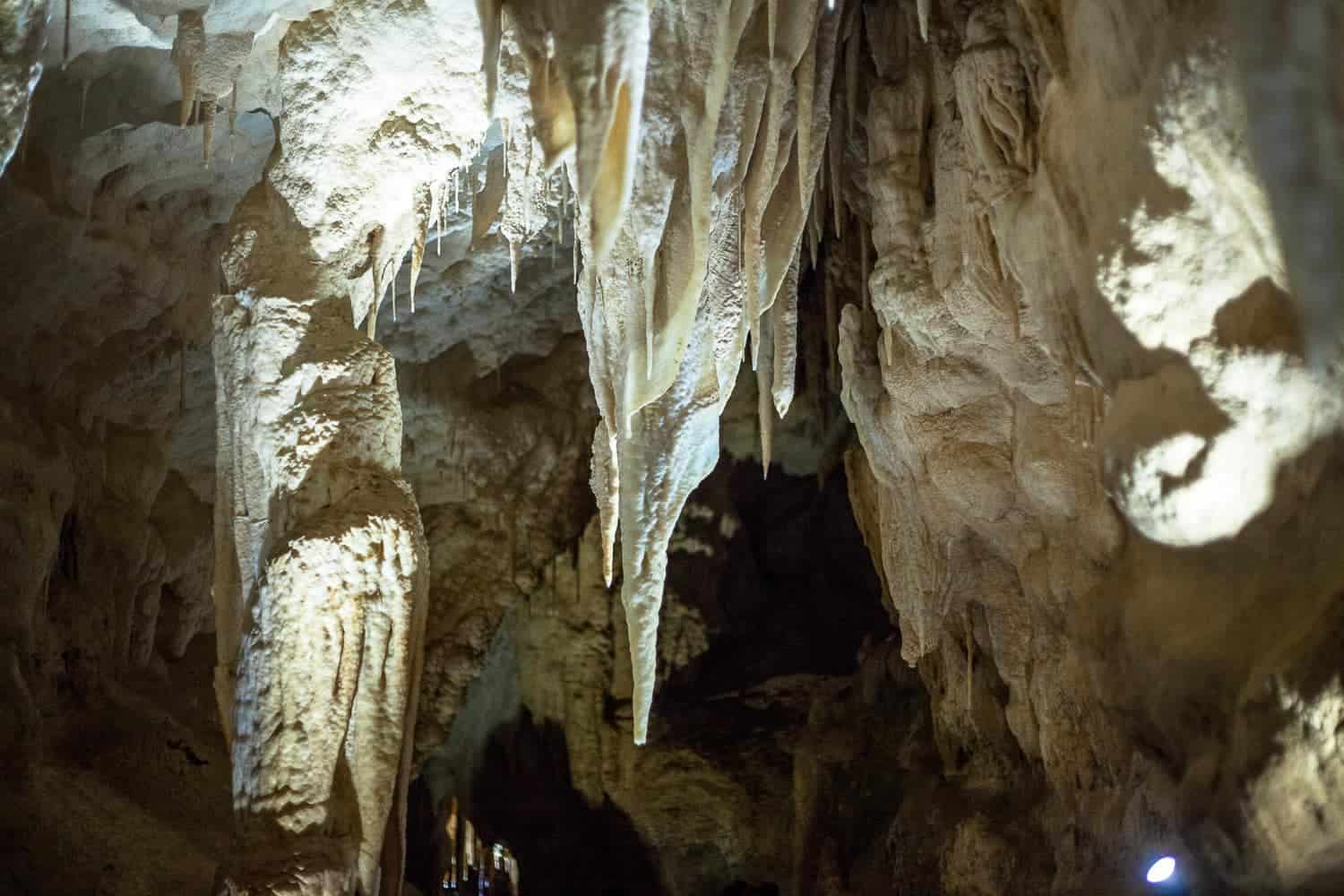 There's an overwhelming number of stalactites and stalagmites all around you here with a repeated warning to avoid them as you walk.
There's even an alarm system at certain points to help you stay away from some of the more delicate structures. When you learn how long it takes for one of these structures to be formed it really does blow your mind. A few centimetres can take hundreds of years to form, with larger structures taking many thousands.
The lights here have been set up to make the most of the incredible structures with ribbons of limestone so thin the light shines right through.
At one point the dry walking tour that we were on met with the rather wet and wild tubing tour that was floating along an underground river, a canyon with a handy torch we could use to browse its mighty walls and see the tourists below.
New Zealand really is filled with wild activities to do everywhere and it seems this even includes underground cave systems too!
I was almost a little jealous of them as they let out screams of excitement, bouncing through the rapids of Ruakuri although part of me was very happy to be dry and warm with my 1 year old daughter.
Glow Worms
One of the highlights of any cave system in the region is without doubt the glow worms, a name that makes them sound so cute and friendly. In reality glow worms are really the maggot stage of the Arachnocampa. In the dark of course all you see is their beautiful glow, a ceiling of light blue stars above you and often all around you too.
We had a number of opportunities to enjoy the sight of these tiny creatures who seek out the cool wet and dark surroundings of cave systems  to call home. Our guide turned all the lights off and requested we keep our phones and cameras off for a moment to enjoy them in total darkness.
Its only then you realise just how many there are all around you. Definitely not very easy to take a photo of in such low light but I gave it a go anyway!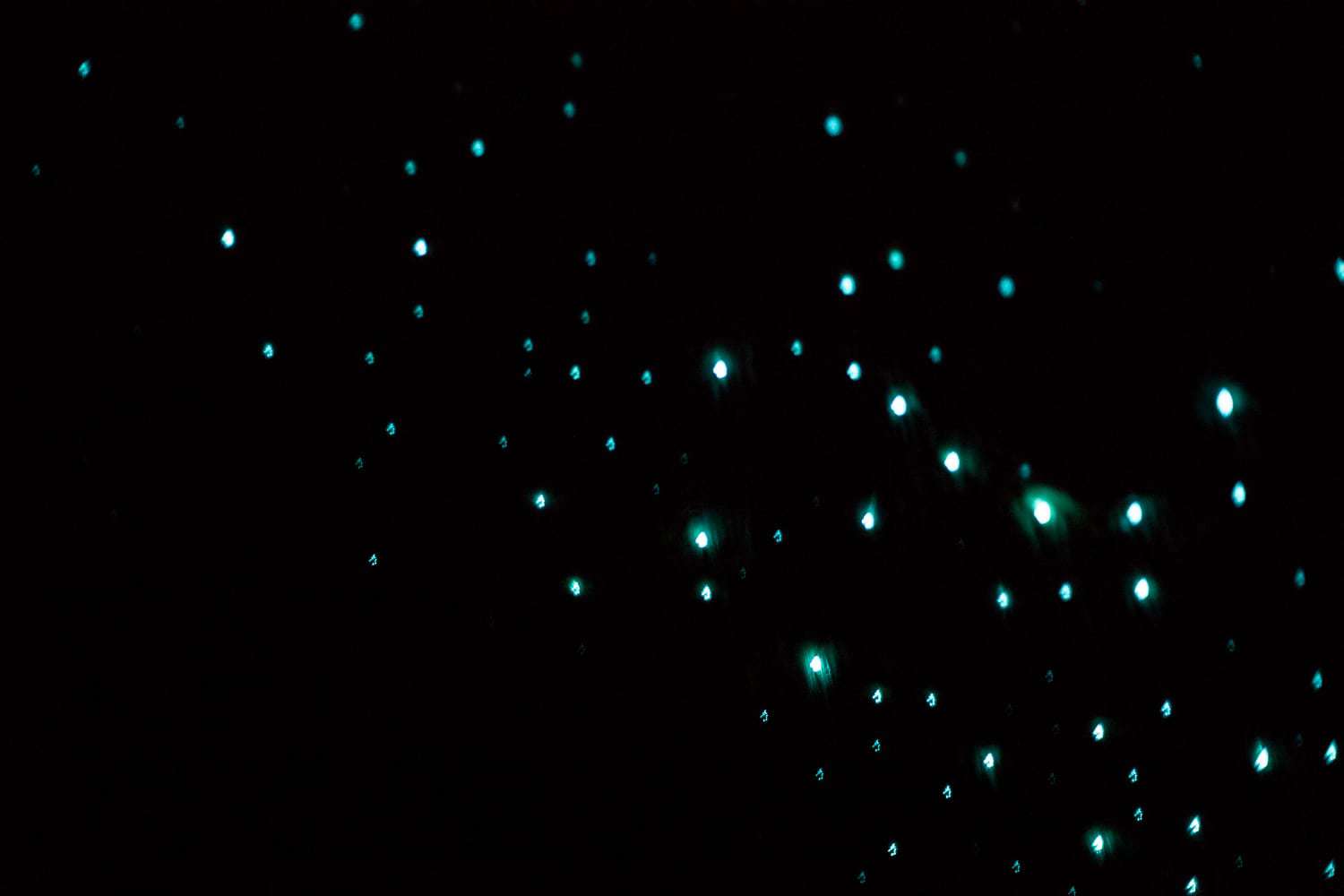 These little creatures have more in common with spiders than flies as they cast out lines to catch passing prey. Its for this reason they live in caves where there's very little wind to tangle their nets. One glow worm can cast up to 70 "snares" that dangle down from the cave ceilings and walls.
To see hundreds of thousands of snares like this was an incredible sight, something I've never seen before in my life. Its amazing to think that these ancient cave systems are home to life, in fact huge communities of creatures.
Definitely something that has to be seen to be believed and Waitomo caves sure make it easy.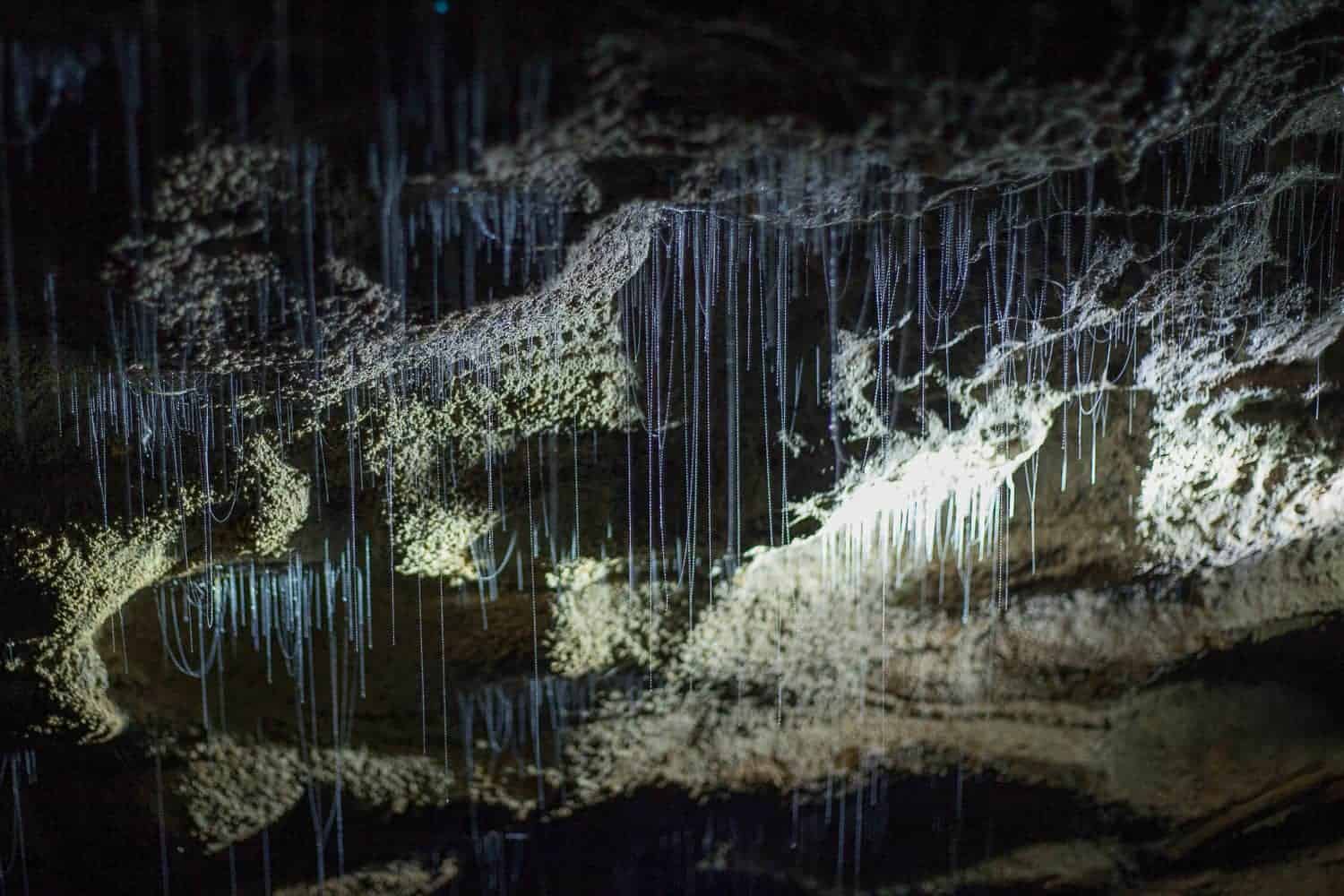 Caverns and passages
Our tour took us deep in to the cave system to some very interesting collections of limestone formations. One of my favourites was "The Pretties" where its very easy to get up close to an amazing display of stalactites and stalagmites.
With ample lighting here its a great place for a photo opportunity and a chance to quiz the guide about how these structures were made and also how they were named.
There are some great names too like "The Ghost Passage" and "Holdern's Cavern" named after the owner of the land, James Holden who opened the caves to the public back in 1904.
In fact the Holden family still own much of the land in the area and work with the local Maori community to preserve these sacred sites too.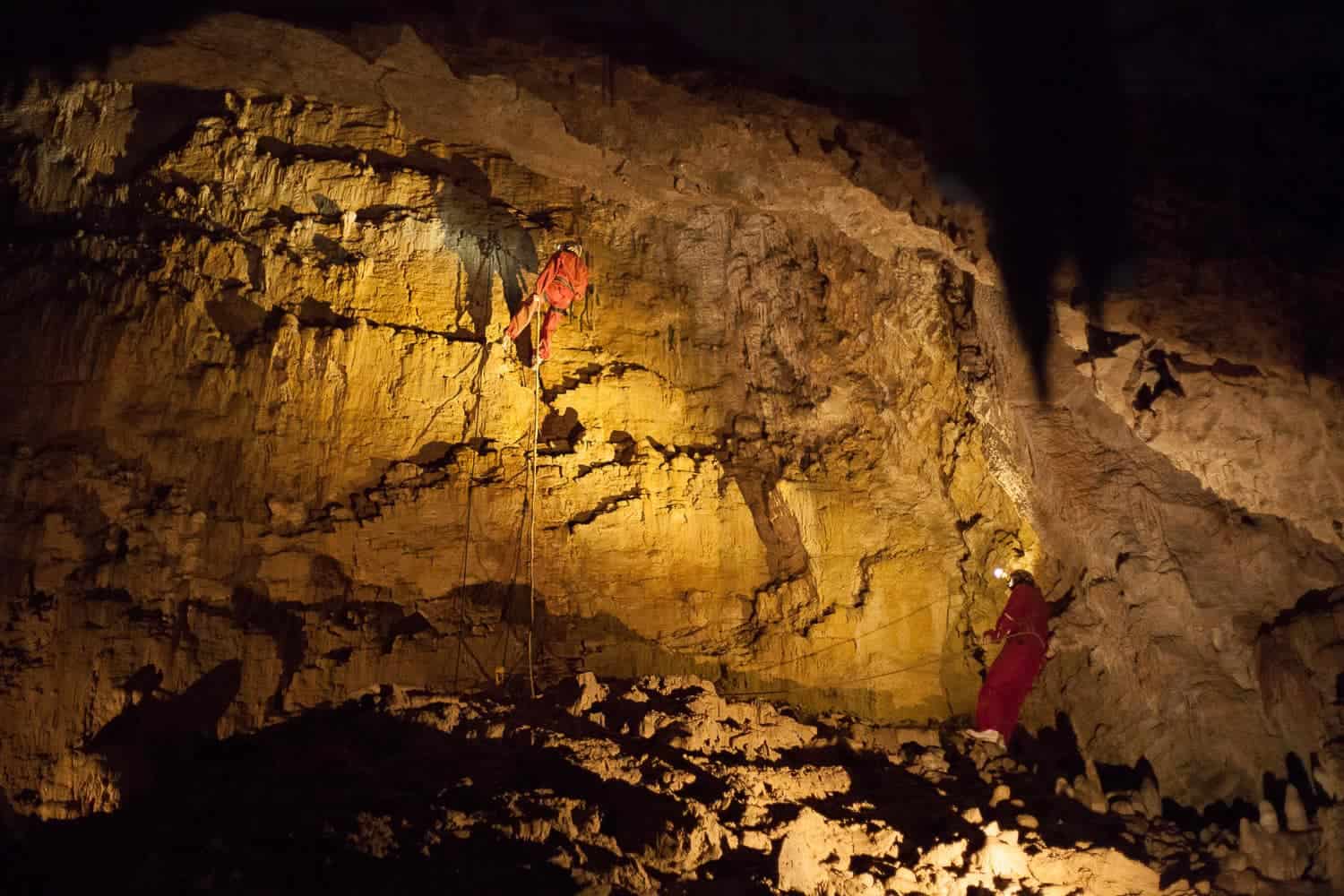 The 2 hour tour seemed to whizz by and all to soon we were heading back towards the spiral ramp and out of the Ruakuri caves.
The cool air of the caves gives way to warm humid air outside. I could have gladly headed straight back inside for another 2 hours as there's so much to see down there. Its quite incredible to think that underground wonderlands like this exist just below us.
The rolling hills of Waitomo are filled with these magical cave systems, made easily accessible to the public and definitely worth a visit when you come to New Zealand. It makes you wonder how many other undiscovered caves there must be beneath our feet.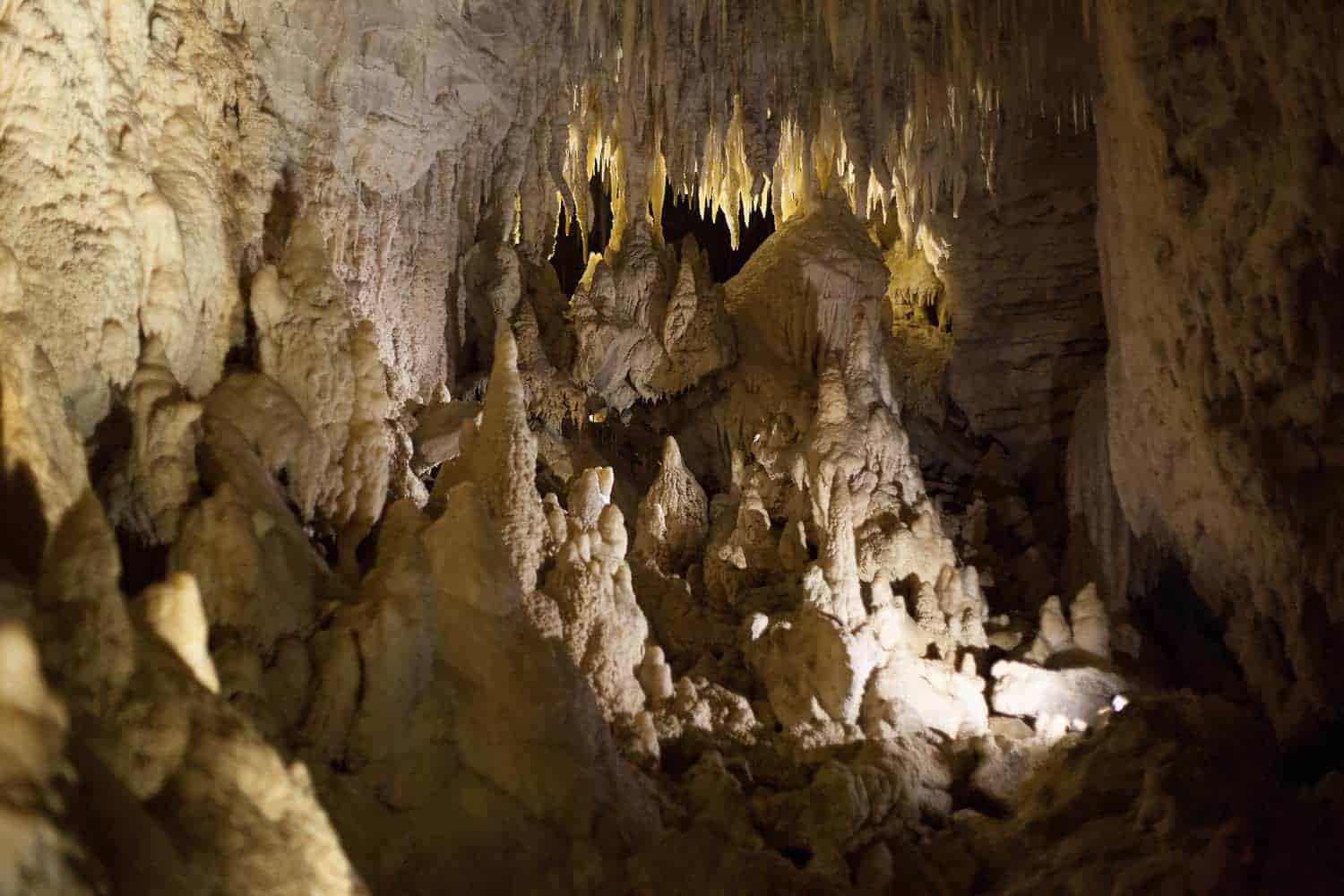 Thank you
A huge thank you to The Legendary Black Water Rafting Co. for their wonderful hospitality and excellent guided group tour of the Ruakuri cave system.
I highly recommend a visit to any caves in the Waitomo region but especially the Ruakuri which is excellent for small children and wheelchair users too.
I really didn't think cave systems could be made quite so accessible! Also many thanks to Maui Motorhomes for their continued support on this epic road trip project. Check out the links below for everything else we've done on our road trip so far.
Book your Waitomo Cave Tour here.