You may be bored of the coronavirus pandem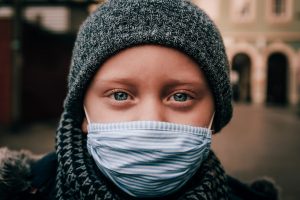 ic, but it is still essential that it is talked about.
This is particularly the case if you are planning on travelling around the world.
Many things have changed with regards to travel, so you just need to be careful that you do not fall into any traps.
Below is our guide to travelling around after the pandemic.  What will post pandemic travel be like?
There may be a price hike
It is no surprise that the travel industry has struggled during the pandemic. It was not the only sector, and it won't be the last that will take a while to recover. It does mean though that travel costs are likely to spiral as airlines and hospitality providers look to recover some costs. 
Some airlines will never come back and some are struggling to make ends meet.
Despite there always being a demand for tourism, the airlines need to get their money back from a year of lost revenue. Lockdowns and border closures mean this could continue for a little while longer but for some holiday makers, there is a clearer future ahead. In fact, a recent study by Skift showed that up to 70% of Americans are planning to travel again this year.
This is great news, but it won't stop prices potentially rising.
Essentially, we are just saying you need to be prepared. You may have to up your budget if necessary. 
Longer Vacations after the Pandemic
One of the trends that we are likely to see is that there are going to be plenty of longer vacations. Whether it is making the most of lost time or just trying to minimalize travel, people will probably opt for 2-week trips rather than one. This will be seen in both international tourism and also domestic tourism. 
Some places will still have quarantine rules but others will just want to make the most of their time away. If you have not been abroad for a year then you might need a long trip just to clear your head.
In the time it will take to get to some places and follow all the protocols it will be time to come home again. This is a slight exaggeration but for some venues, the process of checking in and cleaning etc may take up to a day.
If you've gone for a weekend break away, then you might spend the whole of your time prepping your accommodation to make sure it is safe. It just makes sense for many tourists to book a longer vacation.
Spending more time abroad though and potentially travelling further also means you will have to get the right coronavirus travel insurance. Sometimes you may book a short trip and choose a standard policy. If you are away for longer, make sure you take your time to ensure you've chosen the correct policy. 
Will Vaccine Passports Be Required?
Although its been ruled out by plenty of countries, there is still the possibility that for many you have to provide a vaccine passport to show you have been vaccinated. There have been proposals in many countries that this might be trialled domestically to allow people to go to big events.
Although there is no evidence that this will come into force yet, the tourism industry is still set to boom again.
With the appetite for travelling having only increased due to the coronavirus pandemic, we just want you to be prepared for all possible circumstances.  
Travelling might not be massively different after the pandemic but it depends on your destination.
If you're heading into the mountains it might be a bit safer. However, if you are still heading to populated areas, masks are likely to be mandatory and it is probably worth booking a longer trip to make sure you make the most of it.