A getaway is something that most people look forward to, but it gets even more exciting when it's a romantic one with your partner. A weekend trip in the next city or somewhere in the state can do wonders for any relationship, whether it's a budding one or old. This will be a good opportunity to bond more and take a romantic respite for work and other daily worries.
Planning a trip can be intimidating, but there's no need to worry. Any anxiety or distress of just the thought of making the trip as perfect as possible can be eased with thoughtful planning, looking ahead, and a little organization. If you're looking for tips on how to make your romantic rendezvous memorable, read on.
Make a Checklist
If you're doing the planning in clandestine, chances are, you're doing this on your own. It is a good idea to create a checklist of the things you need to do so you won't forget anything. For example, you may need to list down items such as hotel reservations (if there are any) or ordering strawberries and champagne for an after-dinner treat. You can also use the list to keep track of what's been done.
Set Overall Budget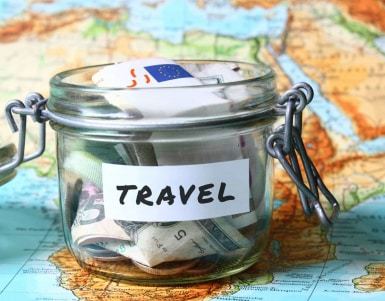 It's easy to get carried away with money especially if you really want the weekend to be as romantic as possible. The smart thing to do is to set a budget in terms of money and of time. While you intend to use this trip as a respite, you have other responsibilities and bills to take care of as well.
There's no need to trade an arm and a leg to make the trip memorable. A romantic getaway doesn't have to be expensive because you can literally spend nothing just looking at the stars alone with each other. When it comes to budgeting your time, it's similar to your finances: consider how much time you'll be spending away from work to execute your plan.
Choose a Practical Location
Unless you're a millionaire or if you've saved up a lot of money for this getaway, it is best to choose a location that's both meaningful and practical for you as a couple. When choosing, consider the budget you set, and estimate if it is within the range.
If you're a little over the budget, do a little research and see if you can save spending on activities like wine and food tours, or check in to a hostel instead of a hotel so you can afford the trip.
No matter what they say about cliche destinations, you can actually save a lot of money when you go to tourist haunts. There are a lot of discounts and specials to attract tourists, so take advantage of those. You can always go to off-the-beaten-path areas after. When considering this, make sure they're not too terribly out of the way so you don't spend all your time traveling.
Don't Overpack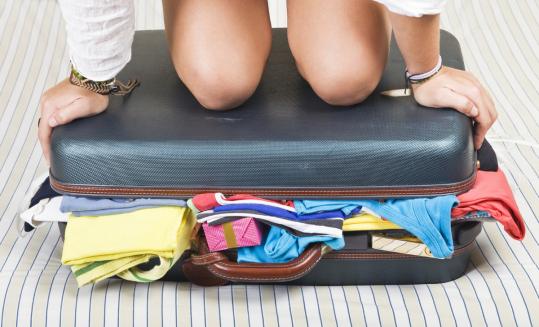 A weekend is just two full days tops, so there's no need to bring a lot of luggage on this trip. If you plan to surprise your partner, make sure to tell them that they don't need to pack a lot of clothes. It also helps to tell them what to bring, like swimsuits if you're going to the beach or a formal dress if you're going to the opera.
If you've been together for a while and intimately know what your partner likes to wear, you can pack for them too. For a trip that lasts for a couple of days, consider using a weekend bag for this purpose. You can easily carry it around with you, and there's no need to carry another large bag when you can fit all your clothes and toiletry in one.
Do Nothing
There's really no pressure when planning a trip with your partner because you don't have to fill your two-day itinerary with a lot of activities. You can use this time to focus on each other and go on a spontaneous adventure nearby or just by walking around. You're on a holiday to enjoy and relax together, so do just that.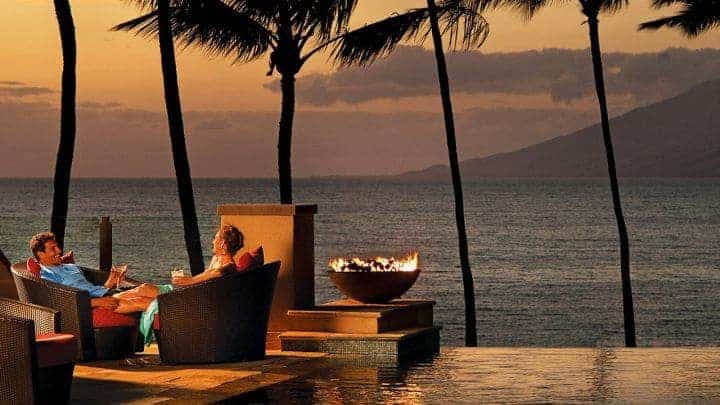 Disconnect Online
A getaway is worth getting excited over, but there's no need to let your social-media contact know every minute of it. When you go on that trip, make it a priority to disconnect from the internet for a short while. With you and your partner alone, there are a lot of things you can do instead of browsing online.
Make Memories
Take a camera with you, and snap some shots for the album for your memories. Take turns taking photographs of each other and snap a photo with the both of you as well. If you want to get a physical copy of the photos, print them out, and put them in an album.
Live in the Moment
The point of a romantic weekend is to connect better and bond more with your partner, so don't forget to live in the moment. Don't sweat it if things don't go according to plan. Best of all, have fun.
Do you have any experience with planning a romantic weekend for your partner? Tell it below.