Places to go Ice Skating in London
Posted in: England
If the idea of going ice skating in the shadow of one of London's most famous landmarks makes you excited then read on, because we have some great choices of places you can go ice skating in the capital. Many of these ice skating rinks are pop-up rinks, staying open only over the winter period, but they tend to be an annual thing so even if you have missed it for now they will re-open later in 2017 with specific dates and locations being released closer to the time.
The Natural History Museum
One of the most famous museums in the city, the ice rink here will re-open again in October 2017 and will no doubt be as popular as ever. Grab your skates and spin on the ice with this iconic landmark building just behind you and a giant, 40 foot Christmas tree towering over the ice. Not to mention the twinkling fairy lights and decorations which serve to make this a very festive experience all round. After you have enjoyed some ice skating, make sure you head into the museum where you can enjoy some hot chocolate or mulled wine as you thaw out and warm up again in the café which overlooks the East Lawn of the museum and the ice rink.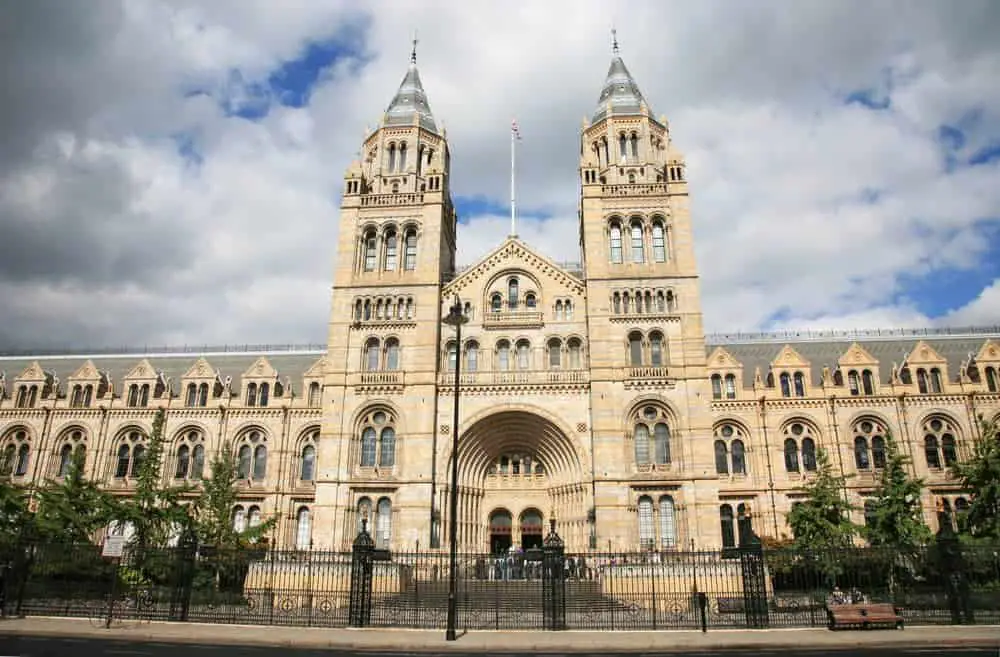 Alexandra Palace
It is possible to enjoy ice skating at this iconic building in the city all year round and it is even possible to take lessons here as well if you want to gain some confidence on the ice. Alexandra Palace is located in North London and offers a range of special events too such as 'Vanilla Ice on Ice'. There is an Ice Café and an Ice Disco which takes place each Saturday evening with the resident DJ.
Canary Wharf
For a truly stunning ice skating experience, you have to try out the LUMINOCITY ice skating at Canary Wharf. Open until the end of February 2017, this rink is illuminated with LED lights which have been placed all around the rink but also underneath the ice as well. This ice rink is under cover which means you can skate whatever the weather but thanks to the clear roof, you can feel as though you are still outside and skate as you admire the towering modern skyscrapers which make up this part of the city. It's the perfect option if you are taking advantage of one of the late winter London hotels special offers and want to enjoy a last minute winter activity before spring arrives in the city.
Lee Valley Ice Centre
For year-round skating, the Lee Valley Ice Centre is the perfect option. It is open to the public most days of the week with skating aids available for younger children who aren't as steady on the ice as they would like to be and want to gain some confidence. There are also disco sessions on a Friday and a Saturday, between 8.30pm and 10.30pm with disco music, disco lights and lots of opportunities for disco dancing as well.
Somerset House
Just 15 minutes from The Marble Arch by Montcalm London, the ice skating rink at Somerset House is considered to be one of the best in the city and probably has a lot to do with the beautiful backdrop provided by this neoclassical house. Set in the Courtyard of Somerset House, this ice skating rink is open throughout the day and well into the evening with a full range of entertainment with live music from top international DJs. There is also a food and drink lodge which is placed rink-side and in 2016 there was a Fortnum & Mason Christmas pop-up shop to be explored as well which may well make a reappearance in 2017.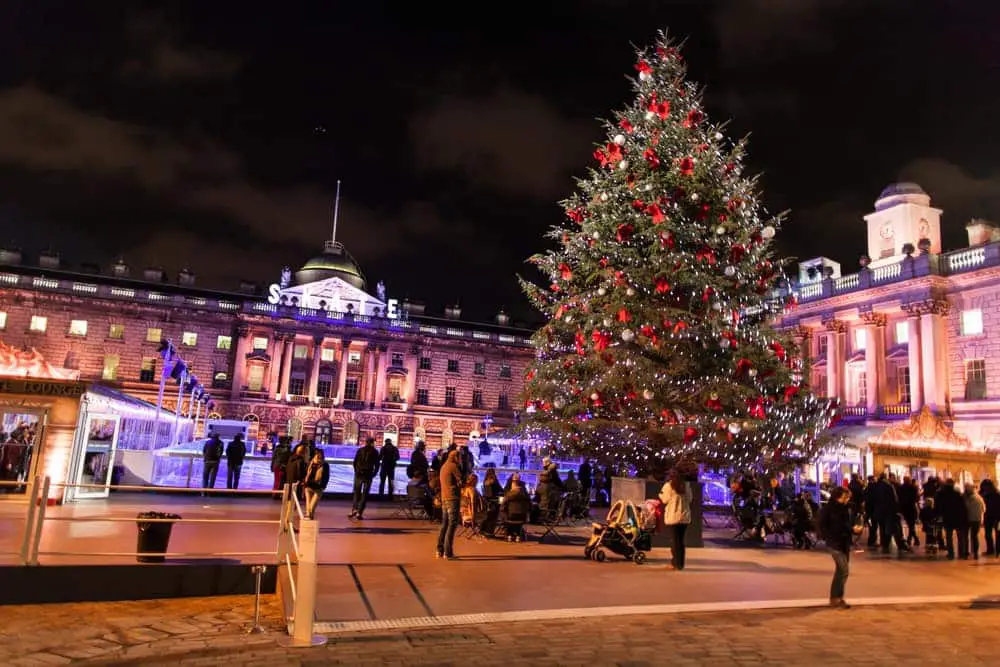 The Tower of London
This iconic landmark has been home to an ice skating rink each winter for a number of years and 2017 looks to be no different. Although the ice skating rink is open throughout the day, it is certainly worth trying to visit once dusk has fallen to see the side of this 1,000 year old Palace illuminated with snowflakes creating a very romantic and wintery setting. This last year also saw the addition of a pop-up bar and lounge: Eis Haus, which was made entirely of ice and filled with ice sculptures. For those who didn't fancy the cold there was also the Dip-Dunk Lodge which served warming food and drink and overlooked the ice skating rink.
Winter Wonderland, Hyde Park
One of the city's biggest winter events, Winter Wonderland arrives in Hyde Park each November and brings a plethora of exciting activities including a fun fair, a world of ice sculptures, plenty of pop-up lodges and chalets where you can pick up trinkets, food and drink, a Ferris wheel and, of course, an ice skating rink. The ice skating rink here is the biggest open-air ice skating rink in the country and it is well worth a visit if you want to take to the ice and be surrounded by one of the most festive atmosphere's you can find in London at this time.
Queens Ice and Bowl
In Bayswater there is also Queens Ice and Bowl, an indoor ice rink and bowling alley which has a rich history; it first opened in 1932, it remains the only permanent ice rink in the heart of London and it was the first venue to be used by the BBC for televised skating. There is a giant 9,000 square foot ice rink and the venue recently underwent a conversion to restore the original period roof beams to their former glory. There are plenty of other ways to stay entertained here as well once you've enjoyed some skating: ten bowling alleys, a diner, a regular programme of events featuring live music, classic arcade games, and a pop-up cinema are just some of the options available for a night (or day) spent at Queens.