As Will Smith once said, Miami is the best place on earth to party in the city where the heat is on all night on the beach till the break of dawn. So, it makes sense that travelers who like a bit of adventure might visit the Sunshine state at some point soon. There are loads of different attractions and things to keep visitors entertained. As with any action-packed vacation, it's sensible to perform some research ahead of time. Florida, and in particular, Miami, is not a cheap place to travel. For that reason, people should create a list of things they want to see and do before planning their budget. There are some suggestions below that should appeal to most readers.
Get on the water
Key West is one of the most wealthy and exciting areas in Florida. Many people go there to hire boats and spend time on the water. However, lots of folks don't realize they can also do the same thing in and around Miami. Some firms provide affordable vessels to people who want some privacy during their trip. Anyone can get information about boat rentals in Miami at Boat.me and other sites before they leave home. Travelers just then have to contact those companies and obtain some quotes.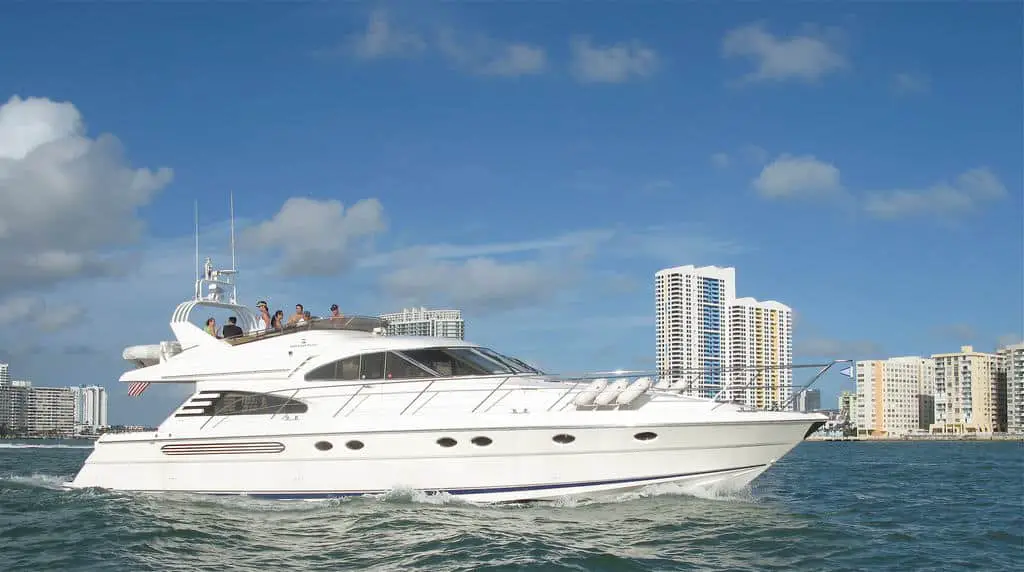 Prices will vary depending on the location and the size of the ship. Still, the activity doesn't have to break the bank if people shop around. It's possible to use boats for sailing, fishing, and just chilling out. All travelers just have to educate themselves about safety procedures, etc.
Visit the zoological park at Watson Island
Jungle Island is a zoological park located on Watson Island in Miami. It's home to some 3000 different species of animal, although the attraction was opened as a parrot sanctuary originally. There are lots of fantastic opportunities for both adults and children to get up close and personal with some of the most fascinating creatures on the planet. Best of all? Prices are reasonable, and it can take around five hours or more to see everything. So, it's a cheap day out for families and people who are traveling with friends.
Just drive or take public transport along the MacArthur Causeway, and it's hard to miss. Specialists like those at bigbustours.com will help travelers to reach their destination in one piece. Also, people are advised to take cameras because there are some species at Jungle Island that are difficult to find anywhere else in the US. So, it's a unique experience.
Check out the Coral Castle
Interesting facts:
Coral Castle is in the Miami-Dade County

Coral Castle was the sole creation of

Edward Leedskalnin

, who was a Latvian American. He made this amazing building after splitting up with his girlfriend the day before the couple was due to get married.

Coral Castle is built using coral rocks, and some of the stones weigh up to thirty tons!
Coral Castle is an exciting and alluring attraction that most people in Miami overlook. It has a long and fascinating history leading all the way back to the 1940s. No other building in the world is constructed using the same materials or techniques, and that helps Coral Castle to stand out as an impressive piece of architecture. Anyone can access the museum and take a guided tour without breaking the bank. Prices start from around $18 for an adult. Also, there are some fantastic bars and restaurants in the local area. So, it makes for a perfect day out.
Catch some sun in Bayfront Park
Bayfront Park is an excellent place to unwind and relax in the sunshine. It's a calm area that's often missed by many travelers. That is because most families that visit Miami focus their efforts on tourist-trap theme parks. So, it's the perfect location to take in some culture and spend time with Miami locals. Right next to the park is a wealth of shops and restaurants that will suit every taste and budget. Some visitors might benefit from free yoga classes on the grass if they visit at the right time of the year. Also, there are many concerts and mini festivals during the summer. There are lots of attractions close by including:
The Olympia Theatre

The Bayside Marketplace

The Wasska Lounge

The American Airlines Arena

The Miami Beach Marina
If any readers want to get the most of out their Miami trip, it's wise to visit all the locations and engage in all the activities mentioned on this page. Of course, there is always more to see, and so it's sensible to continue reading about the area to uncover even more excellent information. Miami is one of the most upmarket cities in the entire state of Florida. So, it's not the best place to visit for a budget vacation. Still, it's perfect for people who want to experience an element of luxury. Enjoy!