Combining retail therapy with a getaway is a recipe for a wonderful time, but it comes with a few packing challenges. How do you maximise space for all those new purchases while still having something to wear while you pound the pavement? Here are a few tips to get you packed and ready for your trip.
Organisation
Plan what outfits you are going to wear, and make lists of what you want to buy. This will not only help you figure out what to take, but also what to look for you when you are on the ground. Packing clothes as ensembles means it'll be quicker to get ready to make the most of the day and will limit the amount of items in your suitcase, meaning there is more space to for your new purchases.
Basics
The French know how to work those versatile basics, looking effortlessly chic while still being wonderfully practical. So take some inspiration from the most stylish of nations, and pack those favourite jeans, t-shirts and a great jacket. Once you've got your basics sorted you can splurge on the feature items.
Yet, make sure to have all weathers covered – don't get stuck searching for a sweater because of a cold snap, when you'd planned to be shopping for shoes.
Luggage
A good bag is an essential companion on a shopping holiday, so invest in the right one. Have a look at stores such as Luggage Direct for suitcases that are both large and lightweight, so you can have the most space without your baggage allowance being taken up with the weight of a bulky case.
Expandable suitcases are great options, because they give you a bit of extra room if you need it, which you know you probably will.
Bags within bags
Be prepared for success and pack a few foldable bags or totes into your luggage so that you can get all those great finds home if you out-shop your suitcase. Totes are also great to have with you on shopping days, so you can be both environmentally friendly and efficient and save on plastic bags.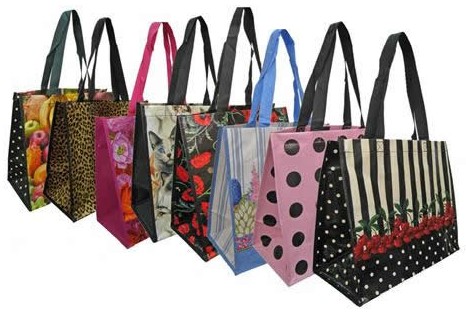 Roll away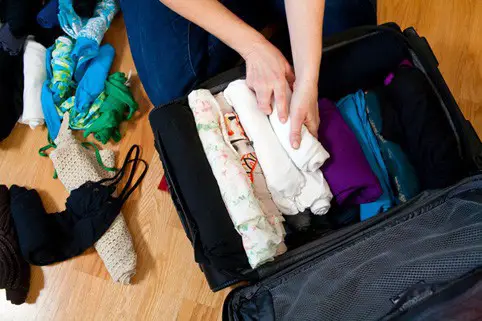 Pack more in by rolling your clothes, especially underwear and lightweight items like t-shirts or summer dresses. You'll be able to squeeze them right into the corners of your case, and make more space for bulky items like jeans and shoes. Additionally, packing this way helps keep the rolled items crease-free and ready-to-wear. There's some more handy packing tips here.
Comfortable shoes
Shopping is a sport that's hard on the feet, so be kind to them and take comfortable shoes with you. Pack one or two of your favourite pairs that you'll be able to walk around in for hours and leave the rest at home. You'll have more room in your case for new shoes to take back with you, and the trip won't end up with you hobbling around with blistered feet.
What are your hints for shopping success? How do you pack efficiently for a trip away? Tweet us @travelwithamate and share your shopping travel tips!