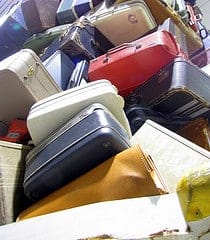 Every individual desire to pack like a pro and travel very light. Some will succeed but others can't avoid carrying a lot of things. However, even pro packers are always open to new and better ideas. Traveling light is a process that you have to be good at.
Also, packing smarter and lighter means that your life on a vacation will be very simple and easy. A minimalist way of traveling will get you so comfortable and a lot more mobile than you could ever imagine. By caring little things, you can even save some cash since you won't have to pay extra check-in fees.
Below are some of the tips you should consider for you to pack very lightly.
Don't use your big suitcase.
Avoid using your huge suitcase since you will also fill the best travel backpacks you have. Consider using a smaller backpack that is under 10 pounds. Our backpack has enough compartments and pockets that will come in handy as you pack your traveling things. It is also very roomy and does not surpass what you really need.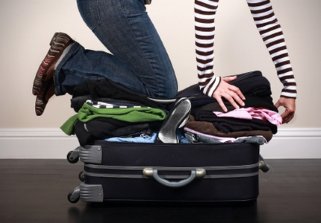 Check the weight of your bag.
You can know if you have packed the right way or not if you do not know the exact weight of your bag. Weighing your bag is more than just lifting it up while you are at the airport. If you find yourself lifting the weight of your bag at the airport just know that you have already packed too much then you need.
Don't pack your largest wearable items.
Avoid packing your boots or even jeans. Make sure you travel light and just wear them. You might be uncomfortable while traveling by sweating but it accomplishes your mission of packing like a pro.
Also, use what the weather forecast says. If it says it will be warm and sunny, just go ahead and pack lightly. However, you can also pack some warm clothes in case the weather changes drastically than predicted.
Pack lightweight clothes.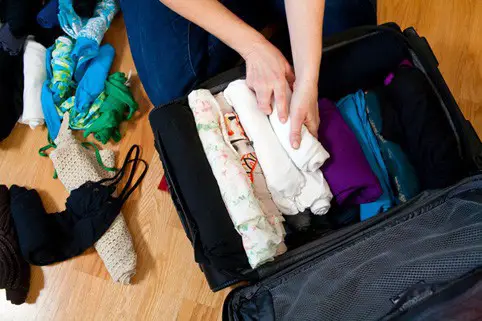 Some little smart tips can help you pack like a pro and save you a lot of space. Differentiate between the weight of thick heavy cloth and the weight of a thin light cloth. Also, if you are traveling during winter, ensure you buy some technical clothes.
However, if you are traveling during the summer, some leggings can help you get some warmth without necessarily adding weight to your backpack.
Don't pack shoes for every occasion.
It is always good to carry some shoes to wear together with your cute little dresses. However, you have to avoid packing every shoe for every different occasion since some of the shoes take a lot of space.
Ensure you pack a shoe that suits your everyday activities.
Don't pack a towel.
If you are planning on living in a hotel, there is no need of carrying a towel since they are always supplied in every room. Even if you find none in the hotel, you can always hire one as their charges are very small. However, if you are traveling for a short while, a sarong is a good idea since it won't take a lot of space.
The sarong is very light and it also tends to dry very fast. You can also use the sarong as a headscarf or as a beach towel.
Avoid packing your nail bar.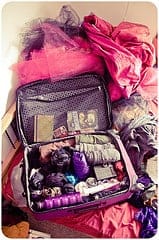 Instead of carrying the whole pack of your nail bar, ensure you treat yourself with a manicure or pedicure. This will take you throughout your little trip thus avoiding carrying your nail bar. However, if your stay is long and doing your nails at home won't help, ensure you look for a good nail bar at the place of your destination.
Avoid packing papers.
If you are a book reader and can not travel without reading a book, please consider reading online since everything is available there. Get a kindle online that will make your reading sessions fun and enjoyable.
Once you get a kindle, you get to read hundreds of books at a cheaper fee.
Don't pack by going through your things.
Have you ever opened your backpack after putting in all you must take and still realized you still have a lot of space? However, make sure you use a packing list to pick the essentials. If you do not use a list, you will find yourself packing a lot of unnecessary items.
Conclusion.
The above are some of the things you should consider so that you can travel lightly. Packing like a pro reduces the worry of excess baggage fees, the risk of injuring others, or yourself while carrying the big luggage or even saving time as you are packing back at home. You also get to enjoy yourself since you do not have the worry of losing important things.