We've been incredibly busy recently and when that happens its always family time that suffers.
So when Olympic Holidays offered us the opportunity to experience their Greek island holiday deals we jumped the chance.
Finally some quality time to spend as a family taking our 2 year old daughter to her 6th country and our first time on the Greek island of Crete. 7 days to both explore and relax in beautiful surroundings. One of the most interesting aspects of travelling with a child is how perspectives and requirements change massively.
So it was with both excitement and curiosity that we headed to Crete with Olympic Holidays.
Heading to Crete
This particular greek island has long been a package holiday destination for us Brits so getting there was easy. There's plenty of flights out of all major and most minor airports in the UK and it was no surprise to see lots of familiar airlines on the tarmac when we arrived.
Flying time from the UK is around 4 hours which thankfully our toddler enjoyed and did her usual tricks of making friends with nearby passengers and demanding endless snacks from the flight attendants.
The climate in mid September is a very comfortable one hovering around the mid to high 20's with low humidity. Perfect weather for a toddler and parents although sun cream is an obvious must.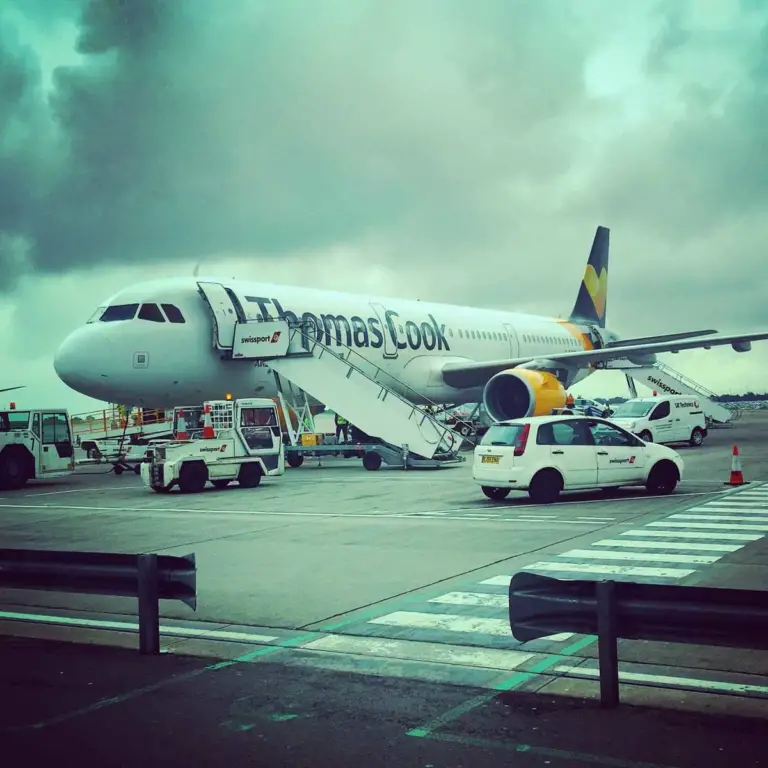 Aldemar Royal Mare
We stayed at the impressive Aldemar Royal Mare resort which is around 30 minutes from the airport. Hidden down some fairly rural and narrow roads this beach side resort is both large and secluded with a grand entrance that impressed out little daughter.
She's a sucker for a fountain and loved the huge lobby area complete with modern chandeliers and Greek murals too. The resort has quite a unique layout with collections of 2 and 3 storey buildings around private pools offering you either quick access to a pool or if you get a VIP room like ours, direct access to the pool from our terrace.
I've never stayed in a room with that kind of proximity to a beautiful private pool shared with just a few other rooms. This layout gives the entire resort a secluded and private feel with access to larger more public pools and restaurants via numerous paths around the site.
The hotel was built in 1996 with a revamp of room decor in 2014. For the most part the revamp has done the place wonders with lovely teal colour-schemes in our room and plenty of modern amenities and restaurants too, plus fast wifi pretty much everywhere which is impressive for the size of the resort.
There are 6 restaurants and cafes with bars dotted around that covered almost the entire day, so going hungry or thirsty was unlikely!
The whole site invites you to explore its various paths and walkways past their won impressive landmarks like the pretty clocktower, the huge sun dial and our daughter's favourite hang-out, the huge pirate ship in the Children's play area (more on that later!)
Days out
While a resort like this just begs you to stay all day and relax by the pool, a combination of our own curiosity and our toddler's inability to sit still for 2 seconds meant that exploring the island was high on our list. Crete is very well equipped for car rentals, in fact I've never seen such a variety of vehicles of all shapes and sizes available at most tourist towns along the coast. Everything from quad bikes to convertible jeeps and beach buggies.
I definitely recommend hiring a car while you're there even if its just for a day as its always fun to go out exploring and very easy to drive too. The roads were never too busy and driving through the coastal towns lead us to the nearby Palace of Malia.
A Minoan palace ruins well worth a visit to understand more about ancient life on this island. It was fascinating to explore and thankfully parts of it are shaded by a recent addition of protective roofs over 3 areas of the site.
WaterCity
We also had the pleasure of visiting WaterCity unusually located high up away from the coast, some 25 minutes or so from our resort. A fun drive with epic panoramic views of the coastline. The water park is quite expensive especially if you have 2 kids so I recommend making a full day of it.
The park is filled with fun, scary and down-right insane water slides of all shapes and types, fun for us adults and thankfully some tame kids pools where our daughter could splash and play too. There's a handy payment system here done by wristbands with barcodes on so paying for lunch, drinks and souvenirs was easy, although your bill could soon mount up.
The park was a great place to go in September with tourist numbers reduced, there was never any queues and we had lots of fun scaring ourselves on some of the slides and tubes. Check out watercity.gr/en/index.php for more information.
Labyrinth
Another place worth a visit, especially with children, is Labyrinth Park. There were plenty of sign posts along the major roads for this mini theme park situated just 15 minutes from our hotel.
The park is a combination of local history and culture mixed with kids favourites like mini golf, a tame but enjoyable cart track and a petting zoo.
The centre piece is a very impressive maze filled with historical information about Minoan myths and legends. The labyrinth maze was fantastic with plenty of stops inside to gain stamps for the kids and education for the adults.
There's bridges, tunnels and vantage points to explore while you're in there and we found the maze a challenge yet easily completed in 30 minutes or so. Perfect entertainment for our 2 year old.
The entire park is immaculate and very well run with friendly staff and plenty to explore, all within a quiet relaxed setting that kids will enjoy. Head over to labyrinthpark.gr/en for more information.
Days in
One day of exploration wasn't enough for us but with a toddler in tow we alternated our days out in the car with a day in at the resort. Time to just enjoy family and bond with our beautiful little daughter. She loves to swim so having the pool right on our doorstep was perfect, although the tiles in our room and by the pool were very slippery when wet.
Plenty of towels sorted that issue out. Its amazing how quickly the day can go when you're just enjoying where you are.
Meals become entertaining events especially at the buffet restaurants and our daughter became somewhat of a celebrity with staff, partly because of her obsession for Banana smoothies and her confidence to talk to anyone.
As the Aldemar Royal Mare resort is right on the beach we did leave our private pool a few times to check out the waves along the shore. The beach area is small with waves lapping just a few metres from the hotel boardwalk at high tide.
Never-the-less there are plenty of sun worshippers here making the most of the sea breeze and sunshine.
Don't bother with a bucket and spade though, I couldn't decide if the beach was made up of small stones or large sand! Definitely not castle building material although I suspect very good for reflexology!
Kids play time
Of course no holiday with a toddler would be complete without spending plenty of time at kids play zones and thankfully the Aldemar Royal Mare resort does a very good job in this department. The impressive adventure playground is a Pirate ship with plenty of walkways, bridges, climbing areas, slides and even ship's masts that even our little one could explore.
There's a cute little toddlers pool here too but the real attraction here is the play house and the fantastic "Animation team" who are there to help the children with whatever they needed for playtime fun.
Our daughter was in heaven and get right to work drawing, painting, playing with toys, building puzzles and enjoying the soft play area too. Its a well equipped little hut with indoor and outdoor space, a chill out zone for kids getting a bit too hyper, even bunk beds if they're feeling sleepy.
Kids over 4 can be left in the capable hands of the Animation team but we loved being a part of our 2 year old's play time fun. Definitely a highlight of the resort and perfect for our bold little child.
Food glorious food
Its amazing how food becomes such an important part of any holiday and the Aldemar Royal Mare resort didn't disappoint here. There's food available almost around the clock at various venues, some included in the "all inclusive" package while others are extra.
The huge buffet restaurant always had something our fussy eater enjoyed, especially the multitude of desserts. The menu didn't vary all that much but with so much on offer there was plenty to enjoy.
The highlight of our culinary experiences was without doubt the Asian Garden. We have a love for Asian cuisine and were keen to sample some fresh sushi and impressive range of dishes from all over Asia. The setting is tranquil and minimalist, a very Japanese style and it was fun watching the chef at work in the open kitchen.
The Sushi was fantastic as you'd expect from a small island and the Singapore Noodles took us right back to our travels in South East Asia.
Our daughter adores Asian food too, happily munching her way through every course and giving the chopsticks a go! A big thank you to the staff at the Asian Garden for their hospitality. While the restaurant is not included in the all-inclusive package its well worth treating yourself one evening.
Its worth noting that the "all-inclusive" status of the Aldemar Royal Mare resort was a little confusing. There was a "premium all-inclusive" package available which suggests the standard "all-inclusive" package is not all that inclusive.
There were also some strange quirks like tea and coffee costing extra in the main buffet restaurant while it was free in the "Greek street food" snack bar, yet beer and wine was included. For the most part everything we wanted and enjoyed was included but to my mind all-inclusive should mean just that, so be prepared to spend a little extra or roll with strange rules.
The highlight of the resort was definitely the friendly staff we met everywhere, from the waiters at restaurants, the cleaners, bar staff and lobby staff too. They were all very welcoming, very helpful and always smiling.
Now that we have a child I realise how much more demanding parents are as guests so it is very much appreciated the extra effort staff members go to in order to keep families happy. We're always putting our kids first and having that little extra support from hotel staff really makes a huge difference.
A great time to visit
September was definitely the perfect time visit Crete with Olympic Holidays. Reduced tourist numbers and cooler temperatures throughout the day and night made our stay all the more relaxing and problem free. The resort never felt too busy and our excursions were always easy going and never had to fight any tourist crowds. It feels like there's a different atmosphere to September holidays, maybe a more relaxed vibe after the peak season tourists have departed.
I also find September holidays prepare me well for the cold of another British winter, topping up my vitamin D levels and putting a spring back in my step!
It was fantastic to finally have a week with my beautiful family. Those moments bonding with our daughter and showing her more of the world are always so precious to us and this trip definitely made us feel a closer family unit again. Something you can't put a price on.
Olympic Holidays
A huge thank you to Olympic Holidays for arranging this holiday. Here's more details on our trip.
Hotel: 5* Aldemar Royal Mare Thalasso 
Price: 2 adults, 1 child – total price is £1699.62
Room: Twin inland view room on a half board basis.
Taxi transfer included
For more information and booking check out the Olympic Holidays website. and check out the hashtag #OlympicCrete for all our updates during our week in the sun!