Singapore has built a reputation for being economically progressive and ultra-modern. Its shining CBD area and iconic buildings are a testament to its financial success over the decades since independence some 50 years ago. You'd be wrong for thinking that Singapore was a cold corporate place filled with glass, steel, concrete and people in suits, with no love for the antiquated or historical. In actual fact there is so much more to Singapore and on a recent trip to the Lion City thanks to the Singapore Tourist Board and Unlisted Collection I had a chance to explore the wonderful heritage, history, culture and trend for preservation that can be found all over this Asian country. Here's some of my highlights.
Tiong Bahru
If you like Art Deco architecture then this is the area to come to. Tiong Bahru was the location of Singapore's first government land improvement schemes starting in the mid to late 1920s and was where my hotel was situated too. It feels fantastically close to the centre of Singapore yet still retains its beautiful architectural charms. With a mixture of Chinese shop houses and "streamline moderne" style art deco buildings there's a lot of character in this area.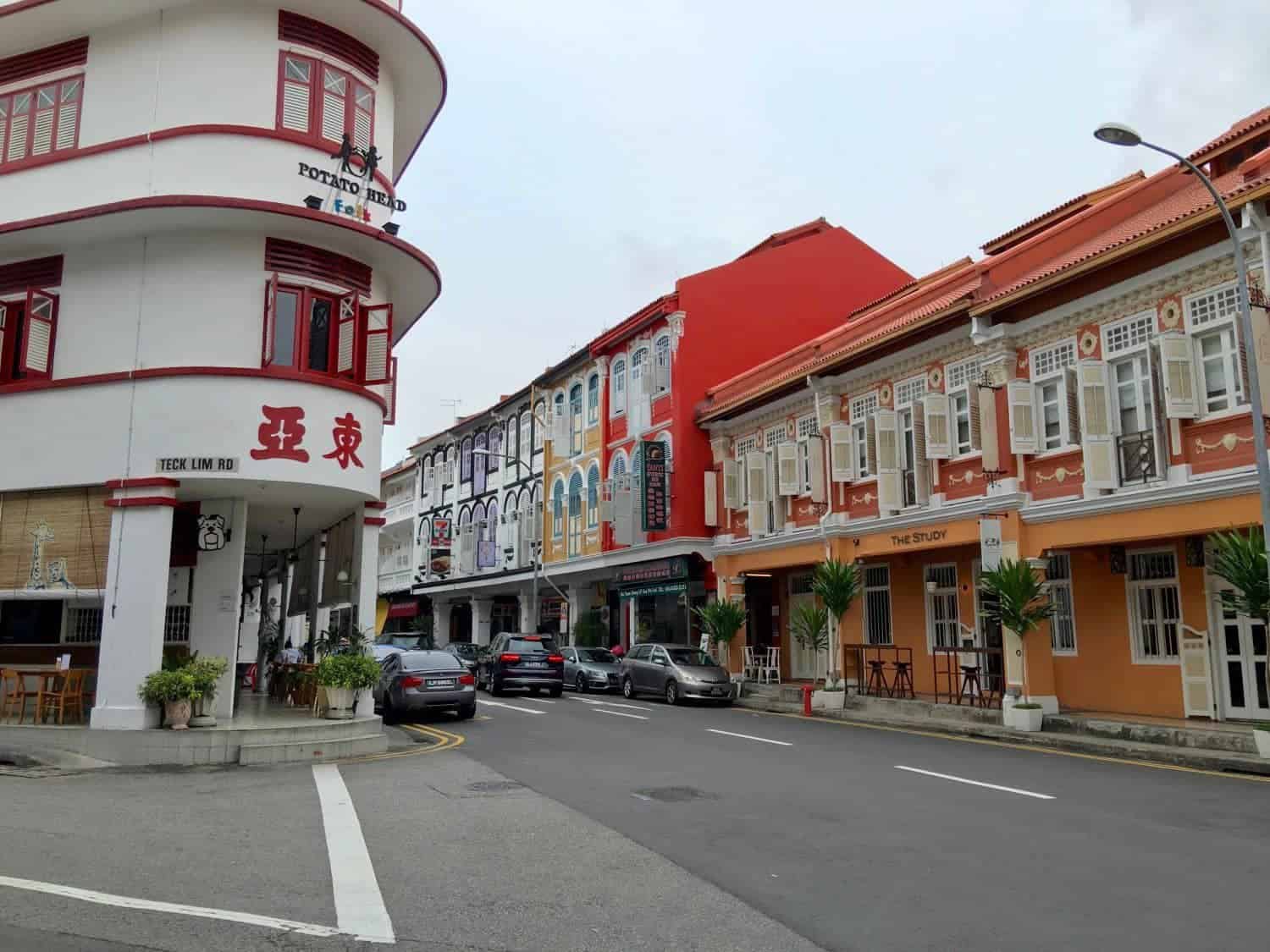 I went for a fantastic photowalk with some locals who showed me some of the clean and pretty streets around here. You'll find trees and small parks on nearly every street corner and amazing residential blocks that put some modern architectural styles to shame. Even the backs of apartment blocks here are pretty with spiral staircases and wonderful lines and angles all around.
This was once a neighbourhood for high society in Singapore but times have changed and its now a thriving artistic neighbourhood with plenty of book shops, local coffee shops, bars, fantastic restaurants like Esquina and a few choice hotels like 1929 and, my home for the week the New Majestic Hotel. I loved the vibe in Tiong Bahru, it felt so clean, safe and with no shortage of history and a legacy worth preserving. Take your camera, allocate a good few hours here and take a wander. There's plenty of places to stop for refreshment and buy a book or two as well.
Clifford Pier
This was once the first sight new immigrants had of this colonial city. Clifford pier was situated right on the south coast of Singapore and while it hasn't moved the shoreline definitely has with massive amounts of reclaimed land now stretching a mile or so further out to sea. Clifford Pier holds a special place in my heart as it was one of the places I visited when I first came to Singapore in 2005. Back then it still served as a pier where you could catch Chinese junk boats out of Marina Bay and over to islands like Kusu, a pretty little place filled with temples and turtle sanctuaries. I remember buying food from a street vendor and waiting in the hot and humid building for our boat to arrive. Something I'm sure many immigrants and locals alike may have experienced for many decades.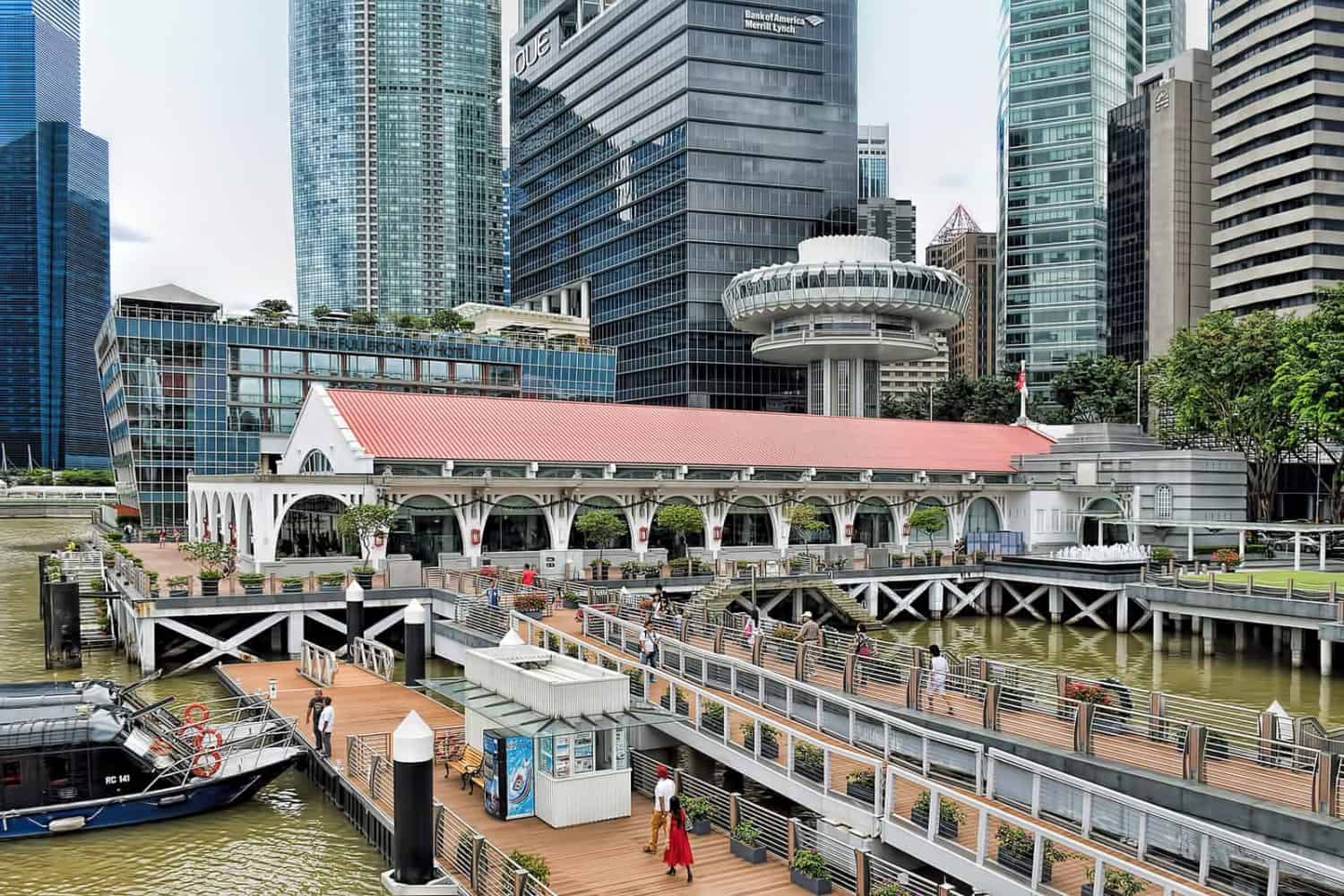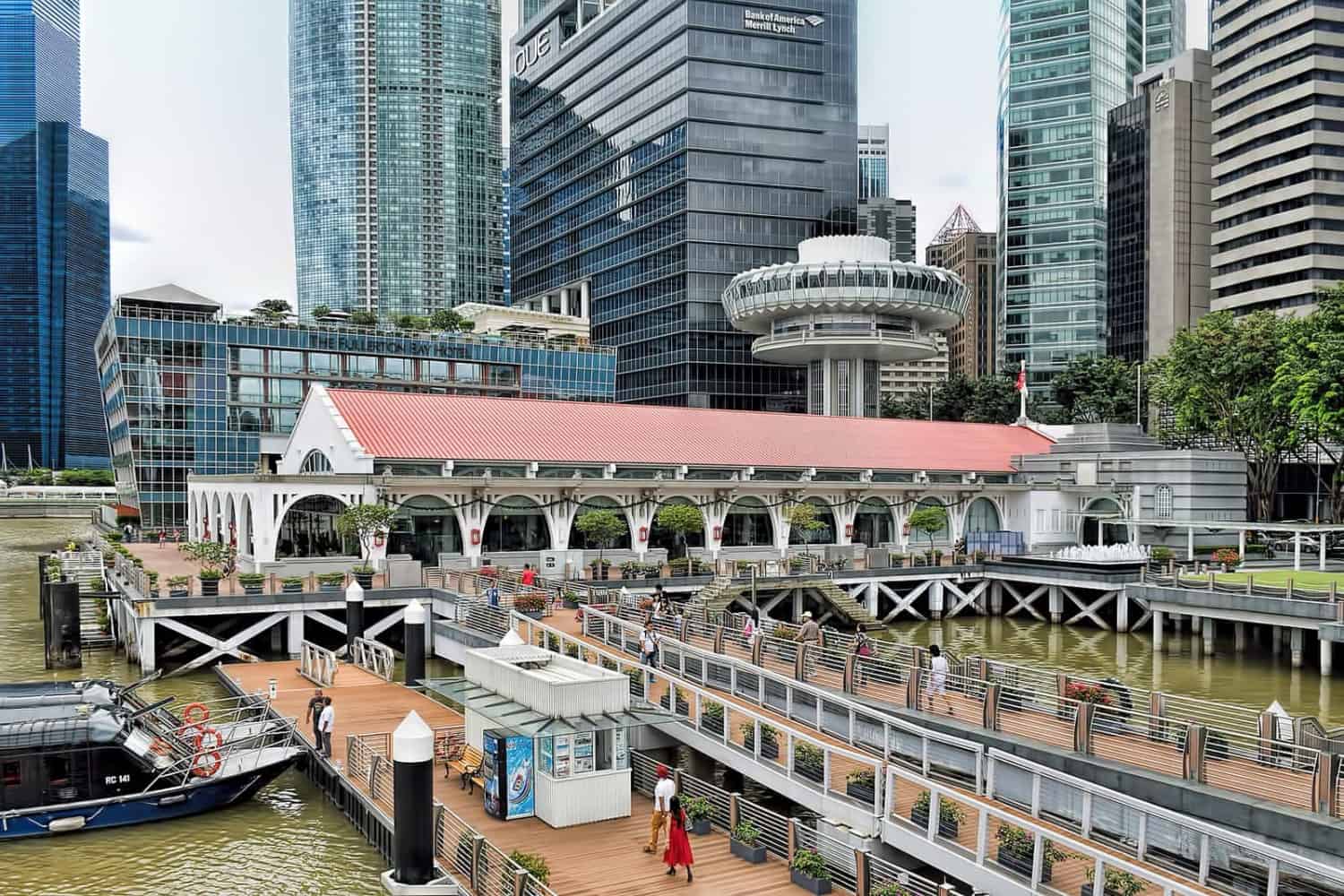 While the building remains, its purpose has most definitely changed. Marina Bay was turned in to a fresh water reservoir in 2006 with the building of a dam that closed the mouth of the bay, thankfully Clifford Pier was given a new lease of life with the extension of the famous Fullerton Hotel and its "One Fullerton" neighbour right on the bay's edge. Clifford Pier is now a fine dining experience that I thankfully go to experience in 2016. It was surreal walking in to a fully air conditioned venue with luxurious furniture and formal dining under the pier's archways. I spent most of my time looking around and remembering my first visit here some 11 years earlier.
The building has lost none of its charm and its so great to see an icon of Singapore's past right in the centre of the modern CBD which will be preserved for many years to come. My guide recalled how his father first saw the "red lamp" that hung at the end of the pier when he first arrived as an immigrant many decades ago. Clifford Pier undoubtably has a symbolic connection to almost all Singaporeans. Definitely worth checking out when you're in town.
Haw Par Villas
Talking of symbolic connections for many Singaporeans, one unusual place that should not be overlooked is the wonderful Haw Par Villas. Built by the brothers Aw Boon Haw and Aw Boon Par who created  Tiger Balm, a very popular product in Asia, they built a park in the grounds of their house back in 1937, free to all who wished to visit. Originally called Tiger Balm Gardens this was the most popular attraction in Singapore in the 70's and 80's and a place that every family bought their children to. The steep park is filled with statues and dioramas of ancient Chinese mythology, some colourful and curious, others surreal and comical.
I've definitely never been to a place like this before and delighted at meandering through the park taking in all the sights. The park is a lot quieter these days, especially during the week but back in the day this place was packed with locals, immigrants and tourists taking photos of their loved ones. In fact I met a Chinese family who last visited some 40 years ago when the woman was only 6 years old, she was so excited to stand in the same spot once more for a new photo.
In recent years Haw Par Villas popularity has wained but things are set to change here with a major investment from the Singapore Tourist Board, hopefully bringing new life to a real slice of Singapore's tourism history. With new food stands, yoga workshops, souvenir stands and visitor's centre, it looks like a whole new generation of tourists both local and international will get to enjoy this most quirky of attractions. Well worth a visit as the park is free although I highly recommend a guided tour for just $10 to really make the most of it.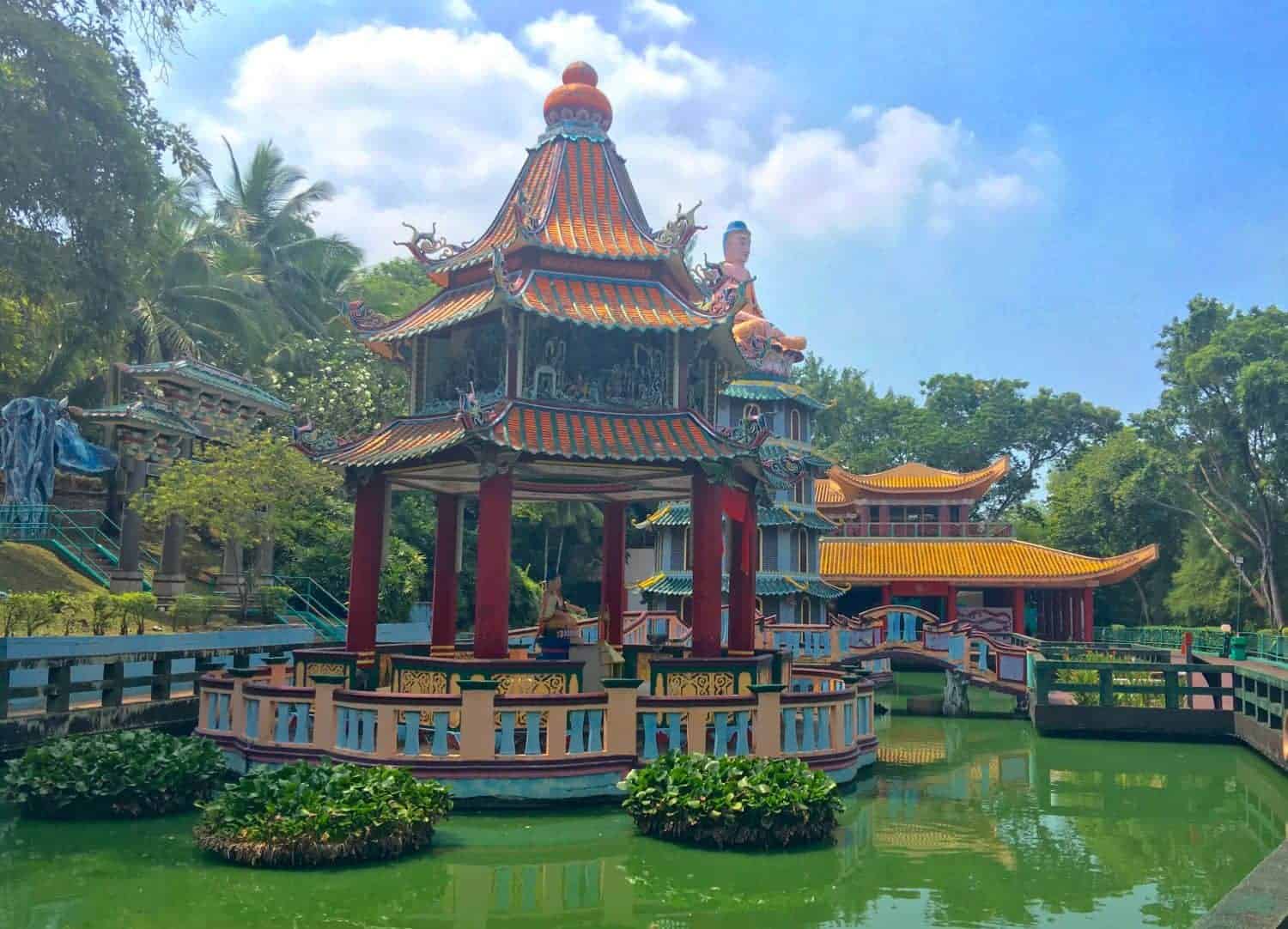 Pulau Ubin
Singapore is a very clean and well organised country with plenty of money invested in infrastructure, housing, business districts and parks. Its also a very small island nation where escaping the hustle and bustle of modern living could easily be perceived as almost impossible. Thankfully this definitely isn't the case and a trip over to Pulau Ubin will show you another side to Singapore and a step back in time too.
The island can be found just a few minutes ferry ride away to the North East of the mainland at Changi Point, near to the international airport. Changi Point is a small ferry terminal where you'll find local ferrymen and their simple wooden boats that will take you over to Pulau Ubin for just $3.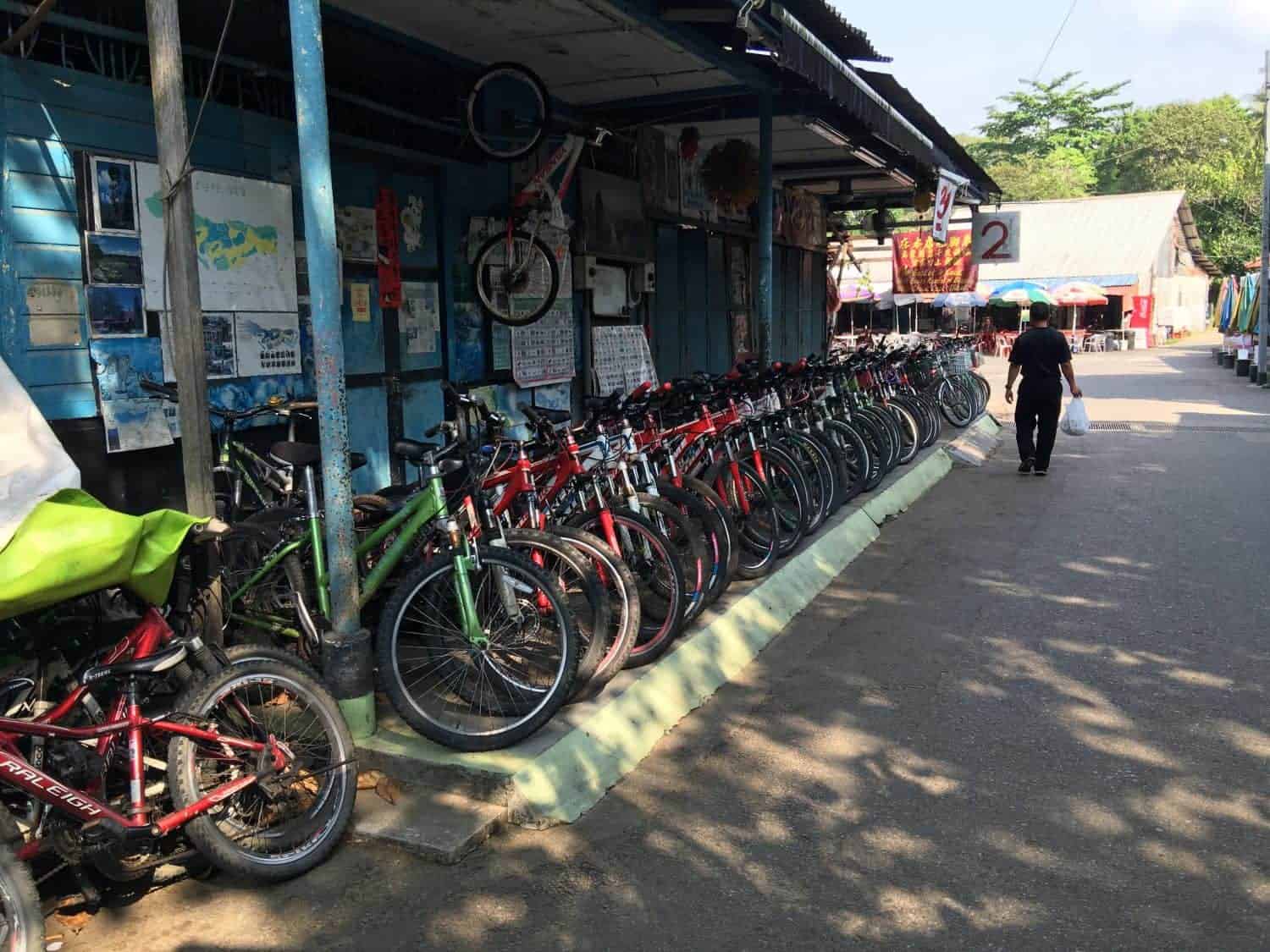 The journey only takes about 5 – 10 minutes and on the island there's some wonderful rural walks and no shortage of mountain bikes for hire. I had the pleasure of exploring the island with my guide on old but perfectly working bikes,  following a number of trails that are fairly well maintained and easy to cycle.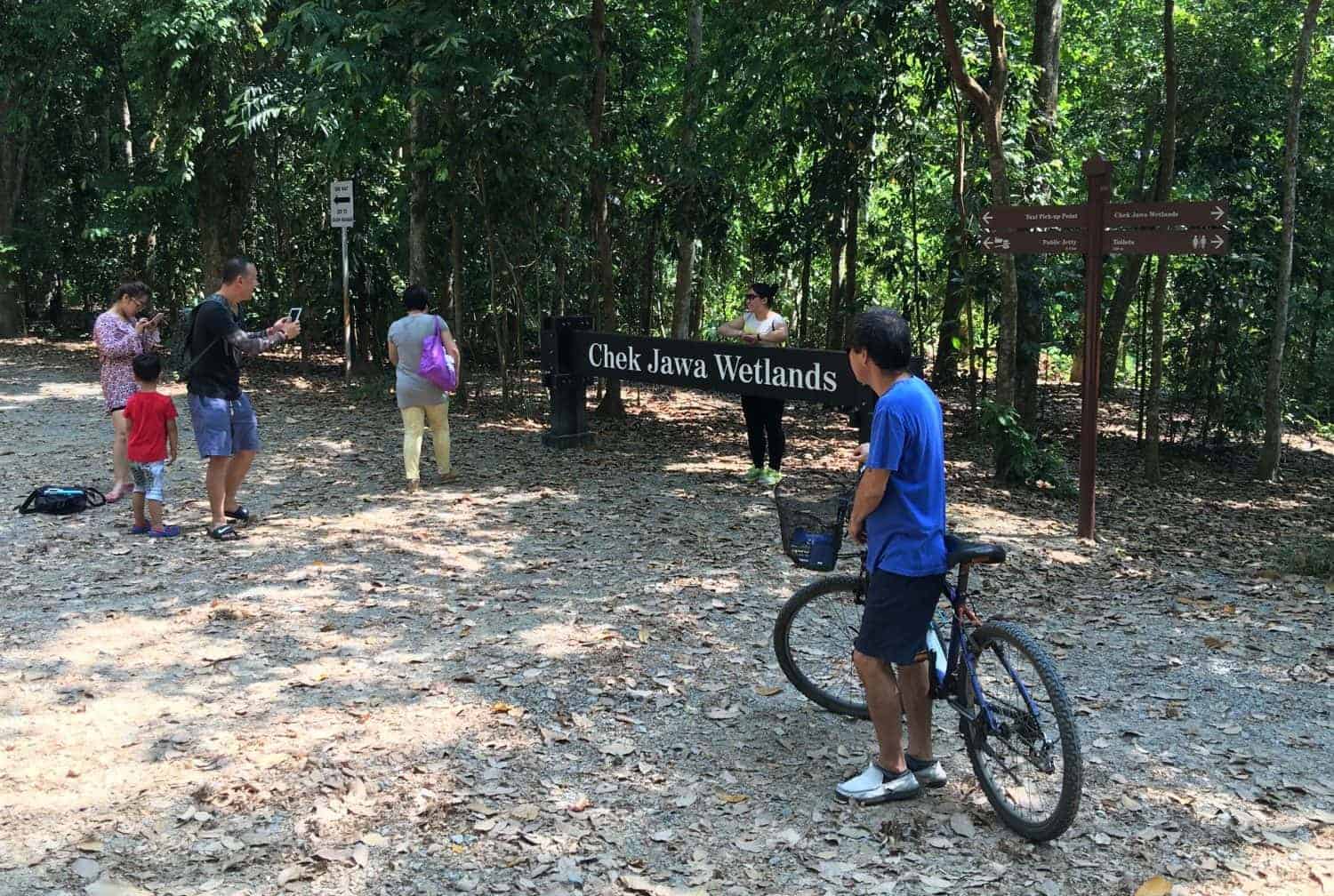 This tiny island was once home to thousands of early settlers who remained here right up to the 1960's, since then numbers have declined to just a few hundred but the island serves as a time warm back to simple Malay "Kampong" houses and a rural way of life. Cycling around is the best way to see the island and you might even spot a few elusive wild Boar whilst you're there. I headed to Chek Jawa which has a fantastic coastal walk on a modern boardwalk that gives you great views of the coastline.
Chinatown Heritage Centre
Nearly every street of Chinatown feels like stepping back in time, with colourful buildings all around and no shortage of tourist souvenir shops to empty your wallet. This was once (and arguably still is) the beating heart of Singapore and very popular with tourists not only for some cheap shopping but also for its temples, especially the impressive and slightly curious "Buddha Tooth Relic Temple" which is impossible to miss. Tucked right in the heart of Chinatown I visited the Heritage Centre which sits inside 3 beautiful shophouses.
Inside is a walk back in time to the 1950's when tenancy in Chinatown was at its peak and space to live and work was at a cramped premium. Each room depicts a different family and their professions, highlighting the living conditions, daily struggles and atmosphere that filled much of Chinatown at the time. It really brings to life the ever increasing immigration to Singapore and its impact on the city, with plenty to learn on 3 floors. I visited the Chinatown Heritage Centre thanks to Singapore Airlines and their "Singapore Explorer Pass" which got me access to many paid attractions across the city for 1 day. Definitely worth considering if you're flying with Singapore Airlines.
With thanks to the sponsors
A big thank you to the Singapore Tourist Board for their support on the #SingaporeLive campaign and to my wonderful guide Toon Hee for showing me the sights. Also huge thank you to the New Majestic Hotel and Unlisted Collection for their hospitality. If you're looking for someone to stay in the heart of Singapore's cultural and historical districts then I can highly recommend checking them out.