Before you set off on your journey abroad, it's always a good idea to get yourself familiar with local rules. Toll Roads for example, are completely different in Europe and you are far more likely to encounter them, especially on the main motorway networks.
Whether you're hiring a car in Madrid, or planning to drive all the way from Paris to St Tropez, all of the toll road charges can soon add up, so it's really wise to get your research done and work out how to pay and just how much it'll cost to before you set off on your road trip.
Popular Holiday Destination Toll Roads
Toll Roads in France
One of the most popular journeys in France is from Calais to Paris, especially if you are from Britain and have decided to take a ferry across. The A16 from Calais to Paris is approximately three hours long, and the toll road costs 21.70 euros by car. With some careful planning however, using other routes are often free and will lead you through remote and picturesque villages where you can stretch your legs and relax
Spain
Spain only has tolls on about 20 % of the motorway network; the remaining ones are free. However, this does vary by region, and places like Catalonia is composed of over 50% toll routes.
If you're flying to Madrid and want to drive to the areas surrounding such as Toledo or Segovia, then this is where you will encounter most toll roads. The best advice is to make sure you rent a car with WIFI so you are able to use the satnav and avoid the unnecessary tolls, although some tolls make little sense to avoid.
Portugal
With destinations like Lisbon and Faro, Portugal is another immensely popular holiday destination, and driving around is one of the best ways to experience the scenery. However, in recent years, Portugal's toll roads have become infamously tricky to understand. This is due to the introduction of unmanned and completely electronic tolls. Nearly every motorway in Portugal now has an electronic toll, and although it is possible to sneak around them, it's hard to avoid.
If you are in Portugal for just a weekend, then the 20 Euro unlimited TOLL service is a great deal. For any help, you should ask your car hire company or visit here For more information.
Urban Toll Roads in Italy
'Area C' is a section of Milan which is subject to the Italian congestion charge. This has been the case since 2012. This may seem like a bit of an inconvenience if you're just travelling through Milan or visiting for the day. The primary reason for the conjestion charge is to ease the persistent heavy traffic in the city and improve the air quality in the centre of the city.
The charge applies to every single vehicle entering the city on weekdays between 7.30am to 7.30pm. Every vehicle must pay 5 euros regardless of the pollution level.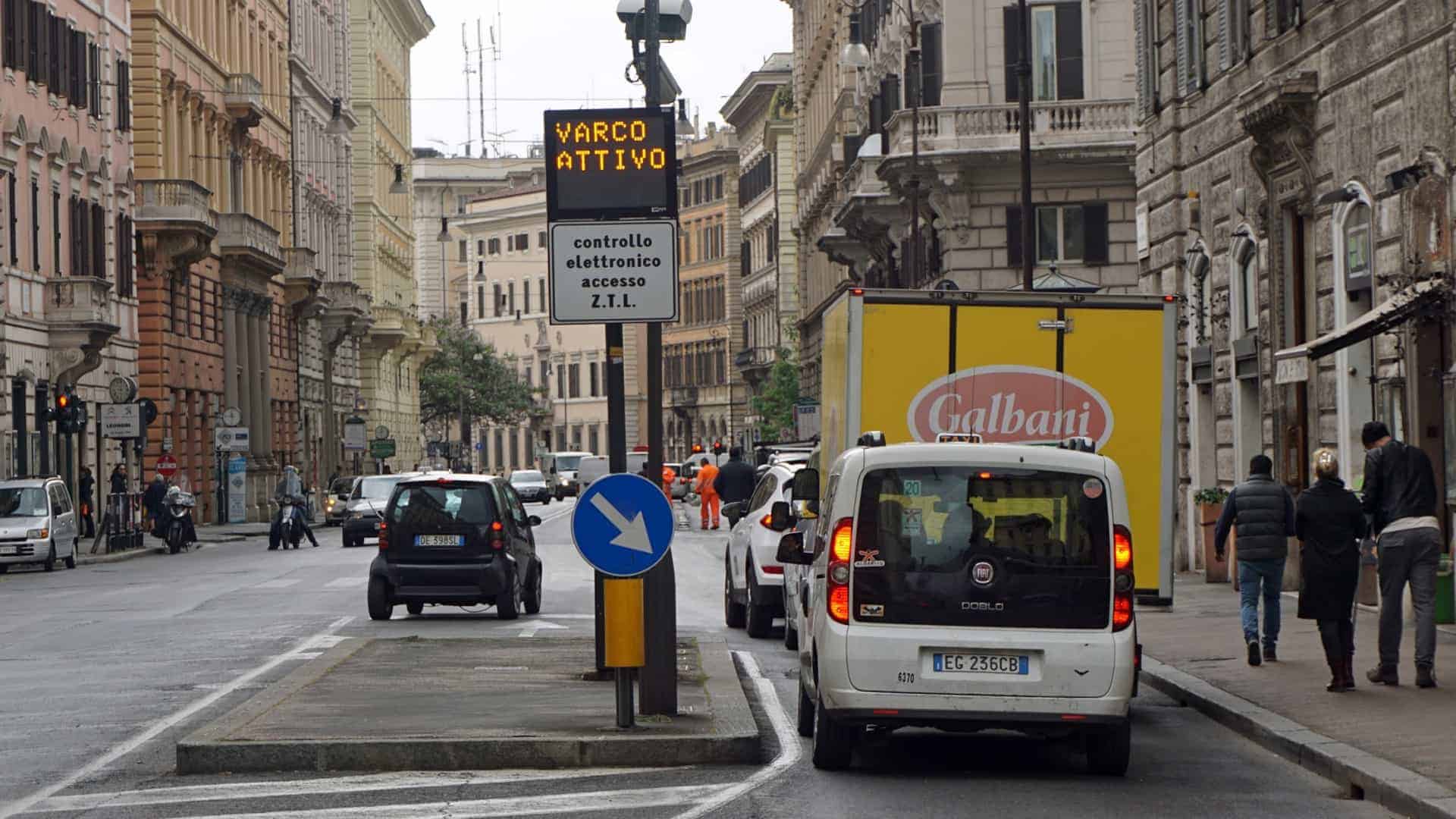 Europe has a number of official 'Low Emission Zones', which Milan is part of, alongside Como, Varese and Lecco provinces.
What you will need when driving abroad
When driving in any country in Europe, you could be stopped at any time and asked to show your documents. If you are unable to produce them, you could face serious penalties.
Here, we've put together a list of the required paperwork which you'll need to keep with you during your trip.
Your full valid driving license
The original version of the Your vehicle's registration documents
Any International Driving Permits
Your certificate of motor insurance
Passports of everyone in the car who is not a national
You may also need a visa for certain countries
Travel insurance certificates