Our road trip through New Zealand has taken us to a lot of great places. Traversing both the South and North islands as we work our way up to Auckland. There were a couple of places that we were keen to visit even if our time would be short and sweet. Here's a couple of them we'd really recommend and wish we could have stayed longer.
Napier
Located on the east coast of New Zealand, this town would be unremarkable if it wasn't for one event in the some 80 years ago that changed the landscape quite literally forever. in 1931 Napier suffered a huge earthquake, lasting minutes rather than seconds, it completely destroyed the entire town. Buildings were shaken to collapse and coastal town was lifted up several metres too. When building work began the Art Deco style was in full swing and transformed the town in to a masterpiece of architectural beauty, rivalled only by Miami in the USA.
It really is a gorgeous place to stroll around with plenty of quirky little shops and nice cafes to relax in. The promenade features an outdoor concert stage, the original was in the same location and was once right next to the sea until the earthquake lifted the land and created a much larger beach. Its quite incredible to think of the forces at work here and highly unusual to see a whole town rebuilt at the same time. I imagine this is what the centre of Christchurch will now witness, creating a modern 21st century look to its CBD.
There's some great museums and attractions here, a new aquarium along the sea front, numerous art exhibitions, an art deco festival every year and a great museum on documenting the earthquake that put Napier well and truly on the tourist map.
Rotorua
Much like its neighbour city Taupo, Rotorua sits on the edge of a lake create by the massive volcanic eruption that reshaped much of the North Island of New Zealand. The geothermal activity here is visible all around as this is where you'll find hot springs in pretty much every back garden of every home in the city. Tourists flock to this area to bathe in the hot mineral rich water and every hotel, motel and holiday park boasts their own set of hot pools. The drive in to town is a pretty one and you can just keep cruising until you reach lake, definitely the centrepiece of Rotorua. There's all sorts of activities available here from scenic flights to jet boats, helicopters or maybe a cruise on the Lakeland Queen which chugs out to the water a few times a day.
This is also the area to come for lunch and dinner as "Eat Street" is just a short walk away and has back to back bars and restaurants all under a sun and rain shade. There's a great atmosphere here and we had the pleasure of having lunch with an old travel friend here too, catching up on all the crazy travels we've done over the years and learning more about New Zealand's hidden gems and rich past.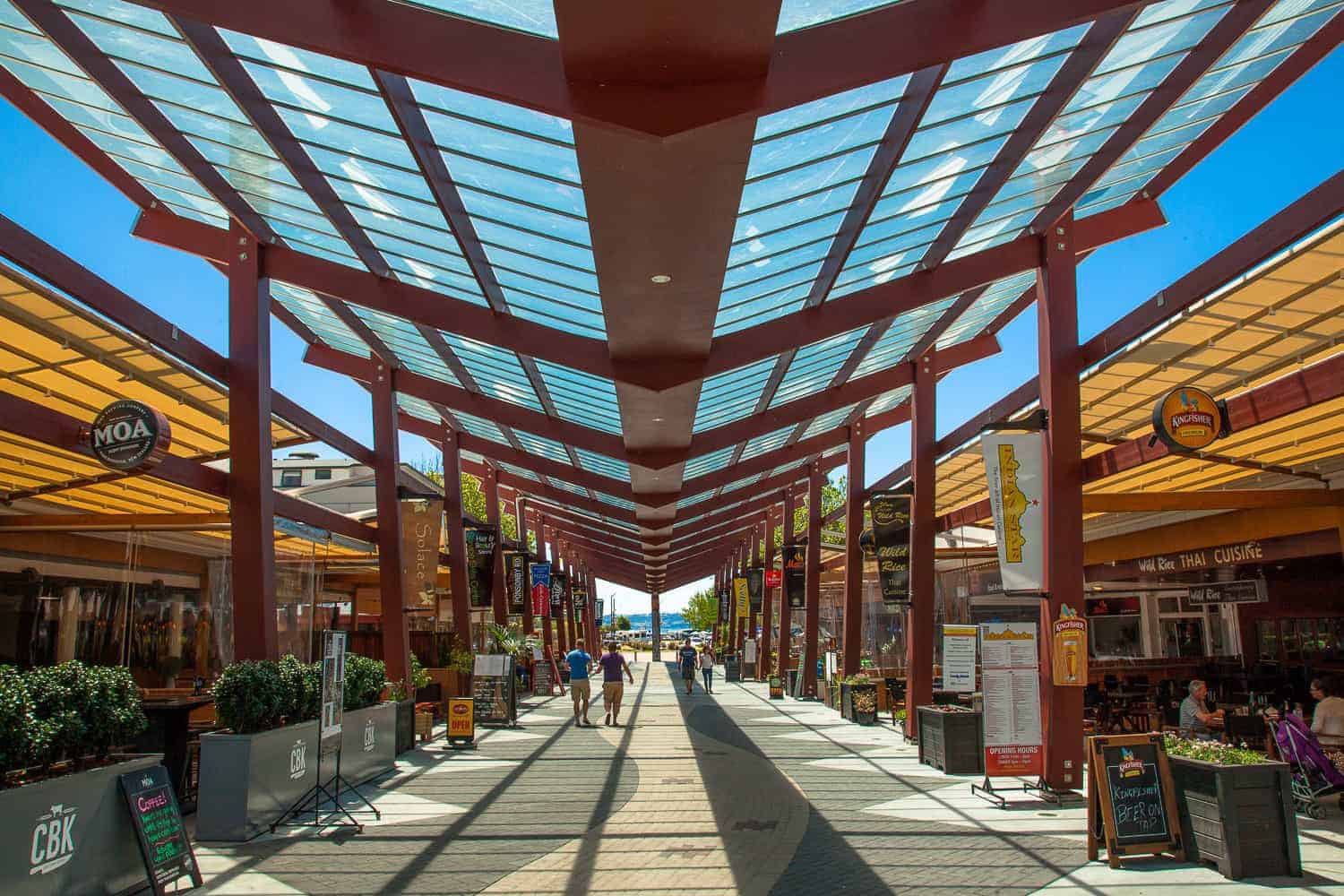 There are numerous cultural centres here too. We visited the biggest of them and the easiest to spot along the main highway. Te Puia touts itself as both a geothermal wonderland and a park filled with cultural heritage from the Mauri population. early settlers to New Zealand long before the Europeans arrived. Standard tickets are a rather expensive $51 each and this doesn't include the only performance that happens 3 times a day. For this you have to pay extra and book early as capacity is very limited. Its a great place to see a very reliable Geyser that blasts steaming hot water in to the air every hour or so and for around 20 minutes too.
There's also mud pools and some nice walks although the whole place lakes signs explaining what things are. There's a traditional Mauri village you can walk through too but again there's no people with demonstrations or signs explaining things. I recommend waiting for a free tour guide to make the most of this place otherwise you really don't get good value for money.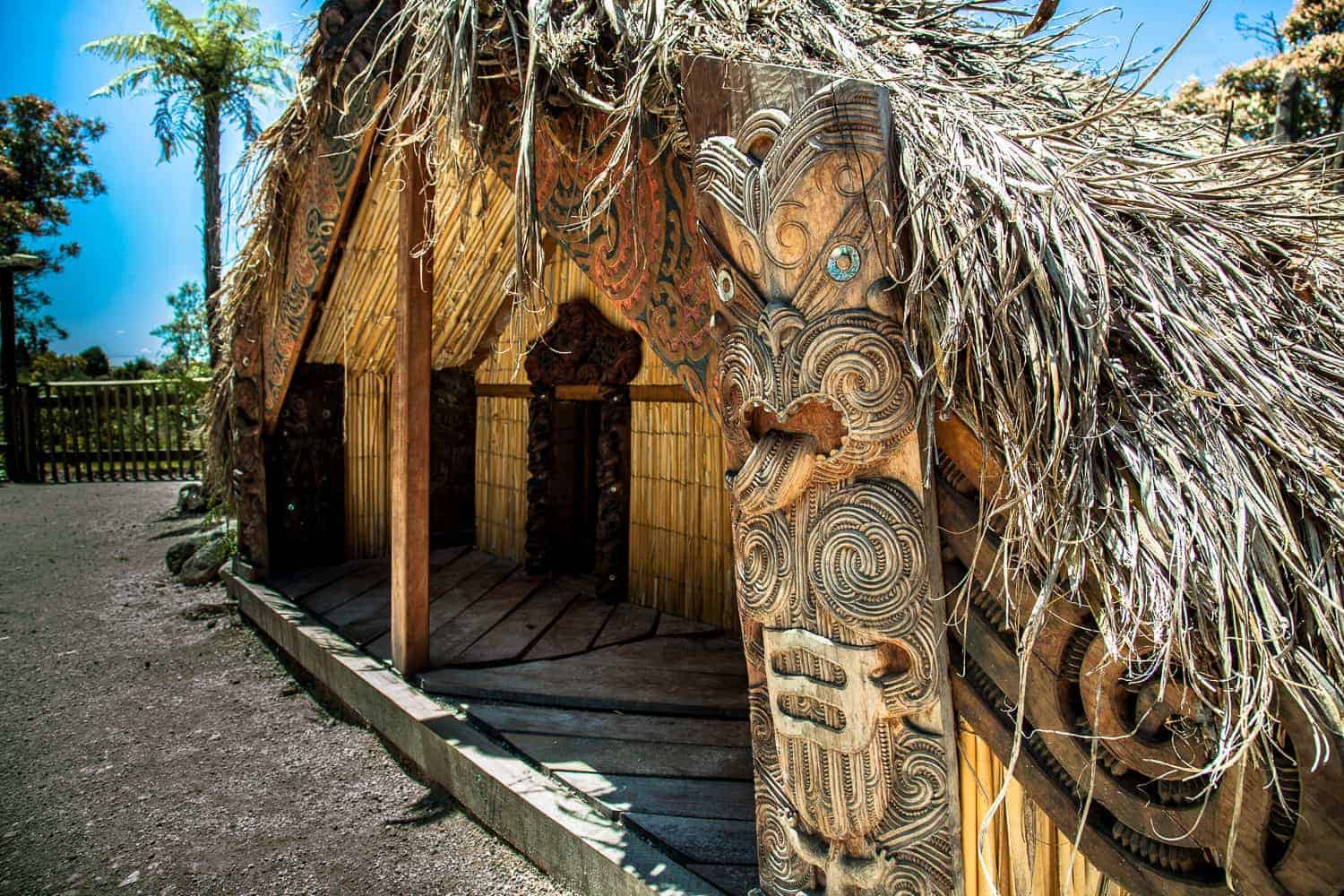 We found plenty of parking for our big Maui Motorhome in Rotorua, Both at Te Puia which has two large car parks and down by the Lake's edge which is free. Rotorua is all about the hot springs and Mauri culture, a great place to immerse yourself in both!
Thank you to Maui Motorhomes
A big thank you to our sponsor Maui for their excellent campervan and continued support on our road trip adventure through New Zealand. For more information visit their website maui.co.nz and be sure to find them on twitter too. You can follow more of our travels through New Zealand and Australia with the hashtags #GoByCamper and #MauiMotorhomes. Be sure to check out and like our Instagram feed too for all the latest photos.