If you're lucky enough to be heading off to Northern Italy for your next holiday then why not take a look at a few of the must-see attractions whilst you're there? To give you plenty of food for thought we've put together half a dozen of our personal favourites so that you can get a feel for what this beautiful corner of the world has to offer. First things first though; you need to figure out how you're getting there.
Do You Know the Way?
Landing in a foreign country can be a little overwhelming. You've been cooped up on the plane for what seems like forever and all you want to do is get to your home for the week and put your feet up. To get yourself from A to B nice and easily you might want to check out milanairporttransfers-italy.com. That way you can land, jump in your cab, and rest easy knowing that you'll be unpacking within the hour. Simple right?
Okay, now let's get back to these sightseeing options shall we!
A Day Trip to Milan
Don't get us wrong from the title of the article: you don't have to fit all of these in on your initial trip from the airport! They're more geared towards giving you a fun activity to do every day so that you enjoy the kind of holiday that dreams are made of.
Milan is one of Italy's great cities which means that no trip to this part of the world would be complete without giving it a chance. You'll find a rich blend of history, culture, shopping, and food. A quartet that's sure to make any holidaymaker smile from ear to ear! Take plenty of spending money with you and you'll be able to enjoy the day, take your time, and just generally soak up the atmosphere.
Enjoy the Beautiful Lake Como
Lake Como is one of those places that has to be seen to be believed. The tranquility of the whole area is sure to have you feeling rested and relaxed the moment you arrive. We love the idea of making this your lazy day. Every holiday needs one otherwise you'll end up burning out and coming home more tired than when you left.
Take a book and plenty of suncream so that you don't regret it later. Then all that's left to do is stroll around at your own leisurely pace until you find an eatery that catches your eye. Ideal if you want to enjoy plenty of local culture without having to go out all day long to immerse yourself in it.
Take in Derby Day
This one is aimed at those of you who like a bit of noise and adrenaline on your holidays, and requires a little bit of forward planning. Two of european footballs great powers: Inter and AC Milan both call the historic San Siro stadium home. Whether you choose to cheer on the Nerazzurri or the Rossoneri is up to you. Just pick up a scarf and a jersey on the way to the game and you might come away with the ultimate bragging rights to the San Siro if your new team secures the one-sided win that'll send half the locals into raptures.
Take a Stroll by the Lakefront
Another thing that you must ensure you spend plenty of time doing is strolling along the lakefront in Stresa. With so much to see and do in and around Milan and Lake Como it can be easy to forget why you're choosing to stay in Stresa. It's a beautiful area in its own right and one that fully deserves to be explored and enjoyed. The slower pace of life here compared to central Milan is what attracts plenty of your fellow tourists, and it's something that's sure to have you feeling at ease the moment you arrive.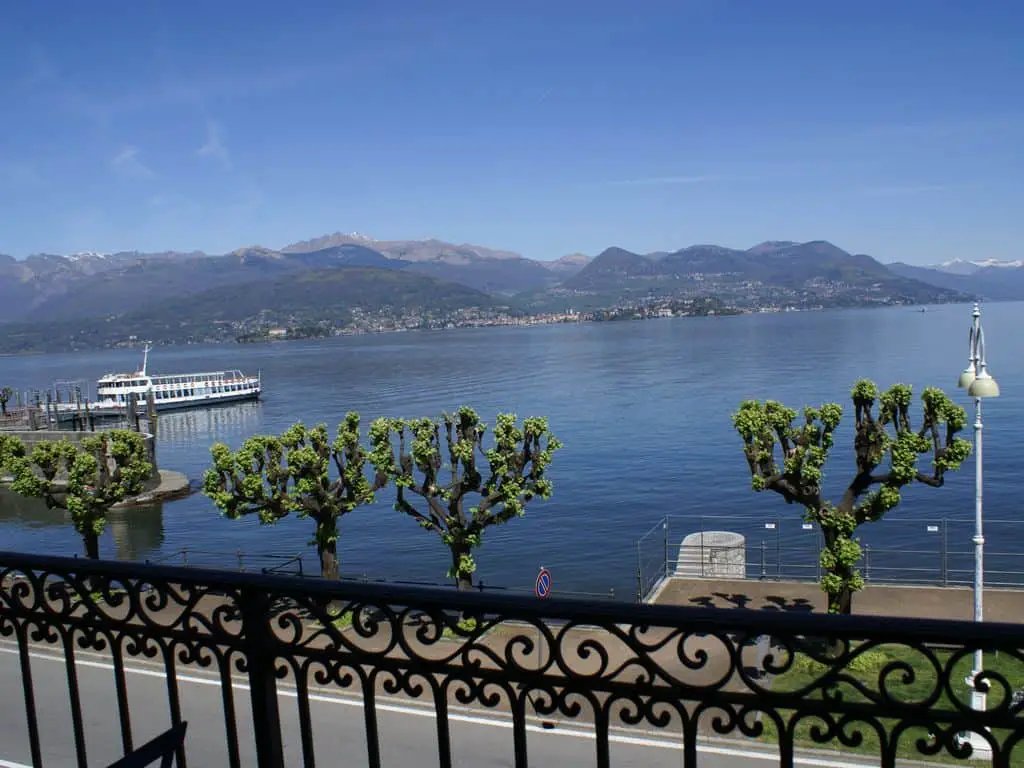 The best time to take a stroll is probably early evening when the sun and the humidity begin to fade a little. That way you can enjoy a beautiful sunset and go in search of a new place to eat every night. It's something that you'll see plenty of locals doing too which is ideal for those of you who love to immerse yourselves in the local culture rather than spending all of your time in the busiest tourist spots.
Walk in the Villa Taranto Gardens
For those of you who are green-fingered this is something of a must-see; and it'll be a great afternoon out for those of you who enjoy a great view too. As one of Italy's most famous ornamental gardens the Villa Taranto Gardens offer you something different around every corner. Whether you want to see beautiful rolling lawns, stunning floral displays, or a little bit of both, you'll be able to see it all in a single afternoon.
To make a day of it you could either have a light bite to eat onsite, or perhaps take a packed lunch with you and refuel in the sunshine.
Shop For Dinner in the Local Markets
Italy is a country that is known first and foremost for the taste and simplicity of its food. With dishes exported all over the world that are typically made with just a handful of ingredients it can be really insightful to take a trip to some of the local markets at least once during your stay.
By immersing yourself in the local food culture you'll get a feel for the passion that the people in this part of the world have for fresh ingredients. You might even get a bit adventurous and decide to look up a local recipe and then head out and pick up everything you need. If you're a little bit stuck for what to buy then all you have to do is ask one of the local artisans and they'll point you in the right direction. Ideal if you want to see how a whole nation of people has really fallen in love with their food.