London. The city of bright lights and large wallets.
I always had a certain fascination with the capital of England when I was a child. It may have started when a visit, aged 6, with my parents resulted in sitting outside a train station during a bomb scare.
The buildings all seemed bigger, the traffic was noisy and the pace was rapid. I didn't return to London after my first trip until I was a teenager and I vowed I would one day live there.
That is exactly what I did in 2012. I got a job, a house share and moved my wordly possessions down south. It takes a certain learning curve to survive in London. I quickly learned how expensive absolutely everything was and how far you need to travel to get anywhere.
Here are my tips for successful London life:
Choose your living space wisely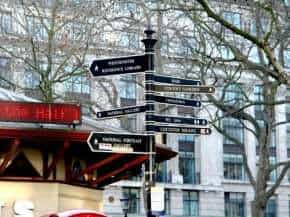 My first house share in London was found on the internet and the landlord turned out to be very dodgy.
The house was filled with mold and once she has taken my deposit and rent she could never be contacted again except by the odd text message. As I had moved quickly to the city from Scotland, I had taken the room unseen.
I NEVER recommend that you do this. Make the journey to check out any potential places to live before you commit.
My second house share was much better. I found it on spareroom.com and went to visit twice before committing long term. The rent increased but I was living 5 minutes away from Wimbledon Tennis Courts.
Worth every penny.
Get an Oyster Card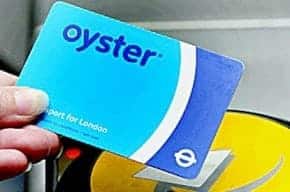 If you are not from London you might be wondering what all those crazy busy tube commuters are doing with those cards as they breeze through the gates and down to the tube.
The Oyster card allows you to top up money regularly, either automatically or manually, and use this to travel around the extensive tube network.
It is simple, easy and saves time queuing for tickets during rush hour.
Link a rail card to your Oyster Card
I lived in London for months before I realised this was possible. If you are lucky enough to have a 16-25 railcard, you can take it to one of the many ticket offices and link it up with your oyster card for discounted travel on any tube.
If you travel off peak it can cost as little as 80p for a journey!
Walk around central London as often as possible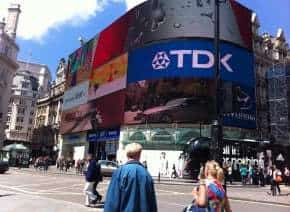 Linking areas of London together to produce a 'map' in your head is really difficult if you are forever underground on the tube.
When the weather is nice, London is a fabulous place to walk around and check out those random coffee places or that park you didn't know was there.
Use Groupon/Amazon Local/Skint London for everything!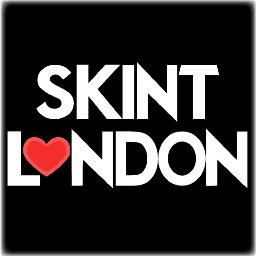 The cost of living in the capital is enormous. Simply put, everything costs more. Things like hair, nails, waxing, restaurants, bars, days out and even shopping can become cheaper by using one of the above services.
Skint London have a twitter account (@SkintLondon) and they tweet daily, free or very reduced, offers from London based venues.
Get used to being forceful
People in London are busy. Probably trying to make enough money to survive here!
They don't have time for walking slowly or stopping to look at pretty buildings that they see twice a day, every day.
While it is never a good idea to be rude or pushy with people, you have to grow a second skin to live there. You will be tutted at on the tube or pushed past on the street. Just remain calm and if you need something use a big voice!
Never miss the midnight cut off for the last train home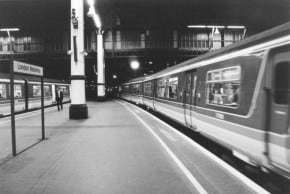 The most important rule for survival: when you are out spending what little money you have left over from your wages, do not miss the last train home.
The trains and tubes all stop running around midnight, or just after, forcing you to take a nightbus.
Or even worse, a taxi. This has happened to me on numerous occasions and the short 25 minute ride from central London to my Southfields home cost upwards of £35.
A very expensive mistake!
Getting Around
There's always the notorious Tube network, but if you really want to get a feel of the city and catch some of its incredible sights, traveling around London by bicycle is your best bet. Brompton Bike Hire operates a really reasonable costing cycle hire scheme, where riders can take off on two wheels for as long as they wish. Choose from one of their four pick up locations, grab one of their fold up bikes and the rest is up to you.
Eating out
Head to the hipster capital of the East End for the ultimate breakfast experience – or any-time-of-the-day experience at that! The Cereal Killer Café serve over 100 different novelty cereals from around the world and is a hub for true East End culture at the moment. Expect great music, a lot of hip people and bowl upon bowl of colourful crunch.
For something a little more upmarket (yet nonetheless unusual) Dans le Noir in Clerkenwell serves delicious food; although be prepared for dining in complete darkness. The restaurant made famous by Richard Curtis's film, About Time, has a staff of blind waiters who encourage diners to eat without the use of their sense of sight. A complete taste sensation.
Hanging Out
It's all about the rooftops these days, and London boasts several great aerial drinking hot spots. Dalston Rooftop Park is a mecca for those keen to relax over a few drinks within a unique country garden setting, while remaining in the heart of all the action. Not many people know about this place; make sure you do!
Over in Hackney, the super cool creative epicentre, Netil House, features a spectacular rooftop bar, Netil360. Open for coffee and juices, co-working, pop up food stalls and events that go on into the night, it's the first and last word amongst London's hip young things. Your visit to London hasn't begun until you've Instagrammed a picture of yourself with its resident rooftop dog, Tres.
Original Nightlife
Party like it's 1945 at London's West End club Cahoots. Bringing a whole new meaning to the expression 'underground clubbing', Cahoots mimics an historical tube station, where people would take shelter during WW2 air raids. 1940s music bops away in the background while revellers enjoy a classic cocktail or few.
The costumes are amazing and the atmosphere top dollar (or shilling, perhaps). A swinging time guaranteed.