Speaking as a brit I can safely say we have a very romantic notion of Christmas in New York.
Maybe it's the Pogue's song "Fairytale in Jew York" or the endless Christmas movies set in the Big Apple but there's just something about a New York Christmas that appeals to us Brits.
This is definitely a growing trend as recently studies show there's a 10% increase on December trips to the Big Apple. But having spoken to a few of my American friends it seems they have a romantic notion of a perfect English Christmas in London.
So which is best?
Christmas decorations
If there's something both New York and London share its the abundance of Christmas decorations. Every lamp post, shop window and square is adorned with fairy lights and tinsel. In fact both cities enjoy increased tourism just to see the lights. We're not talking Star Shower laser lights on the side of building, we're talking real old-fashioned lights all over the city.
One of the most famous sights in New York is definitely the huge Christmas tree at the Rockefeller Center, attracting over a quarter of a million people to their annual switching on. Oxford Street in London is the centre of London's festive illuminations, usually attracting around 20,000. So if you're looking for a real Christmas spectacle it seems New York beats London!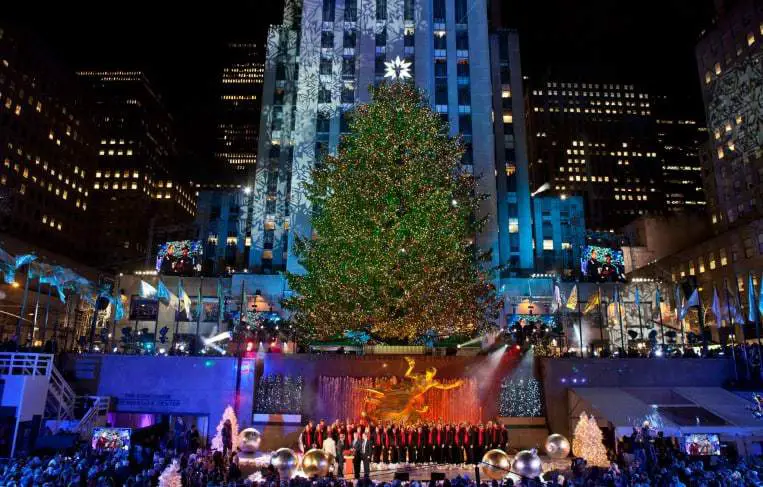 Christmas Markets
These days no town or city would be complete without a Christmas Market. Popup shops and fairgrounds with all manner of festive treats to entertain and part with your hard earned money. While New York has an impress 19 markets to choose from over the festive season, London has a whopping 30!
Not only that but most of Hyde Park has been transformed in to a winter wonderland that can easily be seen when you're flying in to the capital city too. For that authentic Dickensian Christmas vibe you can't beat London!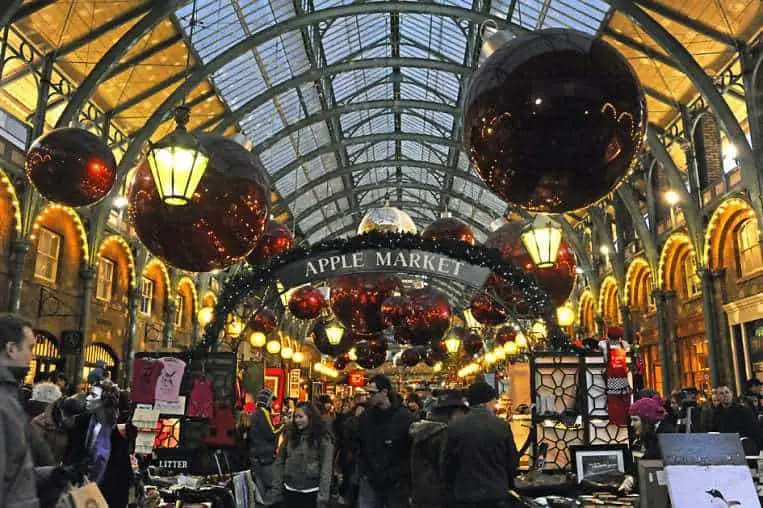 Chances of a white Christmas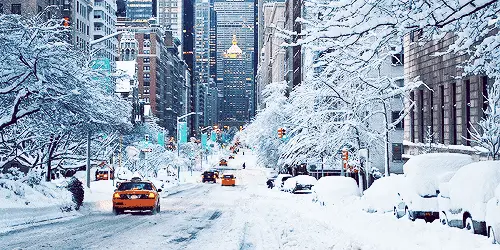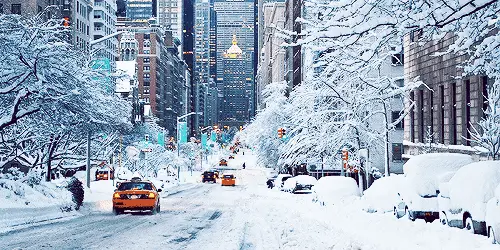 Don't let all those American movies fool you, while they may make out it snows every Christmas in New York this is definitely a myth. Sure temperatures drop to single figures but this is much the same as those in London.
Your chances of a white Christmas in the big apple are around 22 so not that likely. Still if you're hoping for snow your chances are better there than in London where the probably is just 6.
Winter hasn't really kicked in fully in the UK until January, so if its snow you're after your best bet is New York, or maybe Norway!
Christmas Shopping
Both cities have no shortage of shopping opportunities thats for sure. Macy's is New York's biggest department store at a massive 2.2 million square feet, while London has Harrods at around 1 million square feet. New York has 5th Avenue, a road stretching for 7 miles with endless shops to choose from.
The window displays at Macy's, Bergdorf Goodman, Barneys and Bloomingdales are second to none but you'll equally be entertained along the Strand and Oxford street in London with Piccadilly your reward at the end.
But shopping isn't just about the stores, it's about the price too. A recent survey of store prices (PDF) showed that New York shopping was up to 73 cheaper than London.
Which would you choose?
While New York has that all American glitz and glamour about it, London has the traditional heart of Christmas in full effect. Its a tough one to choose between. I can totally see why people from both sides of the pond would wish to travel in either direction!
Personally for me New York beats London for its sheer size and scale of that colourful festive Christmas experience. It may be brash and a little OTT at the times but it sure is memorable!