Lima: 4 places worth visiting
Posted in: Peru
Limi is a true mega-city. The Peruvian capital boasts over 40 districts where the old fights against the new. The stately homes from colonial pasts give way to the glass and steel of modern living. Its truly a city of contrasts and quirks. City centre golf courses, glistening coastal beach houses, chaotic shanty towns and seemingly endless parks. Lima has it all and is surprisingly accessible with plenty of LAN flights arriving daily. So if you're strapped for time in this colossal city, here's our guide to making the most of it in 4 easy steps.
Miraflores
One of my favourite districts and one that really sums up the "Garden City" label that Lima boasts. Stretching along the coastline the parks here often meet the Pacific Ocean. El Malecón is a 6 mile long stretch of parks right on the cliffs. Its the perfect place to people watch and see the residents of Lima out and about. You'll also find statues of famous artists of Peru as well as the impressive Villena bridge which connects both sides of the ravine half way along the parks. If you head north enough you'll also see the spot where para-sailers like to take a leap. You can even have a go yourself for around $50.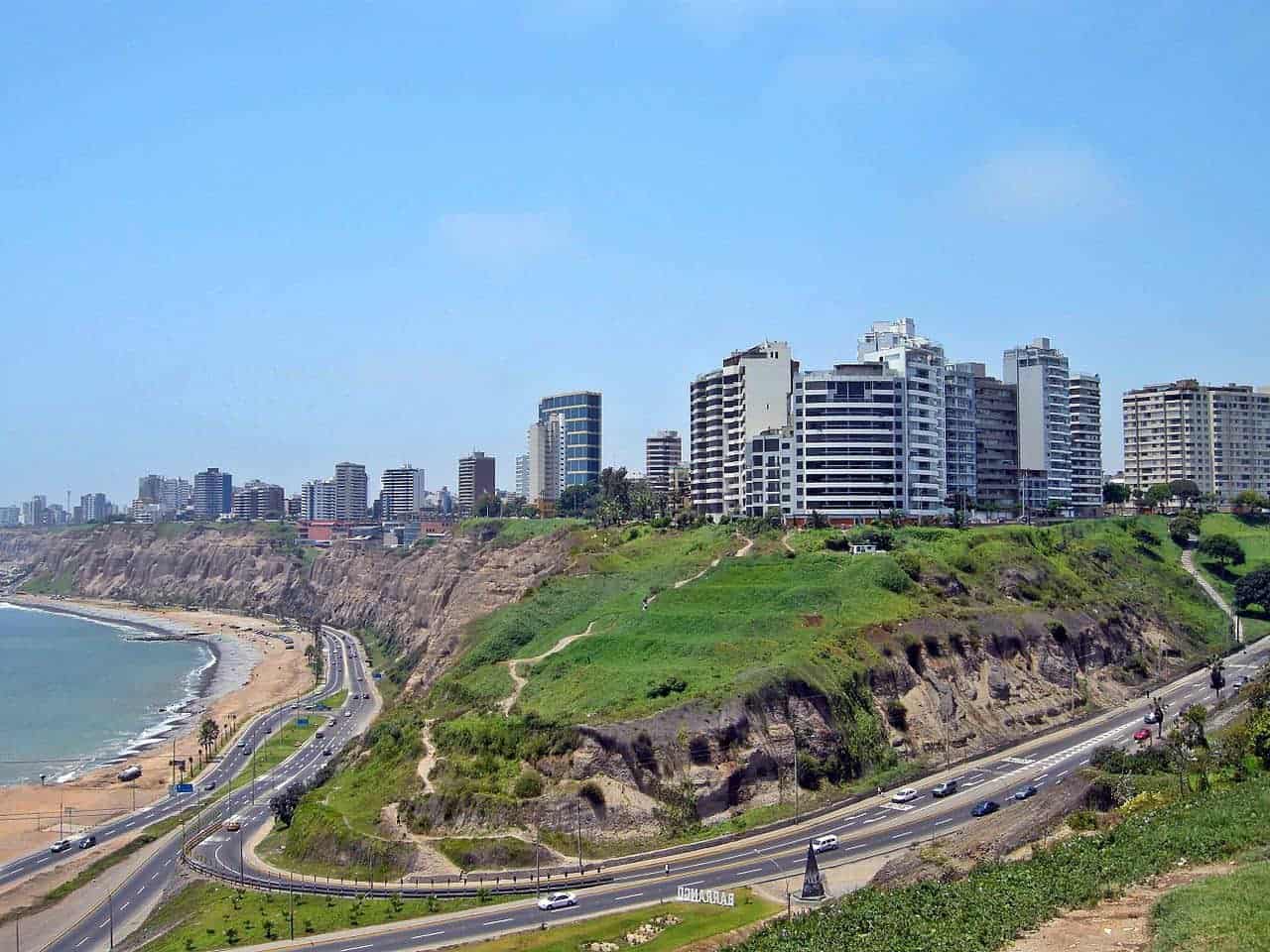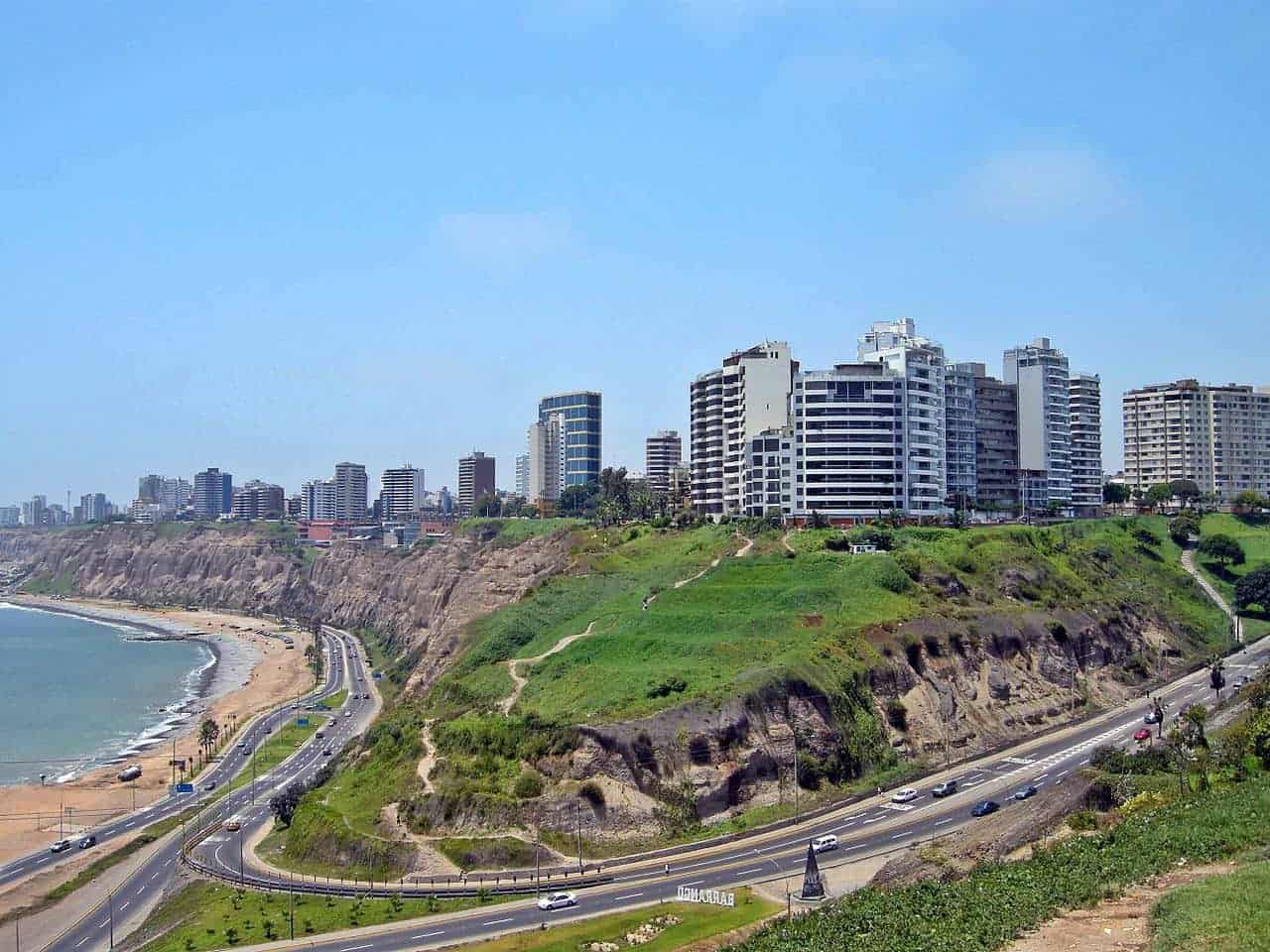 Aliaga House
For a real slice of old colonial Peru, Aliaga House is the place to go. When the city was founded in 1535, the conquistador Francisco Pizarro gave the land next to the Government Palace to his friend Jerónimo de Aliaga who built a beautiful mansion for his family. Since then 18 generations of the Aliaga family have lived there and still do to this day. its now open to the public with the current Aliaga family living on a more modern annex. Inside you'll find an amazing collection of artefacts and artwork that will take you right back through Peru's fascinating history. Entrance costs just $11 but there are guided tours too. It's certainly not the cheapest of tours in the city, often costing around $40 but there is no where quite like it so if you can afford it and have the time its well worth it.
Larco Museum
For access to Lima's history at a cheaper price I recommend heading over to the Larco Museum situated in a former mansion, it has a whopping 3,000 years of history contained within its walls. Everything from mummies, to textiles and beyond! One of the great things about this museum is that they let you in to their vast store rooms to gain access to artefacts not on display in the main rooms. All sorts of amazing ceramics dating back thousands of years. There's a room here filled entirely with erotic artefacts too. Well worth a peek! Admission is just $11 and the museum is open daily from 9am-6pm.
Pucllana Temple
Most of Peru's famous ancient temples and ruins are outside of the city of Lima. There in fact plenty of ruins, known locally as "Huacas" within the city too. Many of them are fenced off, with just a view from afar, but that isn't the case for all. The Pucllana Temple can be found in the Miraflores district and offers full access to tourists. Built some time in the 6th century it was once a ceremonial centre that has rewarded archeologists with a treasure trove of artefacts and even mummies! I'd recommend a visit around sunset so you can see this Huaca in both daylight and night time when the site is illuminated giving it a wonderful sense of importance. There's a restaurant within the site too so you can spend the evening here admiring the ancient views while you eat. The site is open all week except Tuesdays from 9am – 5pm with the restaurant staying open long after the ruins are closed. It's just $2.50 too making a must for any trip to Lima!