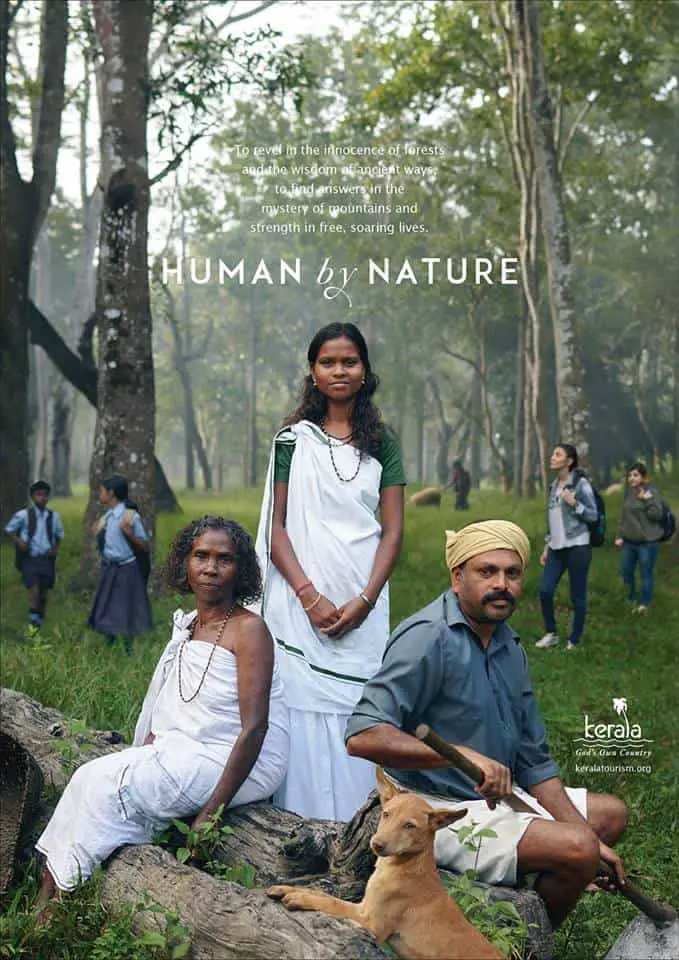 Travelling the world as a tourist can easily slip into a superficial affair of ticking off the highlights, skimming the surface of what's available before moving on to the next location.
This isn't how I like to travel.
Travel to me is about digging a little deeper. Staying a little longer. Not worrying about the tourist attractions that need ticking off a bucket list but actually engaging with the location you visit.
It's the people, the culture and the reasons why things happened that fascinates me.
Kerala is one such location that easily fulfils my criteria for a fulfilling travel destination that invites its visitors to delve deeper.
There's so much to see and do in Kerala but above all there is so much to feel, so many great people to enlighten you and colourful culture to experience.
With this more emotive experience in mind here's a few of my highlights of Kerala. I recommend you look in to these in more detail and worry less about ticking boxes.
Understanding Kerala's Culture
To understand Kerala is to look back in time and see the many influences that have travelling in from the farthest reaches of India and also overseas. Kerala's success over the past thousand years brought traders and migrants from all over the world.
This mix of ethnicities and cultures created a unique mix you won't find anywhere else.
Keep this in mind as we explore some of the best Cultural and historical highlights of Kerala
Kochi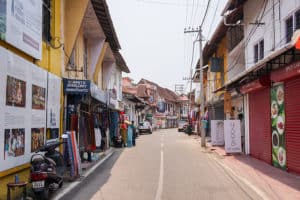 For a sense of how human history from all over the world has influence Kerala culture I recommend you take a visit to Kochi, specifically the fort area too. 
All of the great trading nations of the past thousand years have influenced this area thanks to its prime location for trading by sea. The Dutch, British, Chinese, Arabs and Portuguese all created settlements here which can be seen in the architecture and layout of this very walkable area.
Within a short walking distance you can visit A Jewish Synagogue, a Dutch Palace and the oldest European Church in India at Church of St Francis. Its incredible to see so much history and human influence in one small area.
I'd also recommend walking along Fort Kochi Beach front at sunset where you'll find plenty of locally run cafes and fishing nets readying for their next catch.
I highly recommend using the Ferry and exploring more if you haver the time. Its super cheap and
I recommend this area as you seem to soak up the atmosphere and almost feel transported back in time. The buildings, sounds, smells and even the way the light bounces off the man made structures gives you a very profound sense of what life has been like here for many hundreds of years.
Human By Nature
Take a look at this incredible video from Kerala Tourism for a brief look at how you can engage with Kerala tourism, people and culture.
Kathakali dance
While festivals and historic locations give you a sense of belonging to something greater, there is one symbol above all else which represents Kerala perfectly. Kathakali is a local art form that is now recognised by UNESCO for its cultural significance. Kathakali is a form of dance that originates in Kerala and is exquisite in its moves, something the dancers take an incredible amount of time and pride in perfecting. It can take 10 or more years to even come close to the perfection dancers seek.
Unlike other forms of dance Kathakali plays on facial expressions, with rich and colourful  makeup that can take hours to apply. Mahabharata and Ramayana are to notable stories played out through this classic dance medium. If you get the chance to see a performance I highly recommend it.
Ayurveda
Exploring Kerala can take a lot of effort but its ultimately rewarding not just physically but emotionally. Personally I like to end my days with something relaxing and that helps my body recover.  Ayurveda is the perfect remedy after a hard days sightseeing.
This unique massage treatment can be coupled with meditation to create a perfect way to unwind and also sample something local. For over 5000 years these health care techniques have evolved in to something special. While its possible you may have experienced practices like Ayurvedic and Yogasanas elsewhere in the world, they originated here and the authenticity and decades of experience will give you a more personal experience you're unlikely to find elsewhere.
This is just a slice of what Kerala has to offer but I hope it gives you a sense of the culture, colour, beauty and history it has to offer.
This article was sponsored by Kerala Tourism. All opinions and recommendations in this article are my own.