The car you drive, the camera you use, or even the watch you wear; chances are you own multiple Japanese brands, be it Seiko, Toyota, or Sony. No wonder Japan is an absolute paradise for real tech nerds, as well as travelers who simply enjoying marveling at futuristic sights and attractions. When visiting the country, especially if you travel from quite a distance, it is advisable to include multiple cities in one trip.
Due to Japan's superior high-speed railway system, this is generally a piece of cake. Most travelers will be sure to include Tokyo, as it offers a wealth of high-tech exhibitions and playgrounds. We have listed our top tips for interactive and mind-blowing entertainment. Take your pick and prepare to be impressed by the technological wonders this unique city has to offer.
Space Technology
If you love nerding out about space inventions, be sure to include TeNQ (pronounced as ten-cue) on your Tokyo itinerary. At a central location in Tokyo Dome City, this museum not only explores Japanese space tech and science, but also gives you a taste of what it is like to be an astronaut yourself. Step into largely projected footage of the universe or experience what it is like to view earth from space through genuine footage from the international space station.
Location: Inside Tokyo Dome City 1-3-61 Koraku, Bunkyo-ku
Welcome to the Future
The National Museum of Emerging Science and Innovation, also known as Miraikan (meaning future), is a highly rewarding place to visit. In addition to its iconic globe-like LED panel display of earth visualized through geodata, this museum allows its visitors to marvel at our cosmos, life in general, and the implications of technological advances for our societies and the future. At Miraikan you are taken on a journey along current and future tech inventions – for example, artificial intelligence robots and a hands-on model visualizing the principle of the internet – that have far-reaching implications for sustainability, human interaction, and lifestyle. You are invited to both stand in awe of the possibilities and imagine new applications. Highly recommended!
Location: 2-3-6 Aomi, Koto-ku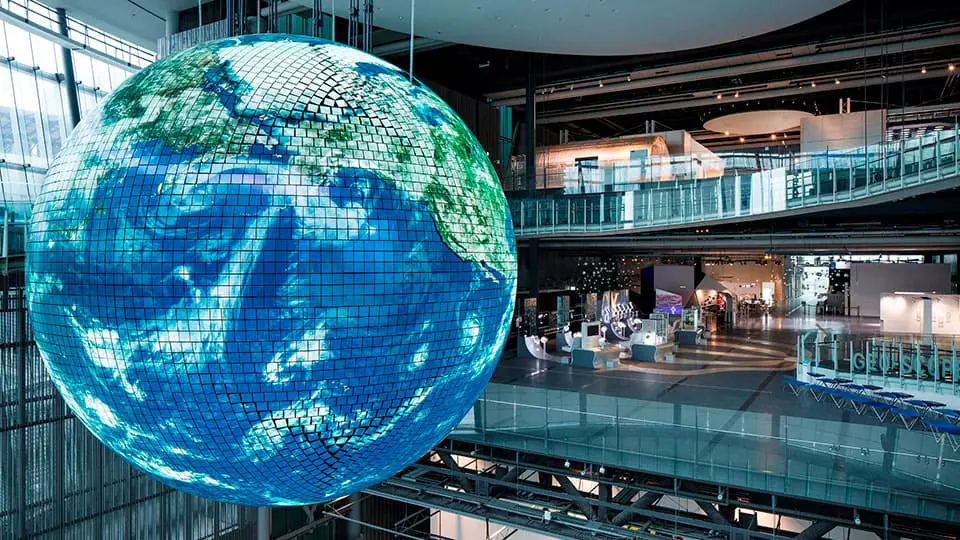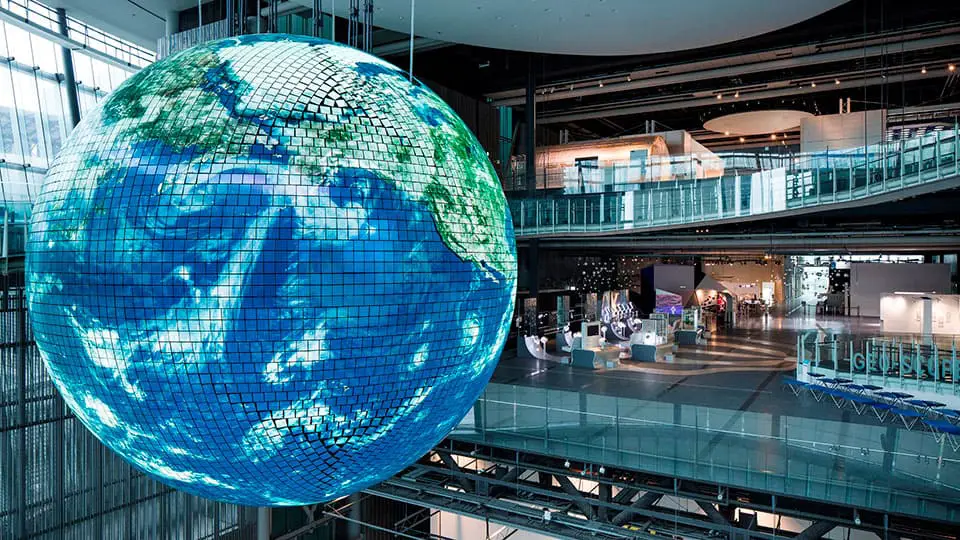 Robotics & 3D Printing
If you feel like diving a bit deeper into some tech subjects, the Association for Technological Excellence Promoting Innovative Advances – or TEPIA – has an Advance Technology Gallery that is well worth a visit. In addition to their overview of the latest tech inventions, TEPIA offers interactive exhibitions on getting a better understanding of robotics, displays on revolutionary 3D printing technology, and a high-tech video library.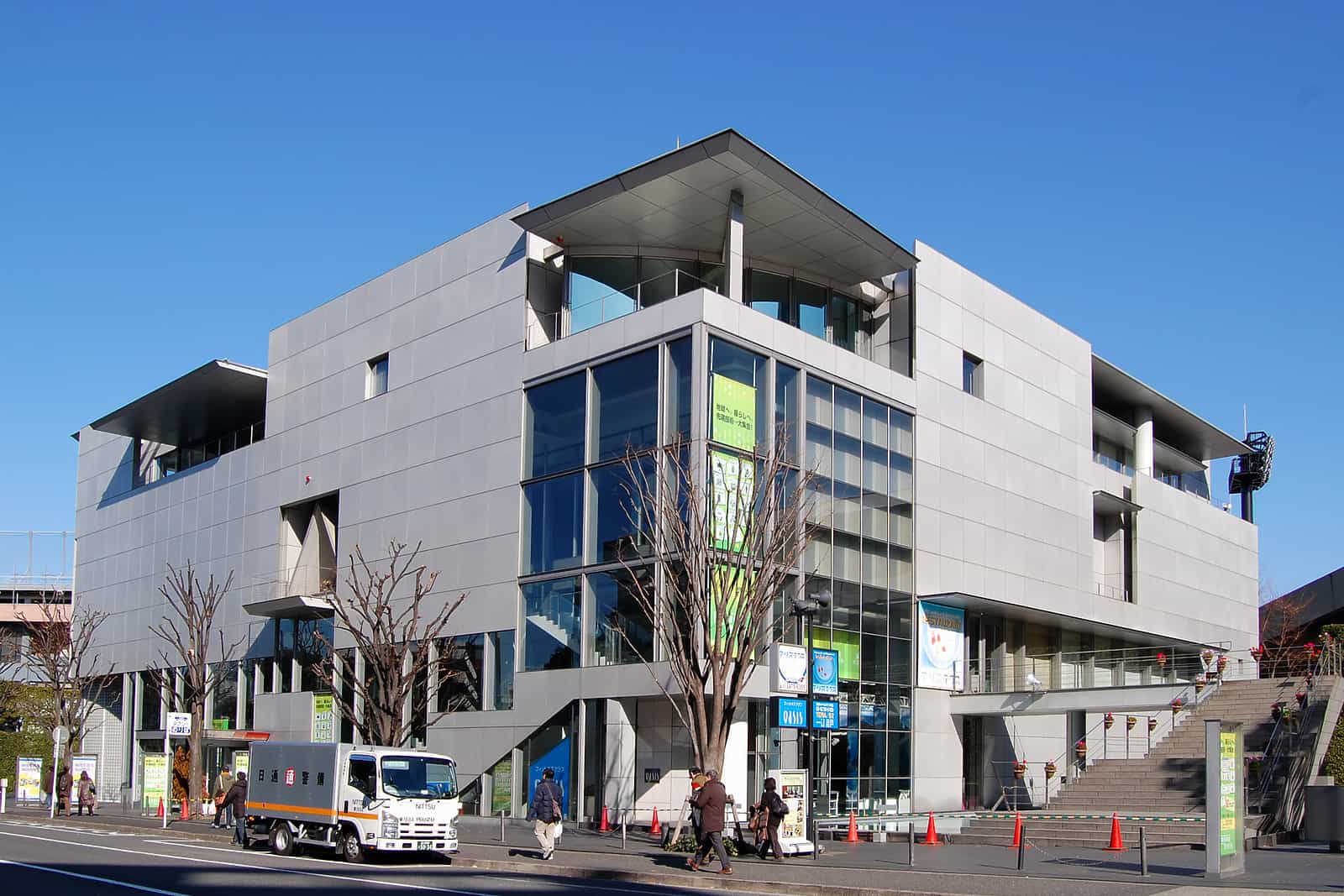 The robotics classroom tackles the subject on three difficulty levels and the 3D-printer classroom offers an insight into how three-dimensional objects are created for various innovative applications. You might just leave this gallery with some amazing ideas and skills of your own!
Location: 2-8-44 Kita-Aoyama, Minato-ku
Branded Tech Museums that are Actually Kind of Awesome
As Japan has a rich technological legacy worldwide, it should come as no surprise that many tech museums in Tokyo were founded and are owned by major Japanese tech brands. Don't let the brand names put you off, though: many of those centers actually provide decent exhibitions and make for surprisingly vibrant museums.
Sony Explorascience Museum
This engaging exhibition is great for all ages and offers an interactive and fun link between science and technology, to inspire more public interest in the subjects. A perfect place to visit with children and adults alike, this museum makes technology more accessible by showing the science behind it in a playful manner through movies, games, and displays.
Location: Inside Aqua City Odaiba 1-7-1, Odaiba, Minato-ku
Panasonic Center
This free museum is not some shameless billboard for Panasonic; it actually offers super interesting insights into the latest and future gadgets and tech inventions popping up in the world. There are multiple locations in Tokyo, the largest of which is the center situated in Odaiba.
Location: 3-5-5-1 Ariake, Koto-ku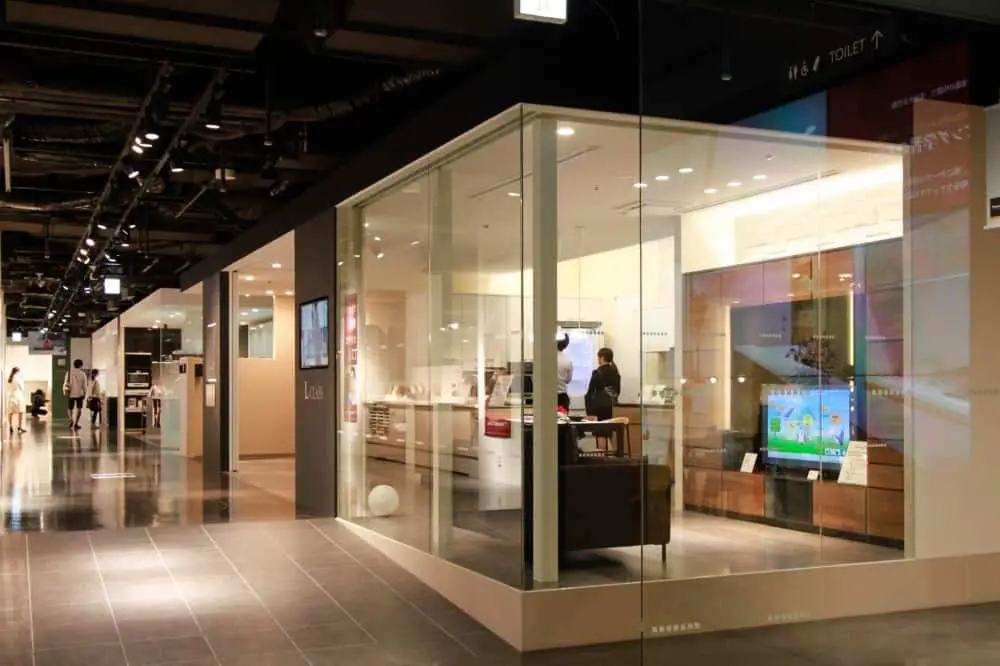 Toshiba Science Museum
Another free-entry gallery – located at a one-hour train ride from Tokyo – this museum offers interactive exhibitions about e.g. renewable energy, future homes, smart cities, and healthcare tech. You will definitely find information on the history, values, and legacy of Toshiba, but the institute offers much more than just a self-promotional space. Their science education halls are enlightening, as well as fun to visit.
Location: 2F Lazona Kawasaki Toshiba Bldg., 72-34, Horikawa-Cho, Saiwai-Ku, Kawasaki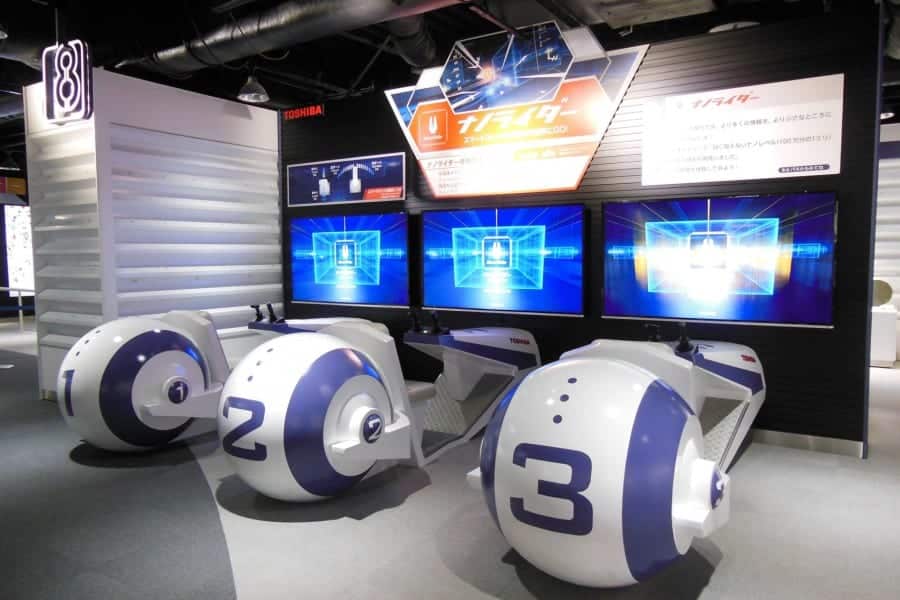 We hope we were able to inspire you to go and explore these and other high-tech museums in Tokyo! Be sure to check out this list for the best science museums in Tokyo, as there truly are far too many for us to mention in one article. If you're looking for even more cool things to do in Tokyo check out this website.