There was once a time when backpackers travelling with laptops were scoffed at and called "flash packers". I think it's fairly safe to say that ship has long since sailed and you'll be hard pushed to find anyone that doesn't travel with their smartphone, their DSLR, their laptop and an assortment of chargers, cables and other tech paraphernalia. But do we really need to carry a laptop around the world with us? Wouldn't just one gadget do for a lot of our needs? Well I think so and my choice would be an iPad.
Laptop Vs iPad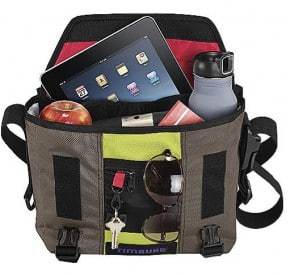 There's a whole host of reasons why you might want to lug that big clumsy laptop of yours with you when you're travelling. No doubt you want to be able to send emails, Book the next hostel or hotel, look up some flight price comparisons or even import your photos from your snazzy new DSLR camera. Laptops can do it all but all of those tasks are pretty simple on an iPad too. In fact a lot of those tasks have been made even easier with dedicated apps for airlines, hotel booking sites and even review sites like TripAdvisor. In fact there's so many apps these days that you'll have everything you need at your fingertips. You can even purchase Lonely Planet guide books right on the iPad which will save space and weight in your luggage. Genius!
iPads are also great at importing your photos. With one little memory card adapter you can take the card out of your camera and plug it right in to your iPad, importing all your photos directly in to the Photos app where you can edit them and share them on your social networks really easily. I actually find it a much easier process than using a laptop to do this. You can also do this with video and if you're an iPhone user all your photos and videos can be saved on your iPad thanks to iCloud. You just need wifi back at your hotel or hostel.
Less space, better battery life
Your clunky laptop is taking up valuable space and weight in your luggage, when all you really need is a tablet to handle everything you want to do. Depending on exactly how much power you want, you can save a lot of space with an iPad. The latest iPad Air weighs just 0.5kg and is 20% thinner than previous models. It'll slide easily in to your backpack or suitcase, but better suited to your carry-on bag if you have one. If space really is a premium then I'd recommend the iPad mini which is still a powerful little tablet. The latest has the beautiful retina display so you'll get the full iPad experience in a smaller package. No need to carry that laptop around when everything you need fits in the sleeve of your bag.
Laptops generally have, at best, a battery life of around 7 hours. They tend to munch their way through power like there's no tomorrow, even if all you're doing is checking your emails. The latest iPad Air has over 10 hours battery life but on average lasts a whole lot longer as your usage is likely to be sporadic. You can just pick the iPad up, wake it from its sleep and quickly do the tasks you want. I rarely turn mine off but if you're really power conscious you can save even more power that way.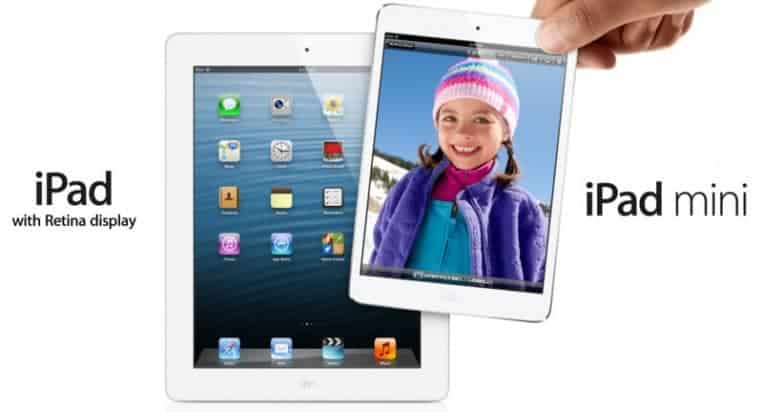 Why an iPad and not another tablet?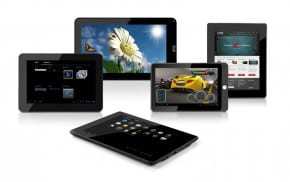 While the iPad may have been the first tablet on the scene to really make a splash, there are now a whole raft of tablet devices on the market. I've had the pleasure of reviewing some and nothing quite compares to the iPad experience. I want something I can pick up and get to work with easily and efficiently. The App Store for the iPad is unprecedented in its size and variety and, rightly or wrongly, it's the first app store that brands and websites build apps for. Sometimes the only app store too so for the best range of apps the iPad is your best choice. There are of course many Android tablets that have the Google Play store. This store works in a more open market than Apple's highly moderated app environment. While some say this is a good thing, in my experience the Google Play store is a bit of a mess. I found it a lot harder to browse as there's a lot of fairly useless apps on there. Many of the android devices have wildly different tech specs so while an app on one Android device may work great it'll totally suck on another, or in some case you'll get a message saying that your Android device isn't supported! Tablets are supposed to make my life easier so the iPad is the way to go.
Conclusion
I've had the pleasure of using both the iPad and Android tablets. I've owned numerous laptops and travelled the world with more than my fair share of tech gadgets. For sheer power, space saving ability and its countless available apps, the iPad is my favourite travel buddy. I've yet to find a single thing I did with my laptop that my iPad can't handle.