Are you considering a trip to visit Dolly Parton's Smoky Mountain theme park, Dollywood?
If so you're not alone as the park gets millions of visitors each year, but it can be expensive and lines can be long. Knowing how to save money at Dollywood and some of the insider tips can help you maximize your experience.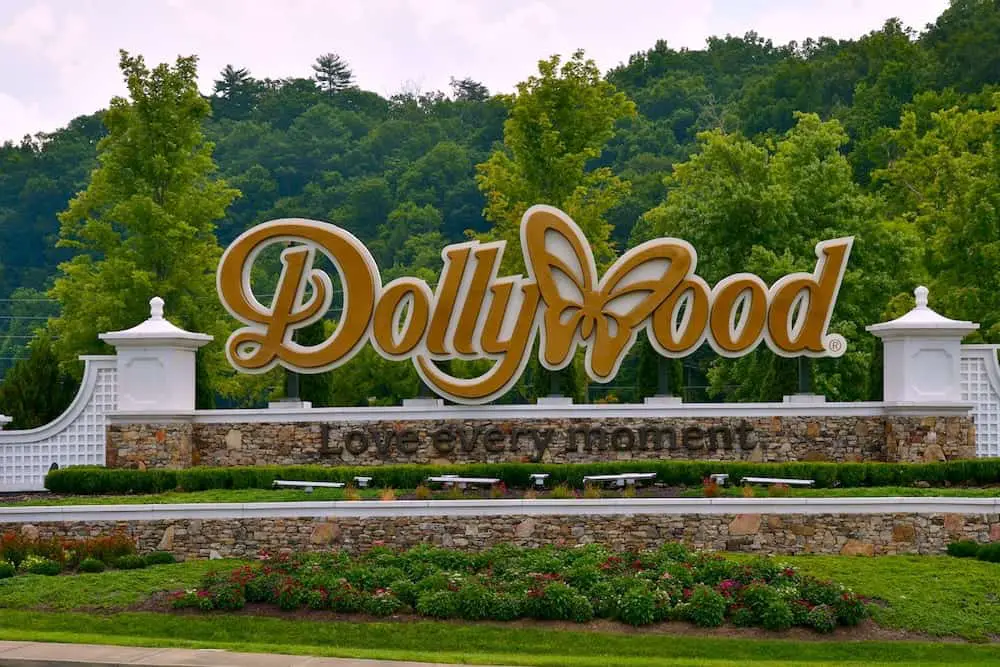 The following are some of the things to know about a visit to Dollywood.
An Overview of Dollywood
Dollywood is in Pigeon Forge, in the Great Smoky Mountains. The park is around 150 acres, and it has great shows. Dollywood does have some thrill rides, although not as many as a park like Six Flags.
Dollywood is themed around the Smoky Mountains, so there are artisans and craftsmen, southern-style eateries, and southern-themed live stage shows.
The park also hosts annual events like Barbecue & Bluegrass in the early summer, Thrills in the Hills in July, the Harvest Festival in the fall, and Dollywood at Christmas Time.
Most people plan to spend one to two days at the park, and that usually gives you a sufficient amount of time to enjoy all it has to offer.
Dollywood Splash Country is a waterpark that's nearby, but admission is separate for that.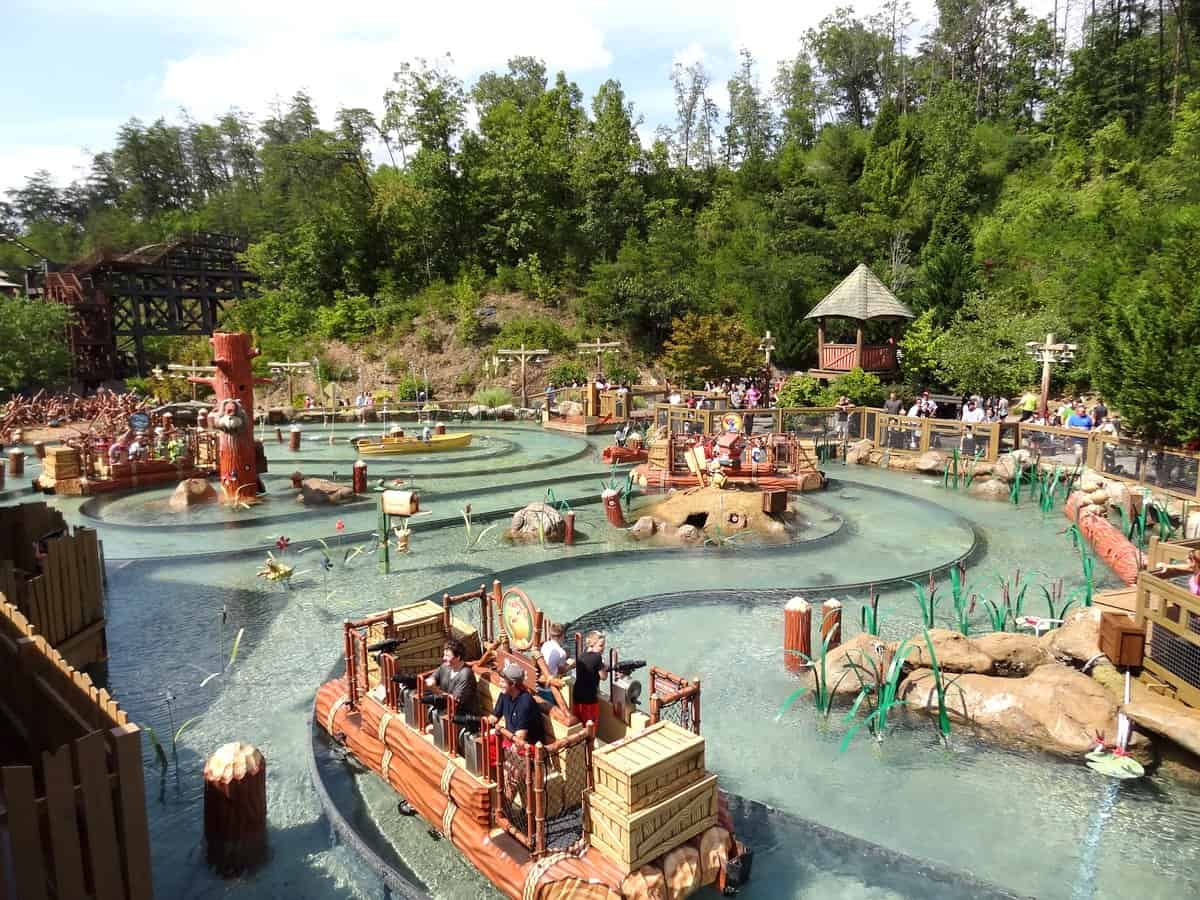 Saving Money
The following are some of the general ways you can save money on a trip to Dollywood:
Try to park for free at Patriot Park, and then you can take the Pigeon Forge Fun Time Trolley to get the gates of Dollywood. This can save a lot on parking, plus you don't have to deal with the huge and very crowded lot. The Trolley will take you directly to the front gate of the park.
Don't buy fountain drinks. Those costs will add up incredibly fast. You can get free cups of water at any concession stand.
If you live nearby or there's a chance you're going to go to Dollywood any more than once, think about a season pass. A season pass is cheaper than the cost of a two-day pass in many cases.
Bring a poncho. It could rain, and even if it's just a quick summer shower, you'll pay a lot for a poncho when you're at the park. If it rains to the point that the park closes or rides close, you can get a rain check.
Pack light so you don't have to rent a locker. Lockers can be anywhere from $8 to $11 on each.
If you're going with a group, you may qualify for special rates, so check with the reservation office when you're planning your trip.
Use the App
Before you head to the park, download the Dollywood app. It's free to download and it will help you make the most of your time in the park. The app has a map so you can find your way around and it will let you know wait times at rides and attractions, as well as showtimes.
You can also find special deals within the app.
All of the ride wait times are updated in real-time so you can come up with a strategy as far as how to get in what you're most interested in doing and riding.
The app has details of the attractions, such as height requirements and the type of ride it is, and you can also find information about restaurants and shops.
Uniquely the app can also detect where you are in the park and give you directions to where you'd like to go, so you're not searching on a map.
Consider a TimeSaver Pass
Dollywood offers something called the TimeSaver Line Management Pass. You can use expedited entrances ten times throughout the day with the TimeSaver. This means you can do ten different rides, or ride the same ride ten times if you'd like. It also allows you unlimited show reservations for the onsite theaters.
You can also upgrade to the TimeSaver Unlimited, which offers unlimited expedited entrance as long as a ride or attraction participates in the program, and you still get the unlimited show reservations.
If you stay at the Dollywood resort, you can get a complimentary TimeSaver which gives you the expedited entrances ten times throughout the day.
The TimeSaver is $39 per person, per day, and if you are a Passholder or you stay in the Smoky Mountains Cabins, you may qualify for a $5 discount.
It could be smart to do the TimeSaver and then spend just one day in the park, rather than paying for two.