When traveling to a far and away country things might just get a little bit lonely sometimes. Luckily, staying in touch in the current world is really not that difficult. Almost everywhere, you will be no more than half a day away from the nearest Internet café and almost all popular hostels have a WiFi connection for your laptop and/or computers for personal use. So what are the best ways of staying in touch with the people back home?
Facebook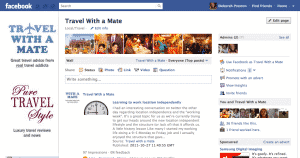 Facebook is a medium that almost everybody uses when travelling. This is the best way to allow people at home to follow your adventures. All you have to do is update your status and post your amazing travel pictures. People will see that you are doing and can easily support you on your endeavors.
It's also is a great tool to keep track of the people you meet along the way and helps you to meet them again later on. You can share your photos and plans, see where other people have been to give you ideas and after each journey you will have a great network of people with whom you can hang out when you visit their country. [Ed: You can also find Travel with a mate on facebook too!]
Start a blog
A great way of keeping in touch with the people back home is by starting a blog. You can write where you have been, what kind of adventures you have had, all the culture shocks you have experienced and explain about the people you have met. It's great for keeping people up to date and involved in your journey. It can both reassure them that things are alright and give you the support you need too.
If you want to have a fun and appealing travel blog try to be to the point and don't use too much detail. Things that made a great impact on you are not often understood and people prefer a story in which they themselves can fill in the gaps. Now people will know what you are doing, you have something that people can relate to and are likely to follow, again making it more rewarding for you to write!
You could also think about making your blog interactive. If someone posts a comment write one in return or take their comment and use it in your next travel blog. You could even think of letting people give you ideas on what to do or a poll with a number of different options for them to choose from.
If you don't want the hassle of setting up your own blog you can register on this website and become a contributor. Not only will your loved ones keep up to date with your travels but you'll also be sharing your travel advice with others!
Internet phone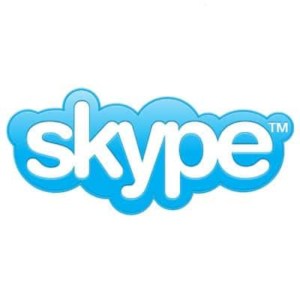 Sometimes you just want to talk to friends and family and a great way is by means of Internet telephone services like Skype and VoIP. These services allow you to call between users without paying anything (via computer) or at low costs (to mobile and land line number), by using the Internet and instead of expensive telephone companies. The downside of this is that you are sitting in front of a often slow computers and you also need a decent Internet connection. Not always possible especially in hostels.
A great idea could be buying a Smartphone where you can download Skype and VoIP and as soon as you have a WiFi connection in your hostel you can start calling as if you weren't on the other side of the world! [Ed. Skype now works over 3G networks if you have a local SIM]
Mobile phone
Most people in everyday life have contracts for their telephone. These contracts work fine within the country of origin, but get very expensive as soon as you travel to other countries. The best thing to do is get a local pre-paid (aka pay as you go) SIM card.
Using this local network usually is really cheap. For a few bucks you now have a way to communicate with your new local friends and you could also give the number to the people at home so that they can call you. You will be surprised how good the cell phone coverage is and how widespread the use of cell phones in the so called developing countries! They're often very cheap (Just $3 in Cambodia for example). Be sure to have your passport with you when you buy the SIM as many countries require ID to purchase. You can also get international calling cards that allow you to use a number of different phone services from public phones, mobiles and PC to phone.
WhatsApp
If you own a smart phone then grab yourself a local prepaid SIM card and install the Application called "WhatsApp". It's available for iPhone, Android phones and Blackberry and is very cheap. It's an instant messenger application that connects you with your friends via phone numbers rather than an account. This means anyone with WhatsApp on their phone will instantly appear online in the app. Make sure your friends back home have your new phone number and have WhatsApp installed too. It works over wifi and data so you can text your friends back home very easily any time. You can also send photos, video, audio snippets and your location too. Very handy and much MUCH cheaper than sending SMS messages.