When you decide you want to explore everything Innsbruck has to offer, it can be hard to know where to start. There's so much to see and do in this beautiful corner of the world that we thought it about time we put pen to paper on a few bright ideas. That means all you have to do is take a look at the following wise words, pick out your favorite ideas, and then get busy planning the trip of a lifetime. Ready to get started?
Take to the Slopes in Style
If you want to really create memories that will last a lifetime, you're going to need to take to the slopes the minute you arrive. It's what the area is known for, it's where some of the greatest skiers and snowboarders have honed their skills for decades, and it's where you can break your own personal records. Take a look at the speedcheck area and you'll be able to see just how fast you're powering down the mountain.
Head Over to Ambras Castle
When you want to give your legs a rest from the adrenaline of the slopes there's nowhere better to head to than Ambras Castle. It's the historical attraction that's been drawing visitors for centuries, and when you see it up close and personal it's easy to see why. The pond and ornate gardens are truly a joy to behold, offering you all sorts of sights and scenes you'll remember forever, no matter the time of year.

Marvel at the Golden Roof
You might not think that taking a look at a roof can beat your time exploring the mountains, but that's because you've never seen a piece of architecture quite like this. The way in which the beautiful finish dances with the light from every angle is sure to leave a lasting impression on you. Just what you want from your dream trip.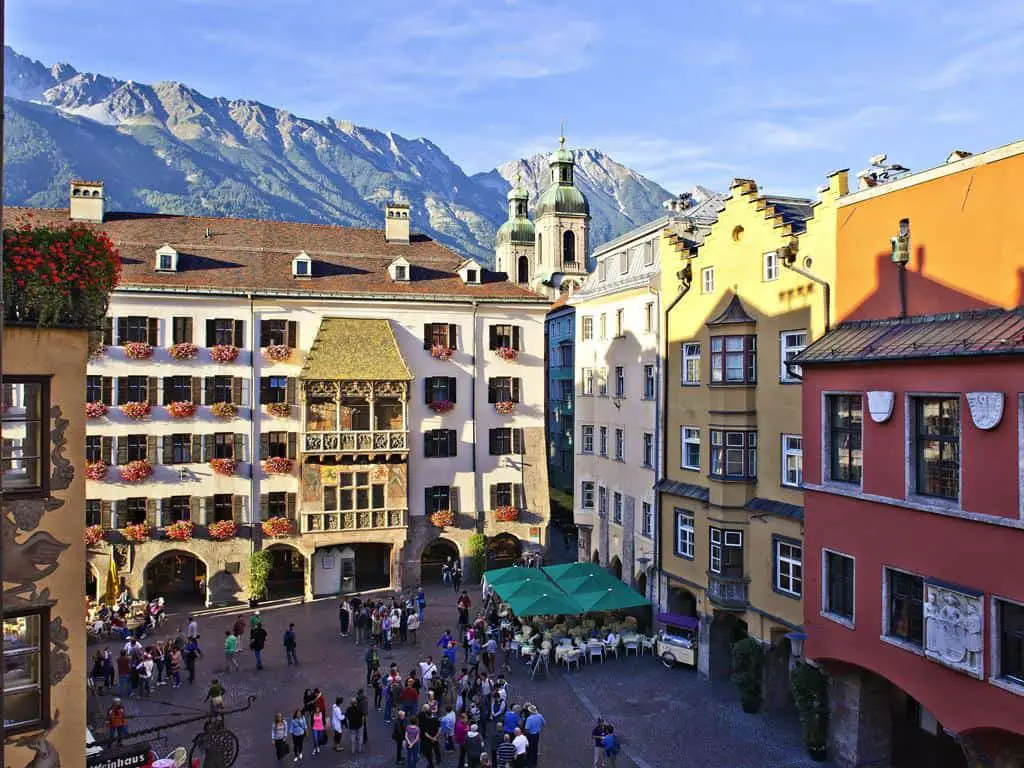 Embrace Tyrolian Culture
When you think of Austria you'll probably think of Vienna first, but there's so much more to the country than just its beautiful capital. Innsbruck is living proof of that, and as the capital of the Tyrol region it offers you a window into a distinctly different culture that's been thriving in its own right for centuries.
The highlight has to be the unique culinary creations you won't find anywhere else in the world. Groestl, peckknoedel, and of course the delicious kaesespaetzle will all get those tastebuds of yours dancing with delight. And once you're finished with the main course, why not take a short walk to one of the many outdoor food markets?
The Christmas Markets Simply Cannot be Missed
Last but not least, make sure you find the time to sample the delights of the Christmas markets.
They've the beating heart of the region at the special time of year, and allow you to lose yourself in a real winter wonderland for a few hours. Perfect for finding the unique gifts your friends and family will treasure.