The world is filled with exotic locations and wondrous sights just waiting for you to go out and explore! Find your way to the many exciting adventures that can be found even in the most remote corners of the world.
If you're looking for a journey you won't soon forget, making the trek to Everest Basecamp is an intense, once in a lifetime experience!
Mount Everest is also known as Sagarmatha or Chomolungma by the locals who will help you on your trek. Though the journey isn't exactly easy, it is filled with some of the most majestic scenic views on the planet!
This seventeen-day trek will take from Kathmandu all the way through to Everest Basecamp and Kala Patar!
This will be a journey that will challenge you mentally, physically, and spiritually along the way.
Before you get too excited about booking your trip, there are a lot of things to understand and prepare for before you set off on your next exciting trip! Our intensive guide will help you to get your mind, body, and spirit ready for this awe-inspiring holiday. Let's break down all that you'll need, what to expect, and what all will be included with your journey!
What You'll Need
There is a lot to get ready for before you even set foot out the door! If you are traveling with friends, or family, then you'll need to help them prepare as well. There are so many benefits to traveling with others. Not only will they share in magnificent views and exotic foods, but the memories as well! 
Packing for this kind of trek will take organisation, focus, and preparedness. Be certain to create a detailed packing list and have your friends and family pack accordingly as well! Here are just a few items you should be bringing with your on this amazing trip.
Long underwear

Long pants

Dedicated hiking boots

Parka

Umbrella

Reliable backpack

Water bottle

Thick socks

Gloves and hat

And so many other things your travel guide will fill you in on!
So not only will you need to get a detailed list of everything that you will need, but you should also double check with your booking agency about what you should be packing in your daily backpack and in your suitcase.


Guided Tours
Trekking through the Himalayas isn't like taking a brisk stroll through your neighbourhood. You'll want to be physically ready for the journey. You'll also want a trusted guide and a reliable company booking your tour and lodgings for you. This way you don't have to fret about finding accommodations, you will be able to learn about the region, and you don't have to worry about getting lost in the mountains!
There are many companies to book through, but if you're going to Trek Everest basecamp, you'll need to find one of the best in the business! Research adventure booking tours that will not only provide excellent guided tours, but will book lodgings and provide food as well.
You've got a lot on your mind, so don't stress even more about such an exciting and unknown holiday. Find a company that knows the area, has high-quality guides, will acquire accommodations for you, and will make certain you truly enjoy your holiday!
Setting Off
The first few days of your tour will be filled with new sights, new tastes, new sounds, and a whole lot of exercise! You'll begin your journey by flying into the wondrous city of Kathmandu! Your group will consist of 5-16 people, depending upon whether or not you'll be traveling alone or with mates.
Meeting up with the group at the Kathmandu Airport, you'll then make your way into the city for your lodgings at a beautiful hotel, and dinner with your guide. During the dinner, your tour guide will informally walk you through what the next few weeks will hold for you! You'll then begin your journey the next morning on day two!
Part One
After an early breakfast in Kathmandu, you'll make your way via airplane to Lukla on a small plane. You'll land in the heart of the mountains, then meet up with the trekking crew to set off on your first day of hiking. You'll spend four to five hours trekking through Phakding (2,610 m), many smaller villages, until finally finding your way to a lodge in Monjo for your first night's rest in the Himalayas!
Day three will be similar, except you'll be able to see the curious Sherpa capital of Namche Bazaar! Upon entering Kumbu National Park on day three, you'll find that the views will become more and more breath-taking. Cross rivers, cross narrow suspension bridges, and finally come into the city of Namche to rest. Make certain that you don't over-pack your hiking backpack, as you'll be getting more than enough exercise during your hikes!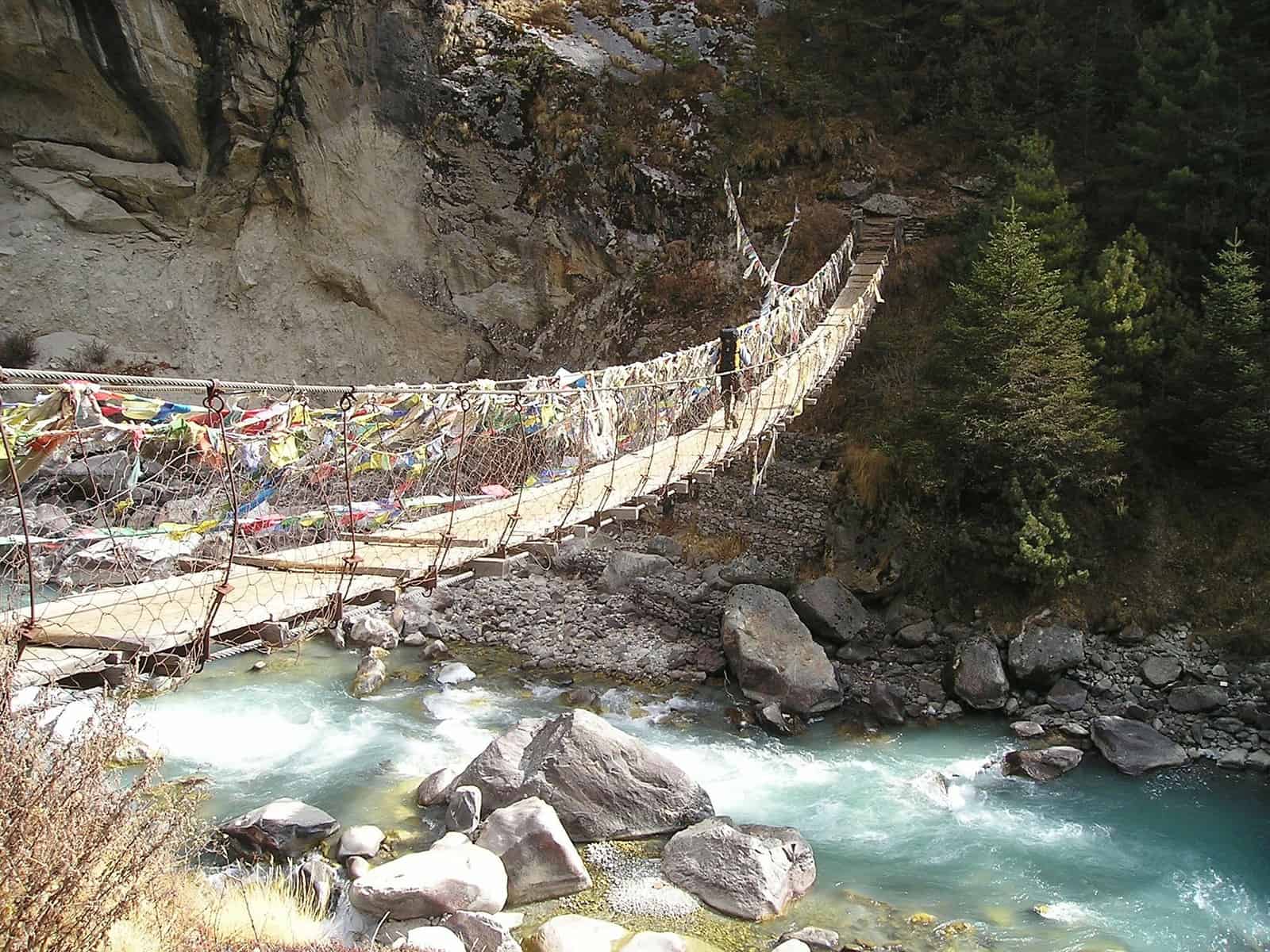 Day four you will find yourself spending the day in the exciting Namche Bazaar! Day four will also include an acclimatisation walk for more inspiring views of Everest! Shop for souvenirs, eat interesting foods, or simply take in the surroundings, as you'll be setting off in earnest the next Morning!
Part Two
You'll awaken on day five, ready to set off on a relatively easy day of trekking. You may still be feeling a little strange in the altitude, so be sure to vocalise this to your guide if you're having trouble. The trail out of Namche will head northwesterly and climb up into Lhotse and Ama  Dablam. There are a few short climbs, and a lot of steep walking, until you finish up the day's six to seven hours of trekking in the riverside haven of Deboche where you will spend the night.
On day six, you'll be making your way through the village of Pangboche, and see the oldest monastery in Khumbu! Make your way into the Khumbu Valley to spend night six in a gorgeous little Sherpa village. Day seven you'll be taking a day to acclimatise to the altitude. This helps to prevent altitude sickness.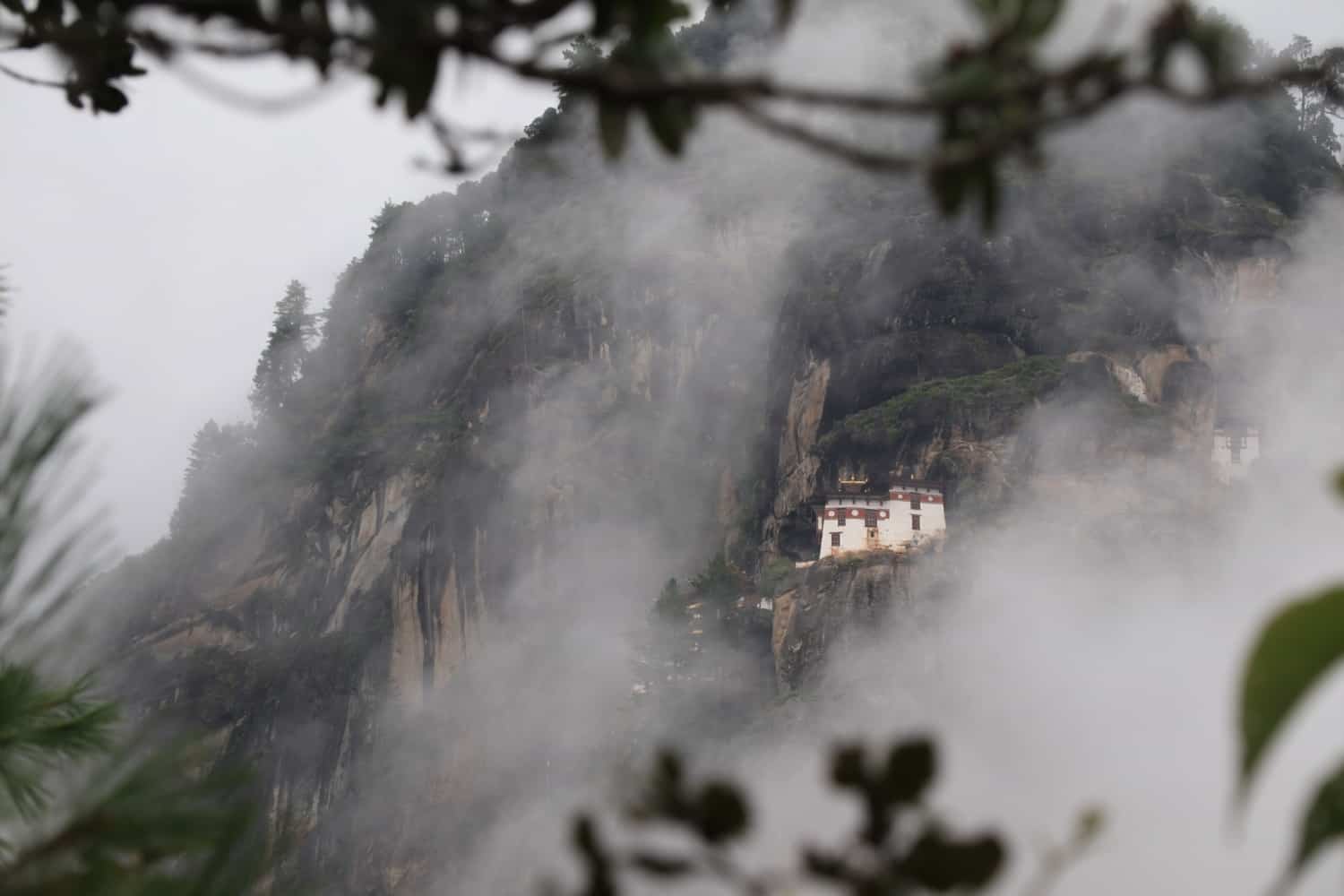 Day eight you will start off on your approach to Everest Basecamp, by making your way up the Khumbu Valley beneath Pkalde Peak and up to the lake of Chola Tso. The summer yak grazing area of Dzonglha is an interesting sight. You and your group will then cross the Chola Glacier and spend the night in Dughla.
Day nine will be filled with the stunning sights of the Thokla Pass (4,830 m) and you will make your way along the west side of the Khumbu Glacier. Spend the night in Lobuche, then on day ten, awaken to the trek to Gorak Shep and the ascent of Kala Patar!
Part Three
After spending the evening of day ten in Kala Patar, and enjoying the sunset view of Everest, you may not want to leave! But on day eleven, you'll finally make your way up to the 5,364 m elevation of Everest Basecamp.
After you take time to enjoy the splendor of your accomplishment, you'll enjoy the decent down. The beautiful Khumbu Icefall, and taking your time on the Khumbu Glacier itself, will allow you to take some amazing photographs to always remember your adventure! Be certain to pack a camera that can last throughout your trekking journey.
On day twelve you will begin the long and beautiful journey back to Kathmandu. Trace your journey back over the Khumbu River, past Dingboche, pass through Pangboche, and all the way back through Mon La to Namche Bazaar. The last few days you can feel free to take your time, and really take in the splendour of Nepal!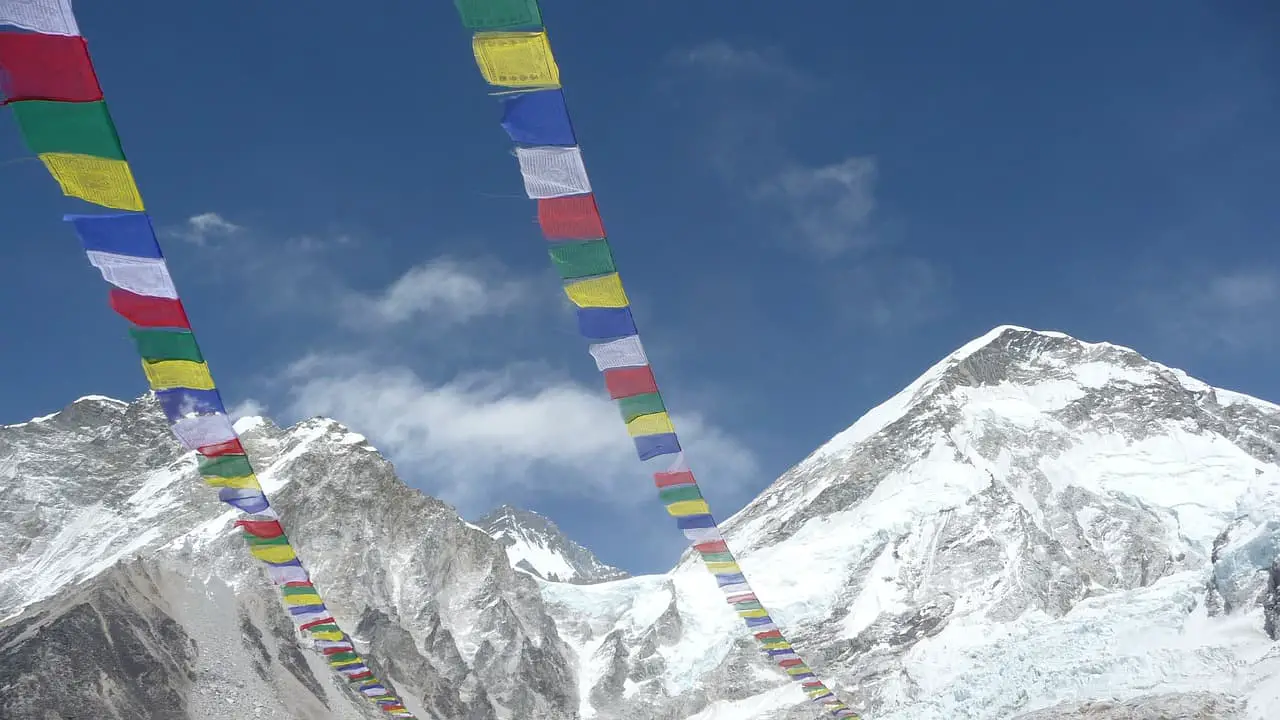 Home Again
On day fifteen you will find yourself on a flight to Kathmandu and an evening in popular restaurants, as well as an amazing hotel. Day sixteen can be spend shopping for souvenirs and enjoying the city before flying home on day seventeen!
You've done it! You've made your way through the mountains, along some of the world's most unforgiving terrain, and you've faced your fears of traveling alone. Or you've embraced your family and friends as they accomplished this incredibly feat alongside you!
Trekking to Everest Basecamp and Kala Patar and Finding Yourself!
By booking this incredible journey through a reliable company, being prepared, and knowing what you were going to expect, you can now look forward to sharing this amazing experience with everyone back home! Find your way through this exciting, challenging, and absolutely breath-taking holiday, and you may find your true self along the way!