The wind howling in your ears, the fantastic scenery speeding by, the roar of the motorcycle that comes alive with all of the endless straightaways and every single twist and turn… these are the reasons we ride. For motorcycle aficionados, the ultimate getaway is the chance to see all of the different parts of America with two wheels under you. It is the essence of freedom. Before you take to the open road on your epic trip across the country, here are a few tips that will help you to prepare for the journey.
Paperwork
Which states will you be traveling through? States have various requirements and these requirements can differ depending on the state you are in. Be sure to find out what the laws are for each state that you will be passing through.
Another thing that can vary depending on the state are the requirements for insurance coverage. After you have determined the minimum levels of insurance coverage that are required by each state, check over your insurance policy to make sure that it meets those requirements. If it doesn't, check to see what it would take to get it to the level you will need. You might also want to check the motorcycle insurance rates of different companies to make sure that you get the best deal.
Remember that when you are taking a motorcycle trip to New Mexico, or anywhere else in the country, it is always a good idea to have comprehensive and collision insurance coverage as well as the standard liability. If you will also have a guest riding with you, you might even want to check to see if you can get guest liability coverage from your regular insurance provider.
Prepare the Bike
You can tour on nearly any type of motorcycle nowadays, but if you really want to be comfortable on a motorcycle trip, a big bike will be your best bet. Trips, even short ones, on a motorcycle can be fraught with danger. You never know what can happen, so it is best to always be prepared.
Once you know what type of bike you will be hitting the highways on, you need to ensure that it is in perfect mechanical condition. You can do this yourself if you are a mechanically inclined type of person, or you can get a mechanic to give it a once over. Get the fluids changed and topped off. Change the tires and get a new battery. Also, always ensure that you have a good set of tools in your saddle bag.
Keep it Secure
No matter how well you plan your trip, things can happen. You might end up staying in nice places (hopefully), but, then again, you might not. Either way, it is always recommended that you lock your motorcycle and that you have a way to lock the wheels as well. This is the only way to keep bike thieves from making your ride disappear.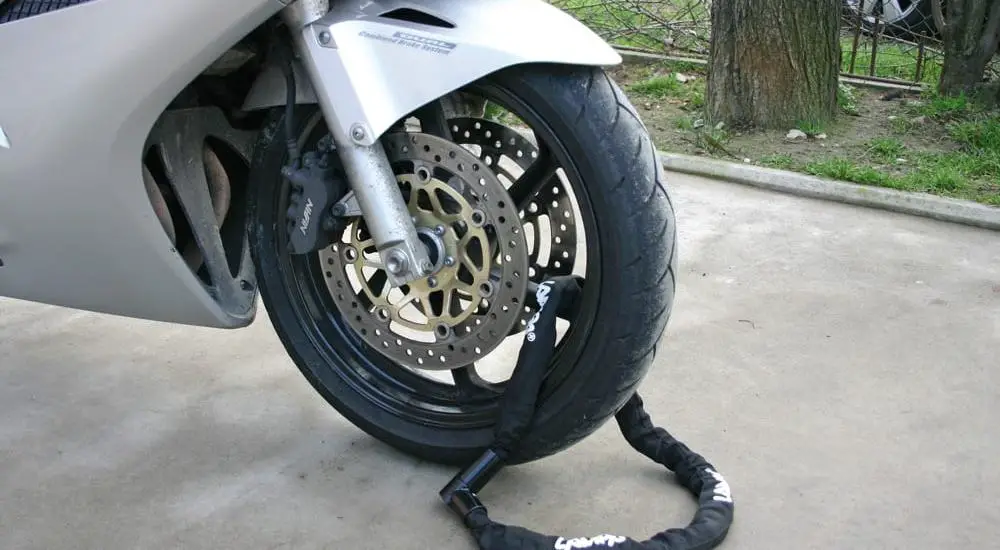 Consider carrying two keys with you for each lock on your bike. Carry one of those keys either attached to your belt or in your pocket and the matching key should be deep in your bags in case you misplace the other one. Also, a disc lock is highly recommended. These locks are strong, small, and a fairly good deterrent. However, they will not stop someone who is armed with a lift and can just carry your bike away according to their whim. To stop them from doing that, you will need to use a heavy duty chain or cable lock in order to tie your motorcycle to a very solid structure. Be advised though, these can be bulky and will add weight to your saddle bag. If they save your bike from being stolen, it will be well worth the extra weight.
Rider Necessities
You will also need to keep yourself protected from the elements as well as from the road, should there be an accident. Your clothing and accessories should include things like a leather jacket, chaps, gloves – either full fingered or fingerless, doo rags, some sort of face mask, sunglasses, and a rain suit. You will also need a helmet, even if the state laws don't require it. A helmet can save your life.