French Alps, the overwhelmingly beautiful and enigmatic destination in France is one of the best places to have a ski vacation.
Bejewelled with miles after miles of powdery snow, beautiful landscapes and a lot of outdoor activity opportunities, it is the perfect place to enjoy the best family ski holiday you will ever experience in your life.
However, enjoying a ski vacation on your own and with your family and children are two completely different affairs. You need to take care of a lot of things when you are going with your children to ensure their safety in that environment.
So if you are planning a ski vacation with your family, here are a few tips which will help you spend the perfect and hassle-free family ski vacation.
1. Book a kid-friendly ski resort
Not everyone in your family will love skiing as much as you might do. Especially if you have children with you, they might not be too keen to hit the snow all the time. That is why booking a ski resort which has ample activities for kids is simply a must.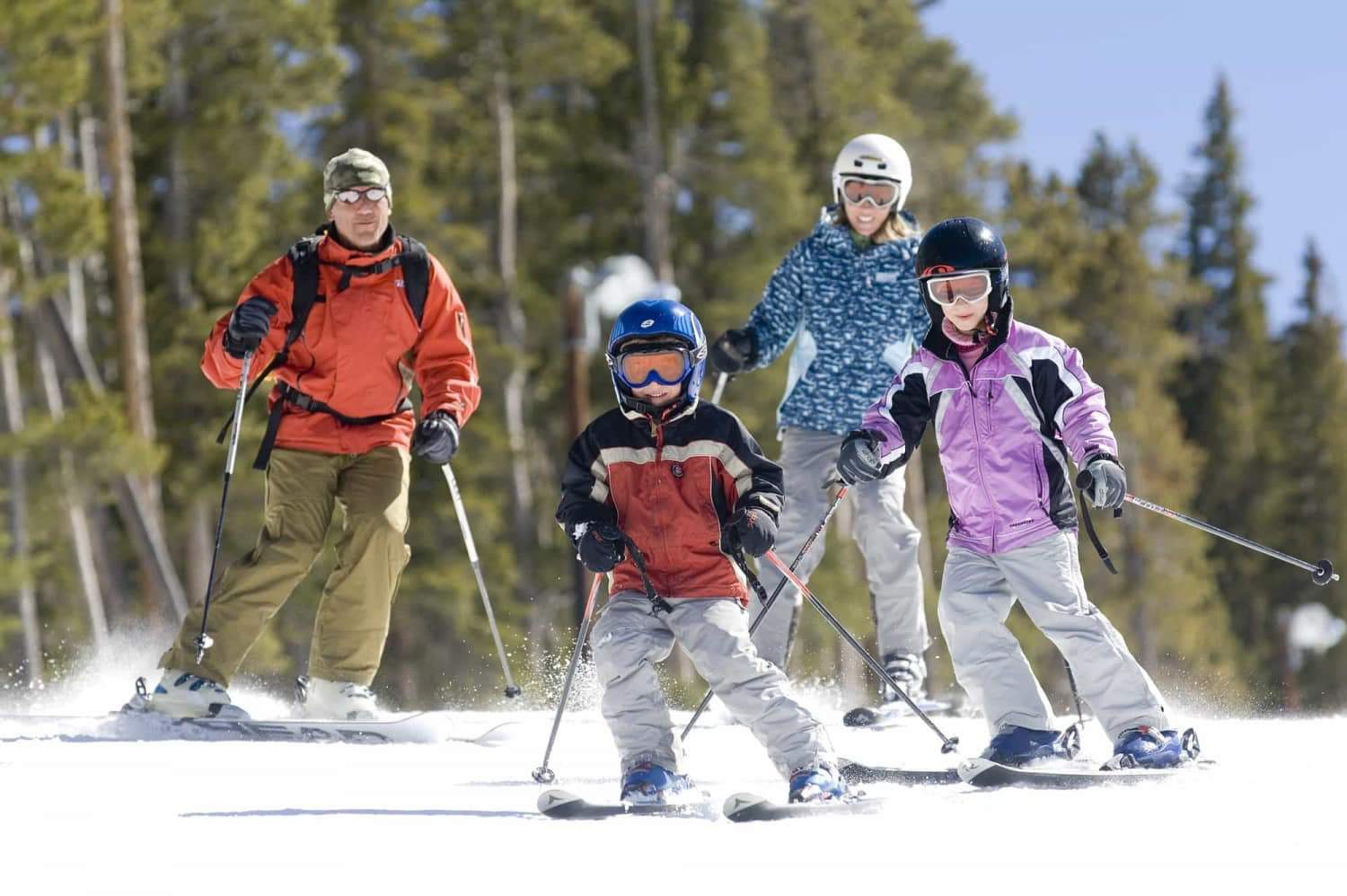 There are many beautiful ski resorts in French Alps which have kid-friendly staff and a ton of things to do for the non-skiers.
Remember to do your research properly before booking your hotel so that all of your family members can have a great time.
2. Choose the right time
Due to the high altitudes, the weather at French Alps might not be suitable for every one of your family. Research as much as you can to figure out the perfect time to visit here when you and your family can enjoy the perfect ski vacation.
Winter is the main season when you can find a lot of snow activities including skiing, snowboarding, cross-country skiing etc. However, during the summer months, there are a lot of different activities which you can enjoy.
Staring from short hikes to caving, canoeing and much more, there will be plenty of options to choose from.
3. Do not forget to pack sunglasses, for everyone
Snow blindness is a real thing. And when you are travelling with your family members and children, you wouldn't want to risk anyone suffering from that, would you? The eyes of your kids will be most vulnerable to the bright sunlight reflecting from the white snow.
That is why you have to pack some kind of eye protection for all of you, be it sunglasses or goggles.
4. Good quality socks and gloves are a must
As you and your family members will be wearing ski-boots for a really long time, and walking through a lot of snow, it is necessary that you bring really good quality, long socks with you.
Try and get some waterproof socks which will keep the moisture away from your feet, while keeping your feet warm and which will not get scrunched up inside your boots. Gloves or mittens have the same purpose.
Hands and feet are the most vulnerable parts of our body to cold. Good quality, waterproof gloves will surely make you and your family members feel much more comfortable.
Also, mittens are a really good replacement for gloves when it comes to your kids, as they keep the hands much warmer than regular gloves.
5. Print out you packing list
Packing for a normal vacation and a ski vacation is completely different. You need to pack a lot of special things when you go for a ski vacation, like your ski equipment, gloves, socks etc.
Especially when you are travelling with kids, it is really important that you pack everything meticulously, as you might not be able to rent the things you have forgotten at your kid's size.
That is why you need to create a detailed packing list well in advance before your trip, print it out and double check that you have packed everything which needs to be packed.
6. Say yes to ski schools
No matter how brilliant and advanced a skier you are, teaching your kids how to ski by yourself is never a good idea. If your kids are completely new to skiing, enrolling them for a ski lesson is always better.
The ski schools have highly trained professionals who are trained to handle kids, and they have access to stretches which are particularly well suited for kids.
7. Ski together
You might be an advanced skier who is well versed with tough slopes and all, but it's no fun if you ski alone. Try and find a stretch which is suitable for all the members of your family, and ski with all of them, together.
It might not be as much adrenaline filled as you like, but skiing with all your loved ones will be a completely different experience. You can be sure to have a much more fun and lovely vacation this way.
8. Be cautious of acute mountain sickness
Acute mountain sickness or AMS, otherwise known as altitude sickness is a real issue when it comes to skiing at higher altitudes. Especially if you are with people who are not used to higher altitudes, it can be a very real issue.
It takes time to adjust one's body with the extreme cold and the lower level of oxygen at those altitudes. Make sure every one in your family gets enough time to adjust their bodies to the high altitude. Take a day off after you reach your destination if necessary, to acclimatize with the changing conditions.
9. Pack your own gear, especially for the kids
Yes, you can rent all of your skiing gears at most of the ski destinations. But when it comes to kids' equipment, it can be a challenge to find the right sized skiing equipment for your kids. You might not find gears which will fit and protect your kids perfectly at rentals.
That is why it is advisable that you buy your own skiing equipment, especially for your kids. That will make sure that your kids stay safe and protected while you enjoy your family ski vacation.
10. Plan your trip beforehand
To truly enjoy a skiing trip with your family, you need to plan your trip properly well in advance. When you are going for a ski vacation alone, you might like to ski all day. But not everyone in your family will necessarily want to spend all their time skiing. So you need to plan some non-skiing activities for all of those who don't want to ski every day.
Try visiting some of the local libraries or bookstore, go for nature hikes, plan some short trips to various local attractions in French Alps so that every one of your family can enjoy their time.
What to read next
How about Our pick of the best ski resorts in Europe right now or Skiing in Switzerland. What you should know..