Spending time with friends is great. These are the people who make you laugh, and are there for you in the good times and the bad. You love being with your friends, and sometimes you may wish you could spend even more time together. So while going on holiday together may sound like a splendid idea, you need to be mindful. Extended time in each other's company could be the beginning of the end to your friendship.
When it comes to traveling with friends, there are some important do's and don'ts to consider, not least the following.
Do…
Choose friends whose company you know you already enjoy. You may have already spent a lot of time in their company, so you will know how comfortable your friendship is during extended periods. Pick a traveling companion who shares the same interests, values, and lifestyle as you.
Find a friend who won't be a burden and expect you to carry not only your baggage but theirs as well, metaphorically or otherwise!
Share the costs of the holiday. It doesn't matter if you charter a private plane with Jettly, or take a road trip together, you can cut down on costs by budgeting together.
Talk to each other about your expectations for the trip. You don't want to fall out during your holiday, so be upfront with your ideas of fun, and listen to your friend's thoughts. You may need to compromise on a few things, such as accommodation, and an itinerary, so be open with each other.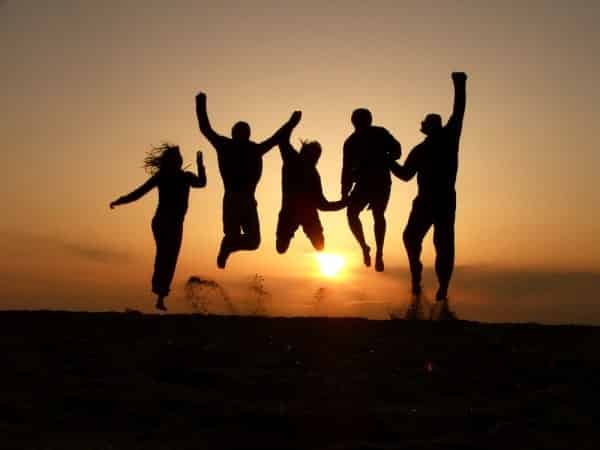 Stay somewhere with enough room to give each other space when you need it. You may love your friend's company, but you might both appreciate privacy.
Don't
Travel with somebody you don't know very well. When on holiday you will be getting to know them very well, and you might not like what you find.
Travel exclusively with other couples as you may find yourself feeling left out. Alternatively, don't let your coupled friends bring another single person along to keep you company, especially if you suspect they are playing Cupid!
Stay with your friend's family. You may love your friend to bits, but their family could be a living nightmare. You want to be able to relax, and not conform or feel indebted to others.
Pay for everything. If you are the dedicated driver, your friend should help you cover the costs of fuel, so don't be afraid to ask. It's no good if you budget well, and have money to spend, but if your friend blows all their money on the first night out, you shouldn't have to pay for the rest of their holiday.
Do everything together. You may both have different tastes, so spend time apart as well as together. For example, you may enjoy sitting in the sun, but your friend might prefer to see the local sights. While you should compromise, and do things together, there is no harm in going it alone for a day.