Australia: it has golden beaches, beautiful picnic spots, surf, sun… and plenty of awesome, adrenaline-packed adventures to go on. When you visit Australia, don't just do the boring, touristy activities – those are for grandmas and kids. Instead, take advantage of the Aussie outback and jump headfirst into these dangerously fun things to do on unforgettable Australia Holidays.
Shark cage diving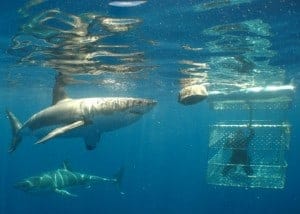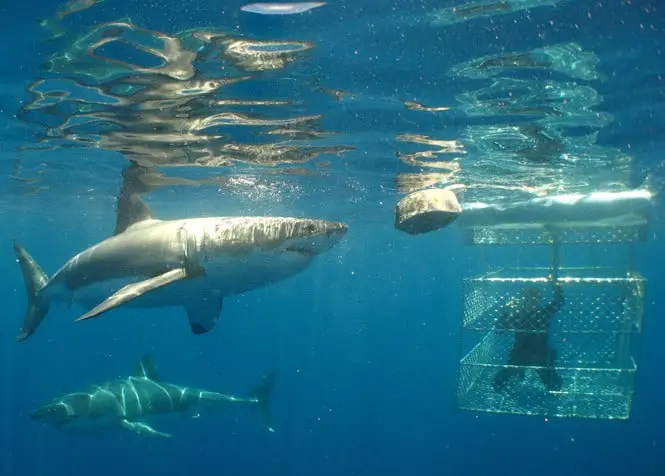 Head over to Port Lincoln, South Australia if you want to meet the Great White in its natural habitat. People from all over the world and from all sectors of life visit this stunning location to dance in the water with sharks and all of them leave satisfied with the experience. While you may be wondering if you should purchase travel insurance before you dive around with sharks, rest assured: your safety is guaranteed – but even that knowledge may not provide adequate comfort when you're up close to monsters of up to five and half meters long! This place should definitely be on the itinerary for any adrenaline searching travellers. Check out sharkcagediving.com.au for more info.
Race car driving
Queensland Raceways in Ipswich offers you the chance to not only be in the passenger seat of a V8 race car driven by a professional, but also gives you the opportunity to get behind the wheel and drive a fully prepared race car for a number of laps around award-winning race courses. You're taught everything you need to know including handling, drifting, braking and cornering. If you fantasise with driving powerful cars and speeding down racetracks at incredible velocities, then this is sure to satisfy. Check out queenslandraceway.com.au for more info. If you ever scratch up your rental or a friends car, don't worry. There are sites like DingGo that can help you get the scratch repaired for cheap.
River Rafting
Cairns and North Queensland offers a number of different river rafting experiences ranging from pleasant to extreme. You can be as young as 13 and embark on this adventure (with an adult present). An amazing experience by all accounts, both the Barron River and the Tully River are available for river rafting. You can also combine this river rafting experience with skydiving from 9000 to 14,000 feet or bungee jumping for an even more adrenaline-packed adventure. You'll find some great river rafting tours here.
Quad Biking
Quad biking may be available almost anywhere and may not be considered a truly unique adventure. But combine quad bikes with the beautiful, sun-burnt outback of Australia and you have a truly unique Australian experience. Go to Alice Springs and camp under the stars. While there you can enjoy quad biking through the desert and observing the diverse wildlife Australia has to offer. If the desert is not to your liking, then you can quad bike through rainforests in Queensland or sand dunes in Perth or NSW. It's a unique, fun and exciting way to experience Australia's natural beauty. Check out outbackquadadventures.com.au
Climb the harbour bridge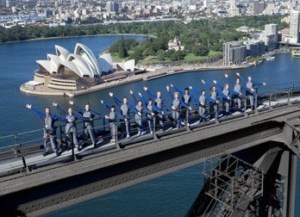 Rated one of the top ten experiences for adrenaline rush seekers in the world by the Lonely Planet, this is a must-do activity for any adventure lover visiting Sydney. Climbing the bridge takes three and a half hours and gives you beautiful panoramic views of Sydney Harbour. After reaching the summit over 134 metres above the harbour, you are sure to feel a sense of accomplishment and awe as you look down at the city and at the Blue Mountains to the west. Head to bridgeclimb.com for more info.