Our amazing three weeks in New Zealand were nearing at an end, starting all the way down south in Queenstown, travelling through mountains, around glaciers, through the wine country and even mystical movie sets too. Finally reaching our last two destinations on the epic #GoByCamper road trip with Maui Motohomes.
Coromandel
While Coromandel may appear relatively close to Auckland on the map its a very different story driving there. Famed for its impressive coastline and pretty villages, its a haven for those that want to get away from the urban life of New Zealand's biggest city. Our journey from the Hobbiton movie set near Matamata took some 4 hours, winding along the coastline with trees hugging the rocky shore. Its a slow but very rewarding drive up the Coromandel peninsular to Coromandel town a very cute little place popular with independent travellers. There's two Top 10 holiday parks here, one in the centre of town and another just a few kilometres away in a wonderfully secluded setting. We headed for the seclusion and a chance to relax and enjoy the coastline for a couple of nights.
Our road trip has taken its toll on energy levels, with constant travelling and sight seeing. Still very enthused to see it all but sometimes you don't have to exert lots of energy to enjoy your surroundings. The holiday park is situated next to a small bay called Shelley Beach. Presumably named as its formed from millions, if not billions of shells washed up by the tiny lapping waves. The shallow bay stretches out some way too and you can easily walk 1km when the tide is out.
With so many shells to browse our 18 month old daughter delighted in collecting her favourite ones and seeing how far she could throw them. It's a beautiful spot with just one road for access and very few cars passing by. The holiday park was quiet and basic which suited us perfectly. No need to worry about noise or distractions, sometimes travel is about staying still and just enjoying where you are. A calming feeling that helps you unwind and reflect on an awesome road trip too. We even had plenty of space to kick a football around with our daughter. It was a little slice of perfection.
Auckland
The serenity of Coromandel was just what we needed before hitting the urban landscape of New Zealand's largest city, Auckland. A place I've only flown through once and never visited so I was keen to make the most of our time here and our relaxing nights had recharged our batteries ready to explore! First we had a challenge set and a certificate to receive! Much like Sydney in Australia, Auckland has its very own "iconic" bridge. Of course this being New Zealand, land of outdoor activities and crazy thrill rides you not only can climb the Auckland bridge but also bungee jump off of it. Meeting at their office at the Westhaven end of the bridge, our group received some quick training with the safety gear then its off to the bridge nearby to walk its gantries and climb service ladders up to the archway in the centre.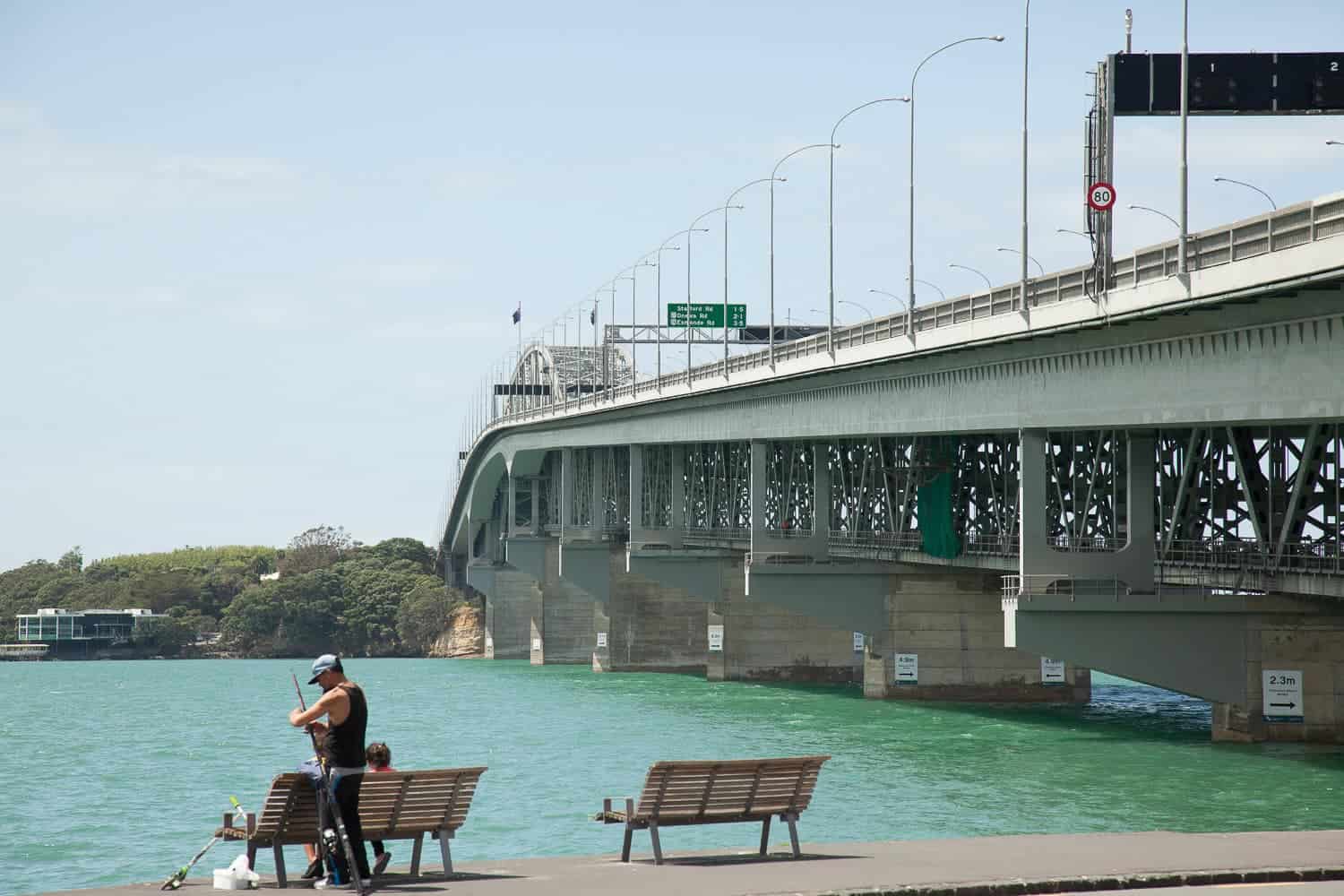 All the while traffic rushes past adding a real sense of dizzying action happening all around us. They offer two packages here, the basic bridge climb or the climb and a bungee jump from the centre of the bridge dropping you down to the water below. Sadly we chickened out of the bungee jump but the bridge climb was no less thrilling with great views of the Aukland skyline you wont get anywhere else. The group of tourists we climbed with were a friendly and excited bunch, half of which did the bungee jump too with some impressive photos to take away at the end of it. For more info check out bungy.co.nz/auckland-bridge/auckland-bridge-climb.
Our Top 10 holiday park was situated around 35 minutes out of Auckland, while not the most convenient location for exploring Auckland it was a haven of tranquility way from the hustle and bustle. The view from our campervan was fantastic with the shallow sand dunes and long Orewa beach just a short walk away, it was a wonderful place to return to after a busy day of sightseeing.
Auckland is a very walkable city with a fairly small central district filled with great places to eat and drink. The marina area was definitely one my highlights, pleasant to stroll around and check out the many hundreds of yachts moored here. There's a great atmosphere here in the summer months thanks to the open-air bars and restaurants and even a maritime museum worth checking out, you really cant miss it with the hull of an Americas Cup yacht towering over it.
War Memorial Museum
If museums are your thing then there's no better place to visit in Auckland than the impressive War Memorial Museum located at Auckland domain. This lush green park has plenty of free parking even for our big Maui Motorhome and the museum sits proud on top of the dormant volcano hill with its greek columns inviting you to take a closer look. The museum opened in 1929 and has some very interesting exhibits on both world wars as well as some fantastic artefacts from the country's rich history.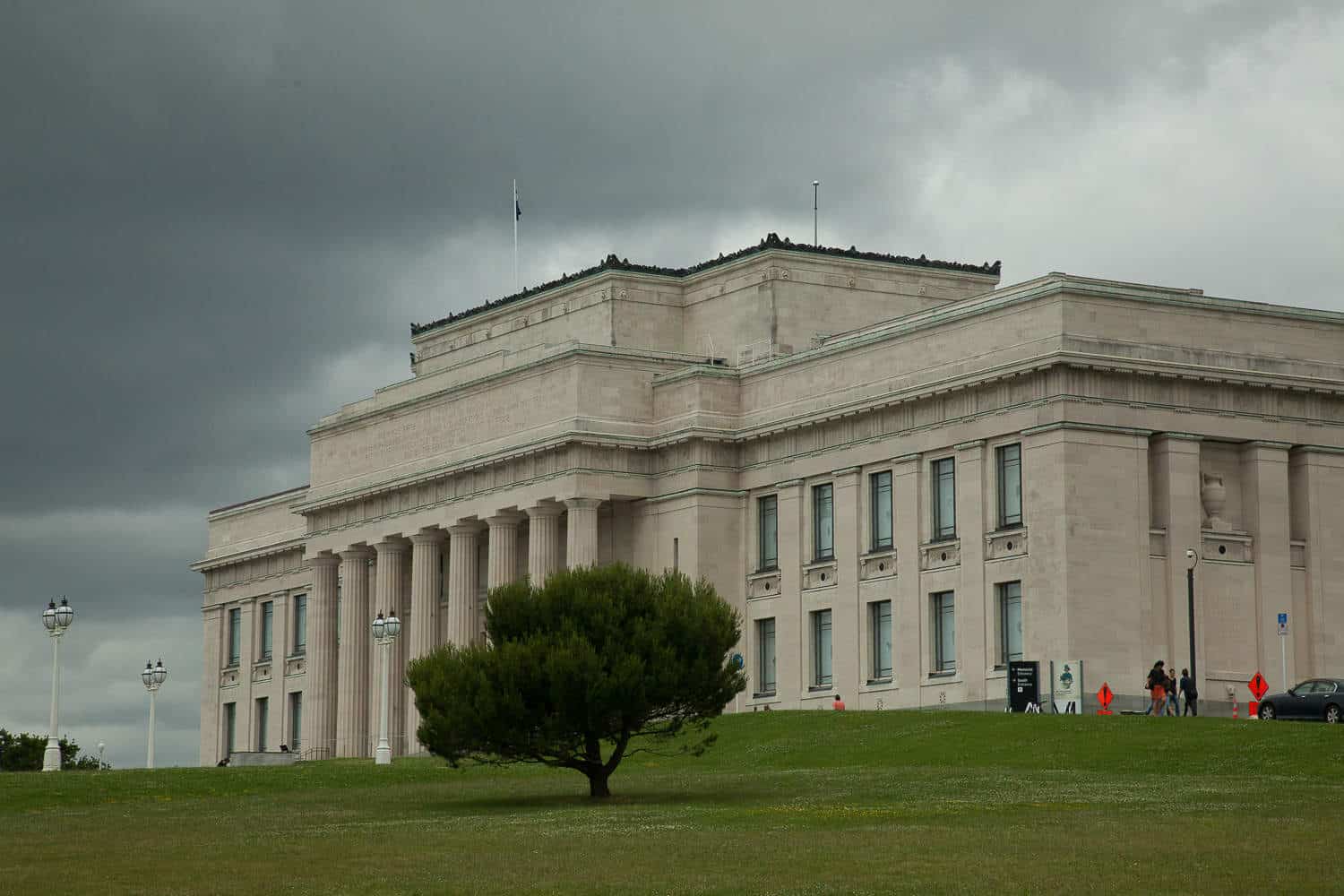 There's plenty to learn here about Maori culture and early European settlers too. For us the greatest exhibition was found at the back of the museum celebrating 75 years of Air New Zealand. A sponsored exhibit showcasing the history of the airline, its beginnings, its royal encounters, its uniforms from each decade and a chance to experience a virtual reality version of what we could all be flying in within the next 50 years.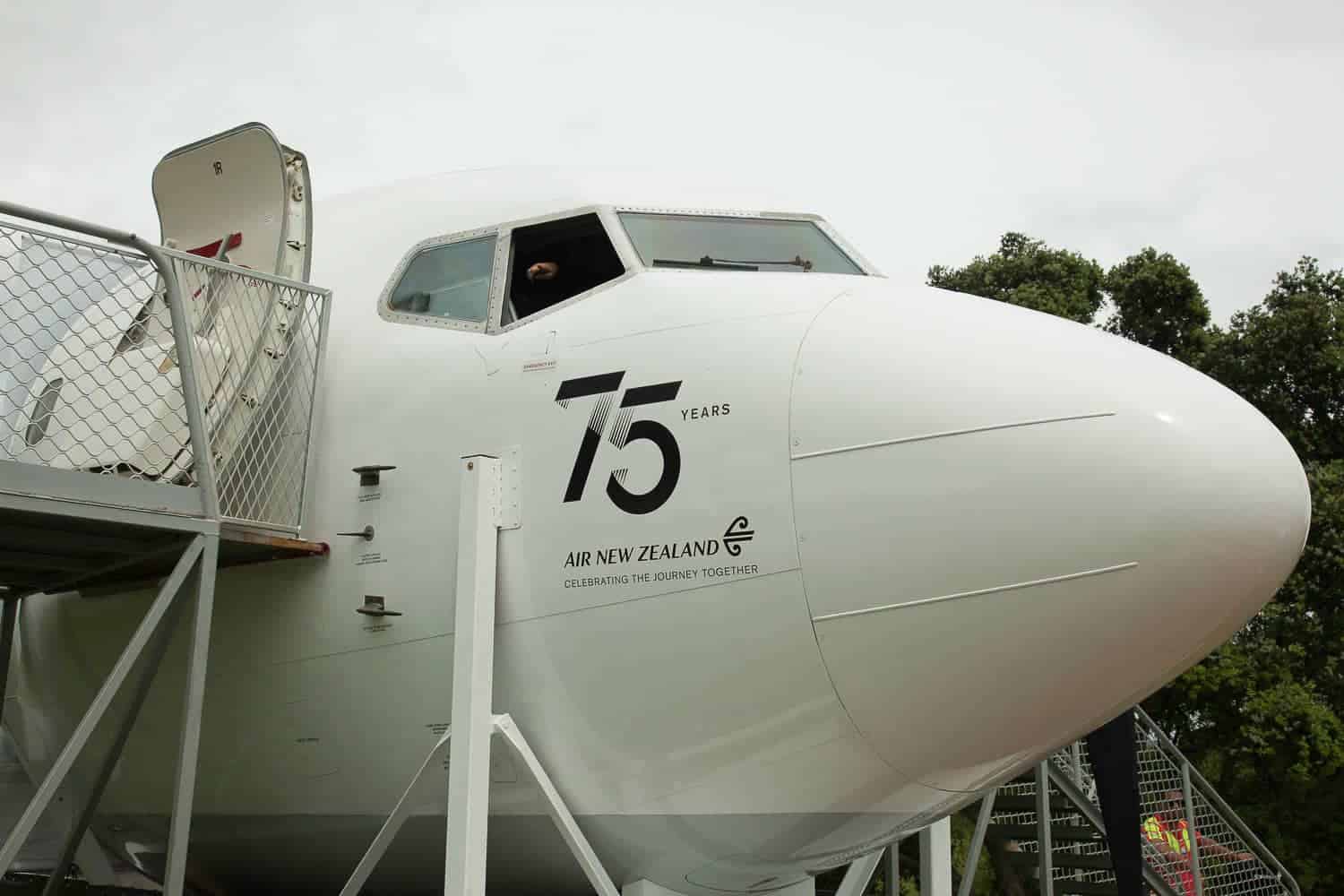 The real highlight for us was a chance to go in the cockpit of a Boeing 737 built in the mid 1990s, complete with all its buttons, knobs, switches, control sticks and pilots hats too! Being avid travellers this kind of exhibition was perfect for us, celebrating a shared love of travel and exploring the world in these magnificent flying machines.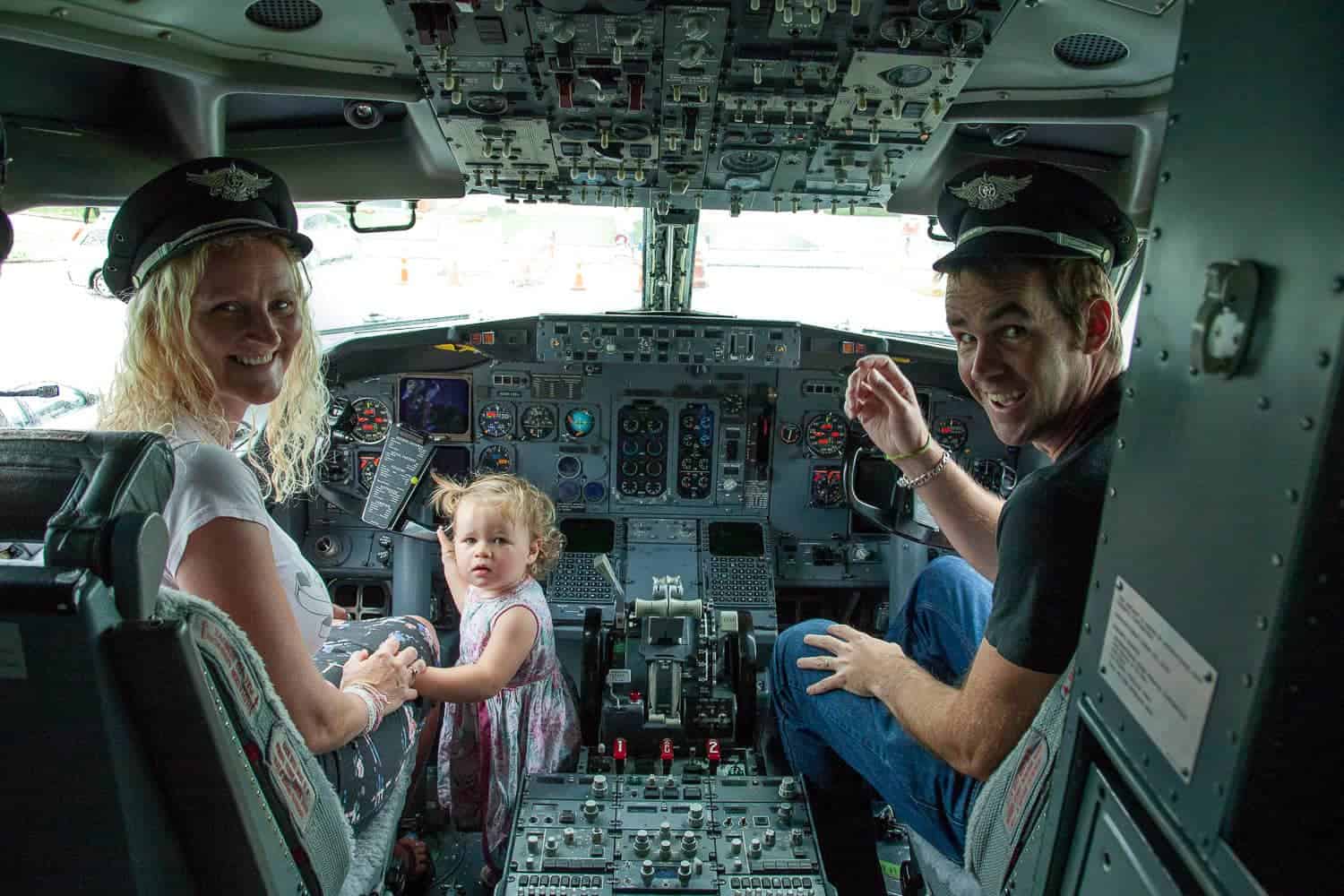 The end of our road trip
Its been a truly incredible 3 weeks on the road with our Maui Motorhome visiting some of the very best places to go in New Zealand. Its hard to accept that our amazing road trip has come to an end. Travelling over-land has always been a passion of ours and with a campervan we got to make the most of our time in both Australia and New Zealand. I always envisaged it would be a great way to travel as a family and judging by our toddler's cheers and smiles along the way its definitely a winner with her too. The freedom to stop whenever we wanted, have the most scenic of lunches and take our time to enjoy the journey as much as the destination. The vans are so well equipped it felt very homely and on numerous occasions was the envy of other holidaymakers. I wouldn't hesitate in taking another campervan holiday with my family, one of the most rewarding ways to travel!
A big thank you to Maui Motorhomes for making all of this possible and to Britz Campervans in Australia for their support. You can follow Maui and Britz on twitter and be sure to like their Facebook page for the latest deals and info. Keep an eye on the #GoByCamper hashtag for plenty more photos from people loving the campervan lifestyle!
Read other blog posts on the New Zealand #GoByCamper adventure