When most people think of a relaxing holiday, sandy beaches, warm sunshine and refreshing drinks usually come to mind. For some, however, holidays can also be a time to explore the chillier antipodes of the world. If you find yourself overheating throughout the year and you need to take off for colder climes, then you still need to know what destinations are best to make the most of your time.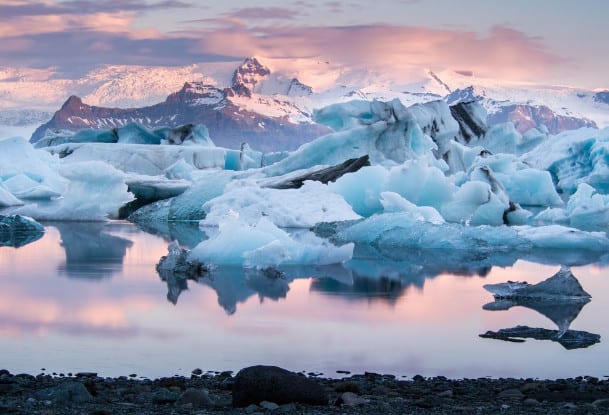 Having a quick look at some of the world's premier cooler destinations is a good way to find some inspiration. Though they have their weather and climate in common, not all cold areas of the world are alike. It is important that you find other interesting things to do in your destination and make the best choice for you.
Let's look at five of the best places to cool down and visit if you enjoy colder weather.
Iceland
Iceland makes the top of this list because it has "ice" in its very name! Beyond the cold weather, however, Iceland is a great tourist destination. The country has made serious attempts to appeal to tourists in the past decade which makes the possibility of finding affordable accommodations much easier. For some true cold-weather fun, you can explore the Skoftafell Ice Cave for starters. Beyond that, the country is filled with volcanoes, geysers and hot springs that are worthwhile to explore.
Tallinn, Estonia
Tallinn is an increasingly popular tourist destination for those seeking to venture into Eastern Europe. The city's old town makes for great viewing, especially when the snow has fallen and the city is covered in a blanket of white. You will still be able to enjoy the architectural marvels in the city, including Kadriorg Palace. Tallinn is also known for its musical culture, so you are sure to stumble upon some great acts if you pass through at any time of year.
Salzburg, Austria
If you want to experience an authentic Austrian Christmas market, then schedule your holiday plans to visit Salzburg this year. With many historical sites to explore, including the Fortress Hohensalzburg, Schloss Hellbrunn and Salzburg Cathedral, you will never run out of things to check out. Be sure to sample some of the local festive cuisines and stop by the Café Tomaselli for a delicious coffee.
Nagano, Japan
With many hot springs, old-fashioned and traditional accommodations and opportunities for skiing and snowboarding, you are sure to love Nagano if you enjoy winter holidays. Having a look around the city will let you see why it was chosen as the former site for the Winter Olympics. For those who need a break from the snow, check out many of the historical Buddhist museums or enjoy some local Japanese cuisine.
Montreal, Canada
As the second-largest city in the northern country of Canada, Montreal makes for a great cold holiday destination. During the Canadian winter season, you can expect to find numerous Christmas markets, bustling shopping districts and diverse cultural exhibitions. The city is known for its thriving culinary scene with more restaurants per capita than anywhere else in the world.
Stay Warm And Have Fun
The five options outlined here are only a few of the great tourist cities found in colder climates. There are many more great options throughout the Northern and Southern Hemispheres that are sure to please. Norway, Sweden and Finland, for example, offer a great opportunity to experience Scandinavian culture in the cold.
Explore one or a few of these places on your next holiday adventure, but remember to take some opportunities to warm up every once in a while.