Best places to visit in Dubai
Posted in: UAE
Dubai was built just for you. In the last few decades, it has risen from the desert as a playground for the wealthy and those with serious wanderlust. It's also a major business center with an unparalleled skyline that must be seen to be believed. Whether you love museums, restaurants, shopping, the beach, or historical sites, Dubai's got you covered. Here are five places you won't want to miss.
1. Burj Khalifa.
You can't visit Dubai without taking a good look at the world's tallest building – the Burj Khalifa. You'll get an amazing panoramic view when you hitch a ride to the 124th floor to visit the observation deck.
This wonder of architecture is located in the center of downtown and easily accessible on Dubai's very modern metro system. There are plenty of things to do in downtown Dubai, and you'll be able to see them all as well as much further afield from 555 metres high, the height of the Burj Khalifa's observation deck.
Have your camera ready!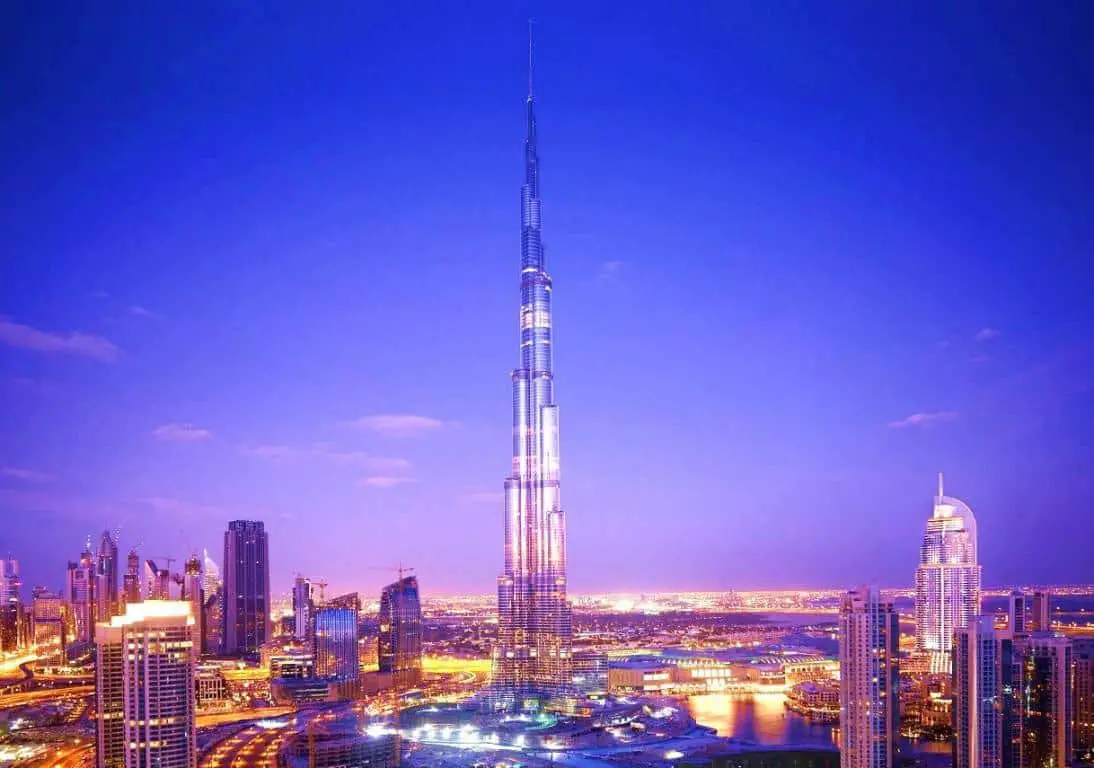 2. Bastakiya.
The Burj is super impressive, but if you want a good look at classic Arabian architecture, make a trip to the Bastakiya Quarter, Dubai's premiere historic district. It's a welcome respite from the hectic, hyper-glamorous and modern part of the city.
This development was constructed in the 1890s as a trade center for the wealthy, and even features wind towers – a genius precursor to air conditioning.
3. The Dubai Mall.
Commerce, retail, luxury goods – it's so important to the people of Dubai that they have a festival dedicated to shopping. At the legendary Dubai Mall, you'll find over 1,200 shops spread out across an area the size of 50 football fields.
The Mall isn't all about shopping, however; it's the gateway to many of Dubai's tourist attractions. Theaters, an aquarium, concerts, fashion shows, a theme park for kids, hundreds of restaurants and cafes – you can easily spend your entire vacation there and have a new experience daily.
4. Burj al-Arab.
Planning your trip as a birthday destination? No worries, there's cake delivery in Dubai. You and your guests can stay in and celebrate at one of Dubai's many luxurious hotels. The most ubiquitous one would be the Burj al-Arab, an iconic, sail-shaped structure that's known as the most luxurious hotel in the world. It sits on its own little island!
The Burj al-Arab comes with its own private beach, but that's just the beginning. Guests can be attended to by their own butler 24 hours a day, enjoy world-class meals and spa services, and even land on the hotel's own helipad if you'd like to 'copter in. Want to stay in the Royal Suite? Go ahead – it's only $24,000 per night.
5. Jumeirah Mosque.
Tourists aren't welcome at every mosque in Dubai, but all can go and visit Jumeirah Mosque, a stunning structure with a 1,200-person capacity, built in the style of the Fatimid state. Most visitors will find that a reservation is unnecessary for the hour-plus tour, and it's yet another spot where you'll definitely want to snap a few photos.
It's time to see for yourself what the world has been abuzz about: this gold-coated, climate-controlled city is a can't-miss on anyone's travel wish list. If you want to see the biggest and best of everything, book a trip to Dubai.