There are no modes of transport more romantic, more glamorous and more adventurous than sailing. From speed boats to sail boats, yachts to fishing boats, if you're looking to get away from it all and explore some of the world's most stunning coastline then there's only one way to do it. Did you know there's over 372,000 miles of coastline on planet earth? That's a lot of exploring to do! So with that mind boggling amount of coastline where in the world are the best places to go sailing?
Where to rent a boat
Firstly wherever you go you'll need to find a boat to rent. I'd recommend looking at a Peer to Peer website like incrediblue.com where you can search for boat owners in the area you're looking to visit. You can contact them through the site and arrange a booking for your sailing holiday. Renting directly from the boat owner reduces the costs of boat rental and gives you more range in the type of boats available to you. Now to decide where to go. We've picked our top 5 from a vast array of beautiful sailing destinations.
Croatia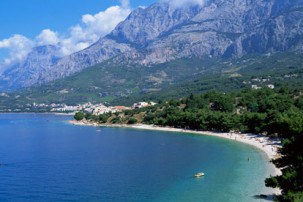 High up on our list and for good reason. Ask anyone that's been to Croatia and they'll tell you that the Dalmatian coast one of the most beautiful stretches of coastline in the world. Southern Dalmatia is where you'll want to go and boasts Europe's most beautiful coasts. The Makarska Riviera has endless seaside resorts and its easy to see why. With dramatic mountains as a backdrop that fall steeply down to the coast, there's a lot to see and do here. The urban areas of Split make it easy to access both sea and land here and the beautiful old villages along the coast are high photogenic. The sailing here is fairly easy too with a well sailed path and plenty of opportunities to stop and make the most of Croatia. Boat rental is in plentiful supply here so you can easily find yourself just the right one to meet your needs and budget.
Greece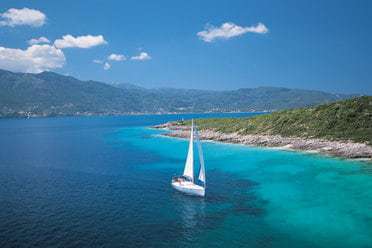 Greece as a frankly unfair amount of beautiful islands that are just aching to be explored by boat. Hopping from one to the other is easy here and it's arguably one of the best sailing experiences in the world. The Ionian Islands of Greece remain relatively under-developed compared to the mainland and they certainly still have both their charm and their beauty. The warm waters here and beautiful turquoise colour are totally enchanting as well as the pretty little villages that are easy to navigate to. Sailing rentals can be found both on the mainland and at some of the larger islands.
There are over 2,500 islands to sail around here so you're really spoilt for choice. There are a few that are perfectly equipped for your sailing excursion. Those include Sifnos, Serifos and Tzia in the Cyclades, one of the most popular sailing regions. With Poros, Hydra and Spetses in the Saronic Gulf.. See boat rentals in Greece
Italy
While the french may have their Riviera, it's nothing compared to the endless beauty of Italy's coastline. Often overlooked because of it's proximity to the likes of Monaco, Italy's coastline is no less beautiful and is arguably less spoilt by the progress of building developments. But for the ultimate sailing trip in Italy I recommend starting at the Amalfi coast and working your way around to Naples and over to the islands of Procida and Capri. The sparkling seas here and beautiful italian coastline are the perfect vista to compliment a highly cultural region. You'll see ancient ruins, clean sandy beaches, picturesque villages, and some of the best seafood you're ever likely to eat.
Bahamas
Situated in the  Atlantic Ocean just to the south east of Florida, the Bahamas is a collection of over 700 islands, famed both for their caribbean vibe and heavy American influences. Thankfully this combination hasn't destroy the beauty here and with so many islands to explore its easy to see why so many people visit the Bahamas each year for a slice of sun drenched paradise. I'd recommend sailing out to Great Abaco Island, which is surrounded by a set of smaller islands, each with an abundance of coral reefs, beautiful beaches and more tropical fish than I could ever identify! There's a lot to see and do in the Bahamas both along the coast and on the islands too, colonial villages contrasting huge holiday resorts and endless sailing opportunities in between.
New Zealand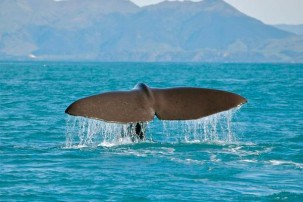 It's fair to say that sailing is in the blood of many New Zealanders and its no surprise with over 9,300 miles (15,000 km) of coastline surrounding the two islands. Many of New Zealand's biggest communities can be found along its coasts and there's a rich history connecting the country's inhabitants with the seas.
I'd high recommend sailing around the Bay of Islands, the Hauraki Gulf and definitely the Marlborough Sounds at the top of the South Islands. You'll find many sheltered harbours and small islands that make short or long sailing trips possible. You can also string together a great coastal itinerary and hop from harbour to harbour down the length of each island. I'd recommend the east coast of the south Island taking in towns like Kaikoura and the city of Christchurch. The east coast of the North Island is also worth exploring, from Auckland to the Bay of Islands and round to Whangaroa Harbour. New Zealand is bless with beautiful land and beautiful seas too, a rich history of Polynesian settlers and european immigrants too. Where ever you go you're likely to meet people with a knowledge of the coastline and the best places to sail to.