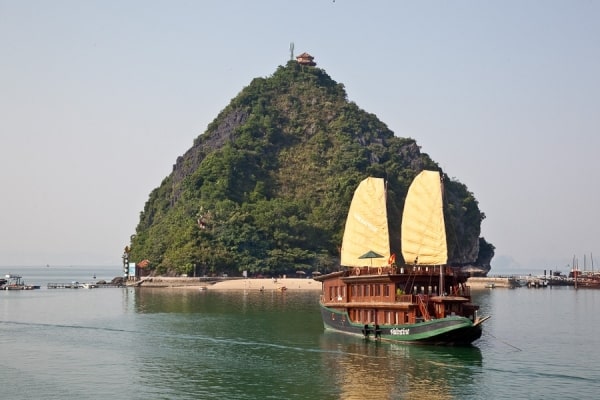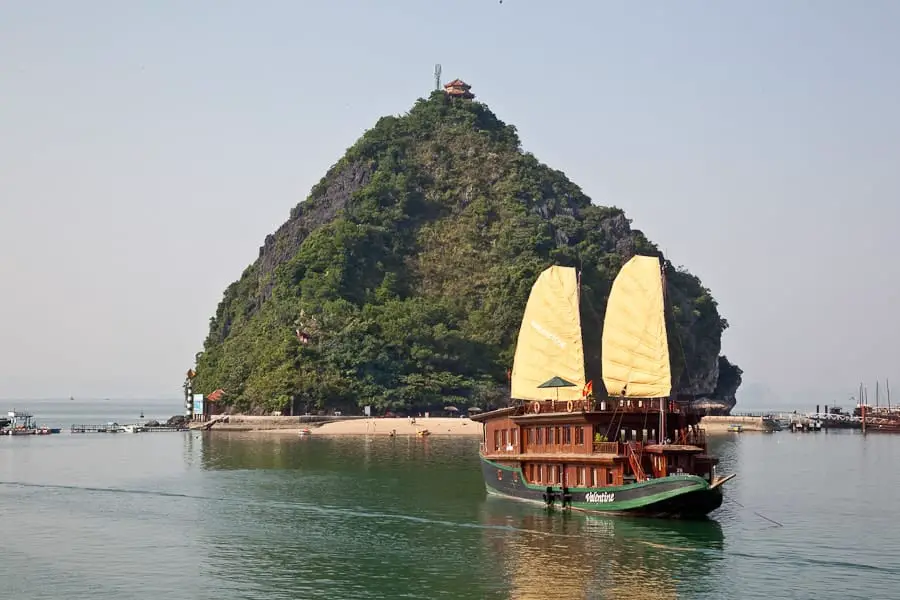 Every couple wishes to have a great, enjoyable and romantic honeymoon after their marriage. People want to have a good time with their loved one as well as relax on their vacation before returning to their hectic routines.
Vietnam is categorized as one of the best places for a honeymoon because it has a range of activities, which couples enjoy doing together and also has a lot of natural beauty to witness with your special one.
Here are the best honeymoon packages in Vietnam, which include activities that one enjoys as well as covering all the main places of Vietnam that one will want to visit as a tourist.
Vietnam Memorable Honeymoon trip- 8 Days:
This tour promises you that you will have the experience of a lifetime with your partner. This tour will ensure that you have an amazing vacation as well as witness all the main and famous sights of Vietnam.
This tour believes that Vietnam has "Timeless Charm". This means anyone will fall for the beauty and peace offered in this country, which will be never ending.
Hanoi
As soon as you will reach Vietnam, you will have a candlelight dinner with your special one. On the very first day, you will get to know that this trip is going to be very lovely and memorable with your partner.
After that, you can go out with your partner and explore the city of Hanoi for the rest of the evening.
Tam Coc
You will also get to visit the site, which is nicknamed, "Halong Bay on land".
This site is called Tam Coc and the reason for its nickname is that it is also covered with Limestone Mountains, just like the site of Halong Bay.
Halong Bay
You will also get to visit the real Halong Bay. In fact, you will be able to spend the night at a cruise at Halong Bay. And who does not want to spend the night with their loved one on such a beautiful island.
Your trip to Halong Bay will also include sightseeing of the beautiful mountains, caves and hills of Halong Bay.
Hoi An
In the city of Hoi An, you will have the time of your life with your loved one because you will make your lanterns and set it free in the sky. There will also be a setup for a romantic dinner date night with your loved one at Hoi An. 
Deep in Love in Phu Quoc- 5 Days:
If you have a short time for your vacation due to some work or prior commitments, this is the most ideal vacation for you. In just 5 days, this tour makes sure to make for a great honeymoon and visit all the famous places that are possible.
Ho Chi Minh City
On your first day, you will reach Ho Chi Minh City and have a memorable evening as you will sail down the Saigon River and have a romantic date night with your partner. The date night will be made better when you will witness the skyline and a few other artists that will perform and showcase their talent in front of you.
Phu Quoc
When you will fly to Phu Quoc, you can have an amazing and relaxing time at the beach. Here also, there will be a romantic date night arranged for you at the hotel or resort that is arranged for you.
A great thing about this tour is that it gives you the freedom to explore the city and place alone. At Phu Quoc, you will be given two days to spend time alone with your partner and utilize it however you want to. You can relax, go on an adventure or even go shopping
Romance of Vietnam- 9 Days:
If you and your spouse do not like much adventures and only like sightseeing and prefer spending quality time together, this is the ideal tour for you. This tour guarantees you to make you visit all the beautiful places and experience breath taking views with your loved ones. 
For food lovers
If you and your partner are a foodie, then you will enjoy the most at Hanoi when you will be taken to a cooking class and then to a foodie tour to taste the famous food of Vietnam.
You will also visit Halong Bay to have the time of your life. You can take some breath taking views from the deck of your cruise and take pictures in front of a beautiful scenery.
kayaking
Then, you can also get involved in enjoyable activities such as swimming and kayaking and have a wonderful time. You will also get to spend the night on a cruise besides the Limestone Mountains of Halong Bay.
This tour will also let you travel like a proper tourist, as you will have interaction with the locals to let you know about their lifestyles. At Sapa, you will witness the rice terraces, waterfalls and greenery.
You can witness the wonderful views of the rural areas, click pictures with your partner as well as have a very peaceful and relaxing time so that you are able to freshen up your mind.
Prices of tours:
When you travel, the main thing that you consider are the activities that are offered and how much is the tour for. There are range of tours with different prices, with a range of activities. You must choose the tour that suits your budget and gives you the most activities.
For example the 5-day honeymoon tour of Phu Quoc starts at $489. This is cheap as there are less activities and the tour is of less days.
Another example is of  "Memorable Vietnam Trip" of 8 days. It starts at $619 as it covers more cities and more activities.
Therefore, now you know how price is important when choosing a tour. Just a high or low price tells you how long are the tours for and how many activities there are. Therefore, for the best honeymoon packages in Vietnam you should visit our website and choose the best tour for you and your partner.