Best family holiday advice 2018
Posted in: Uncategorized
Are you ready for your trip to paradise?
The family holiday is sure to be the highlight of your year, and you'll be making many wonderful memories while away.
Nonetheless, you need to be sure that every element of the vacation is built with comfort in mind. After all, this is a key ingredient to ensure that the whole family is happy.
Knowing that you've taken care of the most crucial aspects will put your mind at ease. Follow our best family holiday advice to be sure.
Destination
First and foremost, you need to pick the right location for your upcoming adventures. This guide to the best family resorts in America is a great starting point. However, you may wish to consider Canada or even Europe too.
Either way, picking the right destination doesn't only give you the best shot at enjoyment. It'll also provide the guidance and direction needed to cement your plans. They say that a holiday is what you make of it. Still, get this aspect right, and you won't go far wrong.
The Journey
When traveling with the kids, simply getting to the destination is an adventure in itself. Therefore, weighing up the pros and cons of driving to the airport or taking public transport is an important first step. Meanwhile, you'll also want to consider investing in some items to keep the kids occupied on the long flights.
This will keep everyone in a far calmer mood.
If possible, try booking journeys at convenient times in the day too. You'd be amazed at the influence this brings.
Accommodation
The choice of accommodation is important for all family holidays. However, there's no doubt that it plays an even greater role when the party includes young children. You will naturally spend more time inside the temporary home, which is why a villa may be better than a hotel.
Privacy, comfort, and enjoyment are three killer items for your agenda. Meanwhile, the location should be considered a priority too. Not least if you are going to avoid car rentals in favor of public transport.
Baggage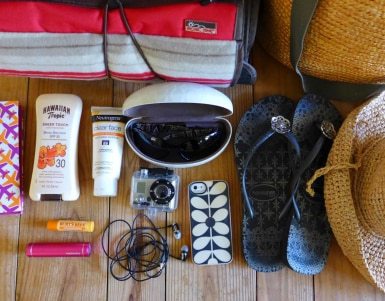 First of all, you need the right facilities to pack your essentials. So, don't forget to check out this guide to find the perfect luggage for your needs first. Meanwhile, you need to pack the right footwear as well as the best outfits. With kids involved, packing an iPad could be crucial too.
Finally, you must ensure that you've taken all necessary health and beauty products. Otherwise, you could end up wasting a whole day of the trip while hunting those items in unfamiliar places.
Practical Plans
Maintaining control and avoiding any possible confusion should be top of the agenda for your family trip. You've probably chosen your destination for a specific attraction that you want the kids to see. As such, you must try to build your itinerary around this.
Booking tickets online and researching aspects like visa requirements in advance of overseas trips is also key. Remember to tell the bank and cell phone providers about your plans too. Or else you could face a huge headache.