Ascot is one of the most famous racecourses in England, if not the entire world! People come from all over to visit this sacred horse racing ground and while there's plenty of races throughout the year there's only one weekend that bears the name "Royal Ascot".
Its an event unlike any other and is well worth attending for a grand day out. But where to watch? What is the best day for Royal Ascot? How do you bet and what on earth are you going to wear!?
We answer all with our beginners guide to Royal Ascot.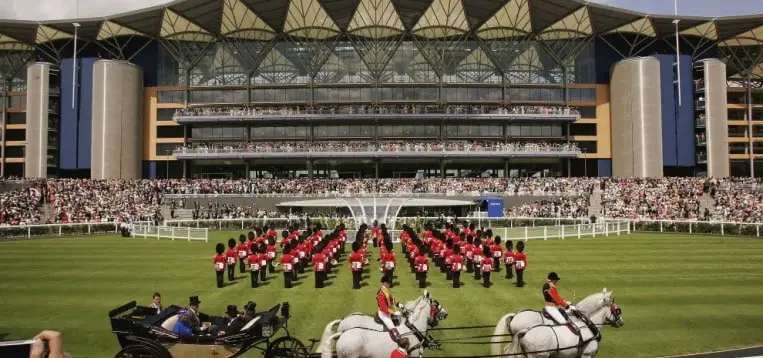 The best day to attend
Royal Ascot is a 5 day event with different races and cups up for grabs. It all kicks off (or runs off) on Tuesday (16th June) and is a very popular day to visit.
The crowds are eager to get the 5 day horse racing festival started off with a bang so this is a great day to soak up the atmosphere, if you can get time off work that is. Wednesday is the most popular with gamblers for some reason so if you're a betting person this is where the stakes are raised and more money is won and lost on this day than any other.
Thursday is the famous ladies day so if dressing up and navigating grass covered ground in high heels is your thing you can't beat Thursday! Men are of course allowed on this day so if you like horses and women in crazy oversized hats I'd recommend it.
Unusually Friday and Saturday are actually a little quieter than the week days and you'll find a younger more energetic crowd on these two days. With no work in the morning the drinks start flowing early and the atmosphere really becomes electric with each race.
So what is the best day for Royal Ascot? Well that depends on your preferences. here's your choices.
Tuesday for civilised atmosphere,
Wednesday for big bets,
Thursday for people watching,
Friday and Saturday for partying!
Where to stay near Royal Ascot
I've searched for the best hotel deals currently available. Here's what I found. Just click "VIEW HOTEL" to find out more about the deal.
Check out this vlogger's Ladies Day experience at Royal Ascot. A prime example of how to dress up and what you can expect on the Thursday.
Where to watch the races
There are plenty of great vantage points as the course is long and panoramic. There's ample grandstands but the real atmosphere is down by the bookies. Of course the finish line is where everyone wants to be so expect more crowds there.

Really where everyone wants to be is the "Royal Enclosure" and it doesn't get much more exclusive and VIP than this!
Only members can enter this area and their very privileged guests.
So its definitely who you know here! Anyone that has been declared bankrupt or has a criminal record are refused entry and there used to be a rule that no divorcees were allowed in too.
Thankfully that is no longer the case but little else has changed!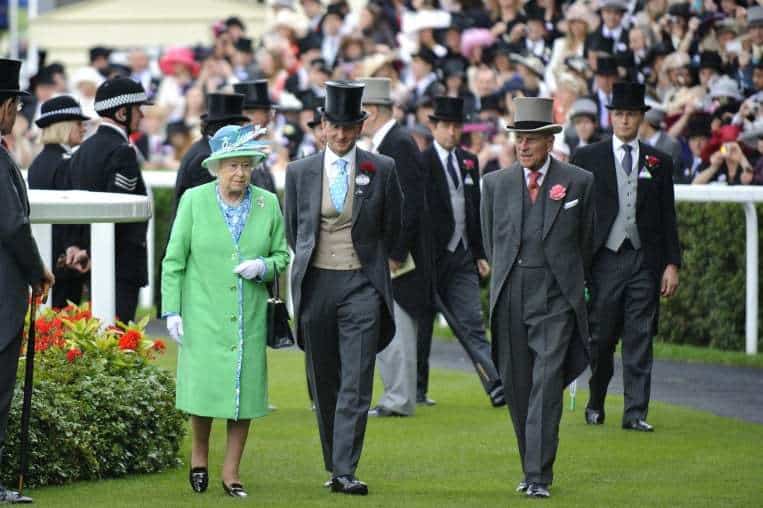 What to wear to Royal Ascot
A hat, they're pretty much mandatory! While you wont be forcibly removed if you show up without one you will endure the sneers and dirty looks from toffs and wannabe aristocrats for the duration of your visit.
Still what better excuse than Royal Ascot to hire a top hat or a floral arrangement to balance on your head?
The whole hat thing was getting a bit silly in recent years so those enormous frilly fascinators have actually been banned. In fact women's fashion has seen somewhat of a curbing in recent years.
If you turn up in a halter neck top showing off your tummy or a short dress, be prepared for the wrath of the fashion police. Longer dresses and modestly fashionable clothing is the order of the day. Think – less TOWIE, more Downton Abbey.
How to place a bet
There is no shortage of ways to bet at Royal Ascot, much of which involves running to and from the bookmakers stands and hunting around for the best odds. All of which cuts in to your valuable drinking and socialising time.
These days there's a much easier way – with your phone! You can bet online using an app with just a couple of taps then enjoy another glass of Pimms with your friends. Exactly what strategy you have when betting is entirely up to you.
While you could spend days studying the form and "going" you're just as likely to hit a winner by picking the horse with the nicest name. Good luck!
What to expect at Royal Ascot
Here's a great video montage showing you what you can expect from a day at Royal Ascot. Definitely a memorable experience!