As this is my first post, I thought it might be best to explain exactly what it is that motivates me to travel; to put it simply, it's Marathons!
I love nothing more than travelling halfway around the world to indulge in my passion for long distance running; it allows me to condense a huge range of sightseeing opportunities into about 3 hours of running, which coincidentally allows me to indulge in my passion for food as much as I like without the traditional feeling of post-holiday gluttony.
Bahrain International Marathon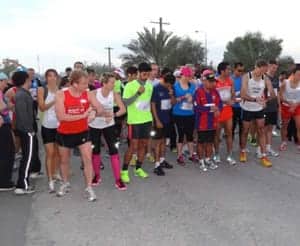 My most recent marathon running exploits brought me to the Kingdom of Bahrain, to take part in the Bahrain International Marathon, which took place on the 20th February 2013. Bahrain (translated as 'Two Seas' in Arabic) is an island country located close to the Persian Gulf, which is rapidly increasing in popularity to tourists from all over the globe; during my time there, I met travellers from Saudi Arabia, Germany, and even a few fellow Brits.
I won't bore you with all the details of 26.2 miles of perspiration and hydration, I'm sure you would much rather read about what I did with my remaining 24 hours in Bahrain, once the marathon was over.
The morning after the marathon, despite the dreaded muscle cramps and stiffness, I decided to venture into Manama, Bahrain's capital; Manama has also recently been bestowed with the honour of being named Capital of Arab Tourism 2013, which is intended to encourage inter-Arab tourism through the highlighting of customs, traditions and culture of the host country.
It is undeniable that Bahrain has its fair share of cultural heritage; there is a wide array of tourist attractions that are based on the ancient civilisations of Bahrain (ideal for a weary marathon runner such as myself), as well as a range of shops, restaurants and cafes that are aimed to appeal to both locals and tourists.
Below is a rundown of the three things that I managed to condense into my last 24 hours in Bahrain.
The National Museum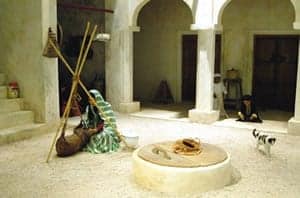 Before I travelled to Bahrain, every travel guide suggested that I visit the Bahrain National Museum in Manama, and who am I to disagree?
I really enjoyed my time at the museum, because it solely focused on the rich and unique cultural heritage of Bahrain; as an added bonus, all the exhibits were conveniently annotated in English and Arabic, which meant that I could soak up as much information as possible without the need for a translator.
As an extra added bonus, the National Museum is air-conditioned to within an inch of its life, which isn't surprising, considering that temperatures in Bahrain can reach upwards of 50oC.
Bahrain's International Circuit.
After the Bahrain National Museum, it was time for a 30km trip south of Manama to the Bahrain International Circuit, which is the home of the Formula 1 Bahrain Grand Prix.
The Bahrain International Circuit was designed to act as a way of increasing brand awareness of the Kingdom of Bahrain and to raise Bahrain's international profile; it most certainly worked for me!
Astoundingly, the circuit was built within 18 months, for around $150 million; the circuit had a wide range of activities available such as drag racing track, go-karting track, and even a 4×4 off-road obstacle course.
I opted for a quick blast around the Viva Karting Track, which was well worth the money, and certainly made me feel like Hamilton, Alonso, Vettel and Webber.
Bahrain City Centre
My final stop on my whistle-stop tour of Bahrain allowed me to indulge in a spot of retail therapy and much more. Bahrain City Centre had everything under one roof; there was a 20 screen cinema, over 340 shops, more than 50 restaurants that catered to both traditional & exotic tastes, they even had their own indoor/outdoor fifteen thousand square metre Waterpark.
It was unfortunate that I only had enough time to sample some authentic Arabic sweets and desserts at Bu Yousif before I had to head to the Airport. Thankfully, Bahrain City Centre had plenty of Travelex stores dotted around so I could convert some more currency and purchase souvenirs for my friends and family before finally heading home.
So there you have it, a whirlwind tour of Bahrain. Hopefully it has opened your eyes to the wonder and allure that Bahrain has to offer – You'll be pleased to know that the Marathon Running Component is Optional!