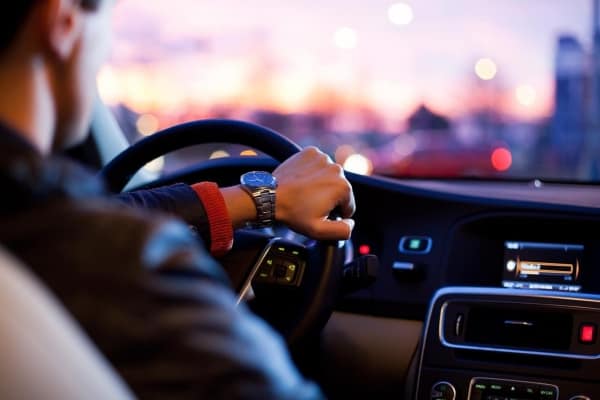 For those who are new to the city, London can present some distinct challenges when driving about. Even people from the UK who are used to city driving will find the capital and intense place to navigate and get around in.
For overseas visitors, the challenge can be that little bit more daunting. Having said that, driving in London does not mean you need relearn all of your skills behind the wheel.
Motorists can adjust to the city quite easily after a day or two, especially if they have done some preparation beforehand which makes all the difference. So is driving in London hard? No but you should think about these important factors before you visit.
Preparing For Car Hire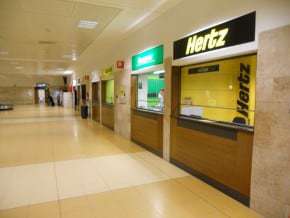 Unless you have brought your car into the country via the Channel Tunnel or a ferry, it is likely that you will be hiring a vehicle.
Car rental companies are located all over the capital, but they tend to be clustered around the international air hubs of Heathrow, to the west of London, Gatwick, to the south, and Stansted, which lies to the north in Essex.
Your best bet is to shop online before you arrive to see what deals are available. Factor in the time it takes you to pick up the car too. This generally takes around 45 minutes to find the right desk, fill out the paperwork and be shown to the car. Expect to pay more if you just turn up and hire a car, booking online before hand is nearly always cheaper.
Driving on the left
The first thing that most drivers will notice about their choice of hire car is that it is designed for driving on the left hand side of the road, in contrast to much of the rest of the globe. If you choose to hire a car with an automatic gearbox, then the shift over to the other side of the car is surprisingly easy.
However, manual or stick shift transmissions do tend to cause some confusion as even drivers who are used to them need to use their left hand to change gear, not their right.
Local drivers in London tend to drive fairly aggressively, but having said that the average speed is slow due to so many cars on the road. Driving on the opposite side of the road isn't as scary as you might think, you soon get used to it because you're surrounded by other cars also driving in a mostly predictable manner.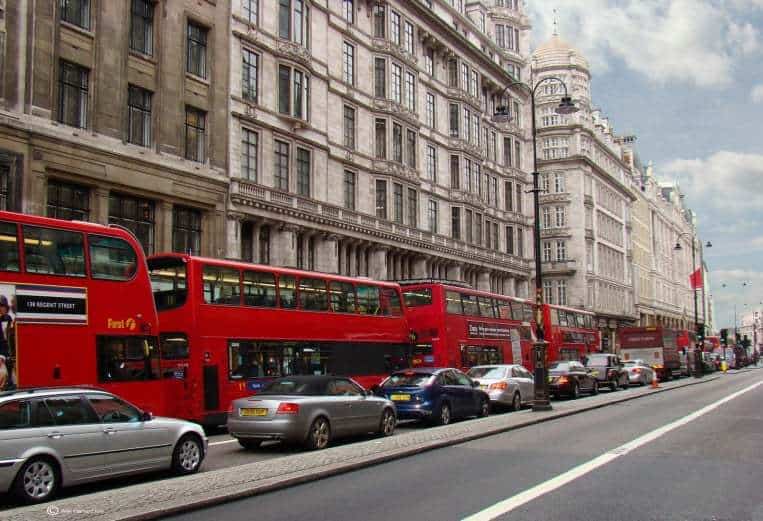 Which fuel to use
In addition to the transmission type, motorists should be aware of UK fuels. Most British cars run on unleaded petrol nowadays and most filling station forecourts offer a choice of unleaded petrol, premium and ordinary, usually with a green-handled nozzle. Petrol is never referred to as gas.
However, a high proportion of hire cars don't run on petrol, but diesel. Fill up with diesel using a black-handled nozzle and never allow a diesel engine to run dry because it will cause permanent damage.
Always check the tyres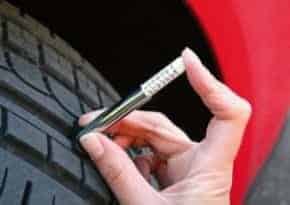 Another important thing to check, before choosing what sort of car to hire, is the state of wear with the tyres.
Worn down tyres in vehicle is the responsibility of the driver, not the owner of the vehicle in UK law.
Having said that, most reputable car hire firms check their tyres regularly, but it is always good to be entirely sure.
Its not something people usually check when picking up a hire car but I recommend you take a look at each wheel before you accept the vehicle.
Getting in to London
For those people arriving at Heathrow, the eastbound carriageway of the M4 is the most direct to London. The A2 or M20 are good routes if you are coming from the Channel ports.
For those arriving at Gatwick, the M23 is the best road to use and from Stansted, the M11 southbound is preferable. Whichever route you use, sooner or later you will intersect with the M25, London's famous ring road.
This road is good to use so that you can most easily navigate toward the part of London you are heading to, however bear in mind that there is a toll charged if you use it to cross the Thames at Dartford.
Despite the handiness of the ring road, most visitors will want to progress directly to central London and will therefore not need to access it.
Traffic and the Congestion Charge
London's traffic is legendary. Try to avoid the morning rush hour from 7am to 9am and the evening one from about 4.30pm to 7pm.
When you reach central London on a weekday, it is essential that you pay the congestion charge or face a fine. This can be done online via Transport for London.