[highlight]
Ella Buchan is a freelance travel writer with 12 years of experience. Based between London and Paso Robles, California, she can often be found seeking out local dining spots and/or drinking wine with llamas.
Her time in North Carolina was part of the #DriveUS1 campaign with Captivate, road-tripping all the way down US Route 1 from Fort Kent, Maine to Key West, Florida.
[/highlight]
Where in the world can you go from sipping wine with baby llamas to hanging out in cool college cities by the coast? Rich in culture, history and offbeat experiences, the delights of North Carolina are best explored on a road trip.
Here's my pick of stops that take in natural beauty, tempting food and charming towns of this varied east coast state – with some quirky surprises thrown in.
JOLO Winery
In the shadow of misty Pilot Mountain, the wineries of Yadkin Valley certainly have an aesthetic advantage. They also produce some world-class vintages, like the Pilot Fog at JOLO Winery & Vineyards, just off the US-52 and not far from the border with Virginia.
From America's oldest native grape, Cynthiana or Norton, this velvety red has notes of jammy fruit, warm spices and chocolate.
That isn't the only reason to visit. There's also the adorable lilac cottage, known as the 'Newlywed Chateau'. With silky-soft bed linens, a terrace overlooking the forest and a weathervane shaped like a wine bottle, it also proved luxurious lodgings for this solo traveller.
Chief the Weimaraner (or 'wine-maraner', as owners JW and Kristen Ray joke) only adds to the charm.
Divine Llama Vineyards
Head 20 minutes south down the US-52 for more wine and a chance to hang out with baby llamas at Divine Llama Vineyards. And adult llamas – around 60 of the camelids roam, groan and watch visitors here with curious, spidery-lashed eyes.
One three-week-old tottered right up to me for a closer look. Perhaps she thought I was after her wine. And with blends (named after the llamas) like In a Heartbeat, half merlot and half cabernet franc, her suspicions proved correct.
Check out the skeins of llama wool and T-shirts with the winery's fab logo, in the style of a vintage transport poster.
Winston-Salem
Half an hour south, Winston-Salem is a charming blend of old and new. A vibrant arts and culinary scene has sprouted from its Moravian roots – the protestant missionaries settled here 250 years ago.
Try the Moravian chicken pie at The Tavern in Old Salem before exploring original Moravian buildings and gardens of Old Salem. Don't miss the sloping Miksch Gardens, planted with crops early Moravian settlers grew, and Winkler Bakery. The latter has been concocting gossamer-thin cookies and rich sugar cakes since 1800.
Reynolda House is a world-class American art museum with exquisite community gardens in the former home of tobacco baron RJ Reynolds.
I rounded off my visit with a nightcap at Tate's Craft Cocktails, where the bartenders mix a mean Old Fashioned.
The Historic Brookstown Inn, an elegantly converted 1837 cotton mill, has enormous rooms with original wooden beams and high ceilings, with free wine and cheese in the lobby every evening.
Fearrington Village
Around 90 minutes southeast, Fearrington is a charming English-style village with a Relais & Châteaux inn, restaurant and shops located on a historic farm. Belted Galloway cows, or 'Belties', and monochrome fainting goats graze the pastures, while hotel guests are served afternoon tea with delicate cakes, finger sandwiches and the property's own house-blend brews in The Fearrington House Restaurant.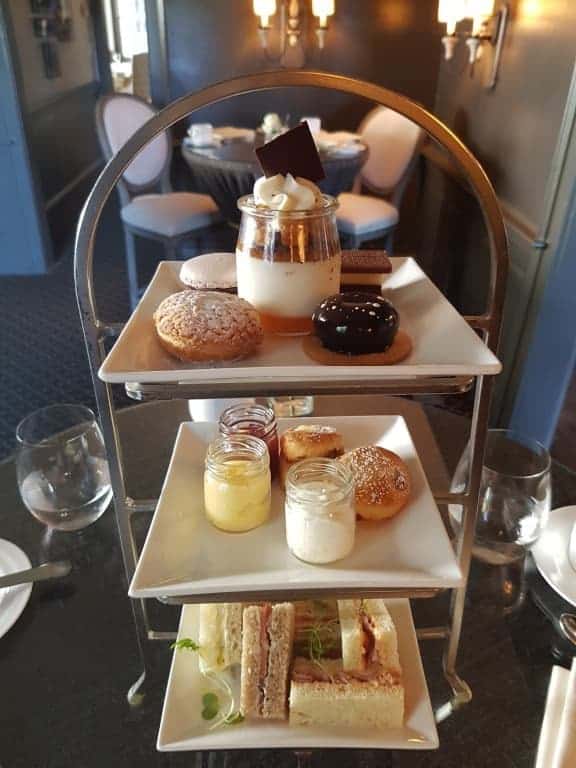 Cute Chapel Hill is a 15-minute drive away. At North Carolina Botanical Garden, butterflies flutter around grounds dotted with whimsical sculptures.
Another 20-minute drive brings you to Durham, a university town now served by direct flights from the UK. Explore the 9,000 acres around Duke University Campus, stop for a brownie sundae cake at The Parlour and sample local craft beers at Fullsteam Brewery.
Raleigh
Drive 45 minutes east to downtown Raleigh. A free bus, the R-Line, does a 20-minute lap around the city's districts. Feel like Charlie at Videri Chocolate Factory, taste traditional North Carolina BBQ at The Pit and gawp at the selection of brews at Raleigh Beer Garden.
With 378 taps, this pub holds the Guinness World Record for the biggest number of brews on draft.
The Umstead Hotel and Spa, a 15-minute drive from downtown, is a sanctuary with plush beds, farm-to-table restaurant, serene spa and grounds that waft with the scent of hibiscus.
The hotel has free bikes for guests' use. Pedal the short distance to enter Umstead State Park, gloriously green all year round and popping with florets of pale gold and russet in autumn.
Wilmington
Two hours on the I-40 takes you to Wilmington, a coastal college city close to the border with South Carolina. This southern belle is blessed with natural beauty – but is too chilled out to shout about it.
Blockade Runner's Surf to Sound Academy offers sailing lessons, kayak adventures and stand-up paddle tours through the marshes.
Don't miss sunset over the ivory sands of Wrightsville Beach, just across the causeway. The sky swirls like candy floss before deepening to fiery burnt orange.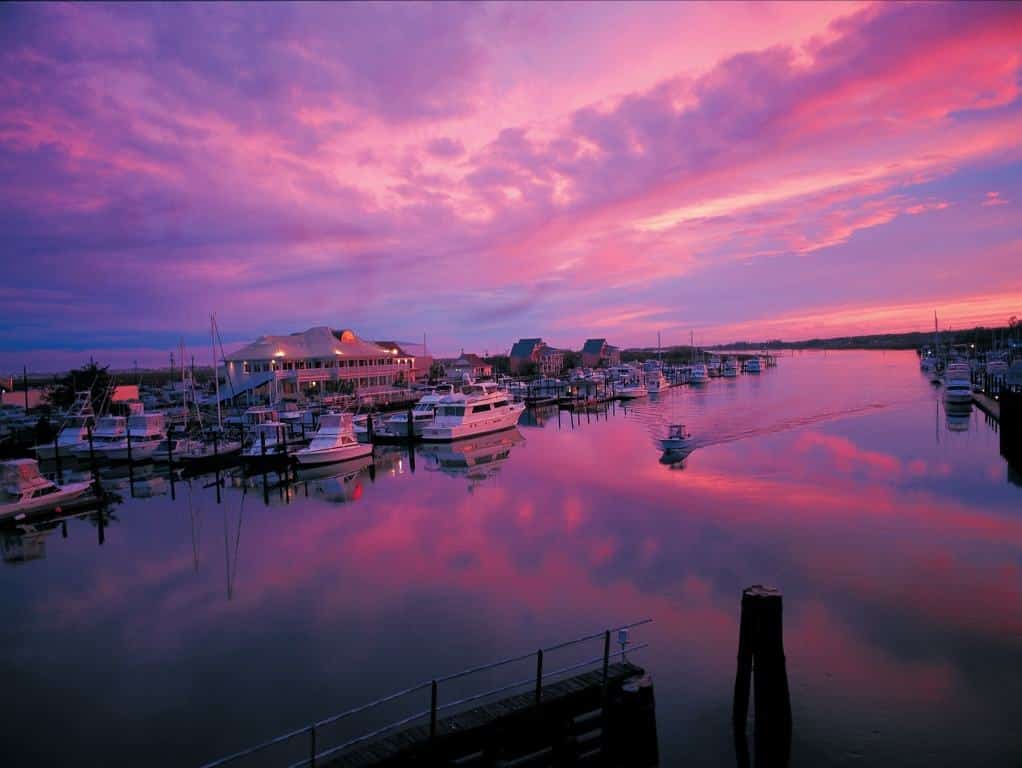 Discover more North Carolina at www.visitnc.com and www.visittheusa.com/state/north-carolina.
Thank you to Hertz
A big thank you to Hertz Car Hire for supporting this amazing road trip. A week's hire in February (pick up and return to Portland Maine Int) starts from £200. Hertz has over 3000 locations across the USA. If you want to know more check out www.hertz.co.uk/p/car-hire/usa/north-carolina.