Costa Rica has become one the top countries backpackers and eco-tourists love to visit.  It's no surprise that this country's natural diversity has made it one of the world's most popular destinations to have active adventures like whitewater rafting, hiking, canyoning, and others.  When visiting Costa Rica, there are some things you should know beforehand that will help you understand or simply be aware of this country's characteristics and customs.   Here are 5 things you should know when going to Costa Rica.
1.  The greenest place in the world can also be ridiculously hot.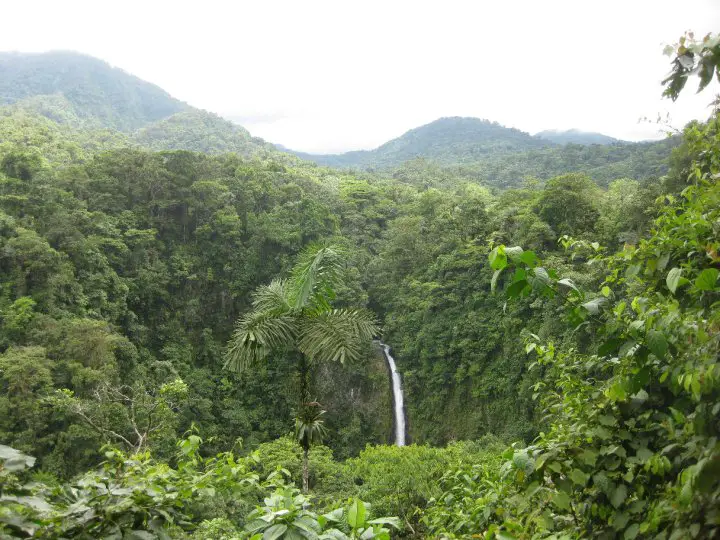 Costa Rica is considered the "greenest" country in the world and it ranked first in the Happy Planet Index.  As an initiative to protect this title –as well as their country's ecosystem– the Costa Rican government plans to turn Costa Rica into the first carbon neutral country by 2021.  Yayy!
But, even being the greenest place in the world, Costa Rica is not spared of the intense heat.  The mid-day sun can be a "killer", giving you an instant tan and making you sweat even when standing still.  The combination of the intense tropical sun with the heat of many active volcanoes and the humidity; can raise the temperatures to over 100 degrees Fahrenheit.  Always wear sun protector and stay hydrated.
2.  You need some guts to drive here
Costa Ricans are very "creative" when driving.  They usually pay no attention to traffic laws and drive like they are "kings of the road".
If you rent a car here, you should know there are few or no street signs.  The highways are clearly marked, but as soon as you get off them, it's time to ask for directions.  There are also no street addresses in many areas.  How do they get their mail?!
Always plan for more driving time than the usual.  Even though the distance might look short on the map, most roads aren't in good condition or are rural roads that go up and down the mountain, requiring you to drive with more caution and less speed.
3.  "White" crimes are common in San Jose
Although violent crimes are unlikely to happen to you, be very careful of petty theft like pickpockets, grab and run, and scamming.  They do happen often, especially in San Jose.  Never leave your stuff unattended and when in the bus, always have a grip of your backpack.
If possible, try not to carry your passport.  If not, try hiding it in a "safe" pocket.  Try to have a copy of the front page and entry stamp of your passport.  If police are in the mood, they might consider it as a valid ID.
4.  Roadside restaurants serve the best food, and tap water is safe to drink.
Costa Rican cuisine is delicious. Some of the best eating spots are little roadside local restaurants and 'sodas'.  Not only the food is good, but they tend to be cheaper.  Try their typical meals –comida tipica.  It will certainly be made of black beans and rice, mixed with a combination of some meat.
Tap water is safe to drink in most places.  Although San Jose's tap water is safe, I don't recommend it for the high chlorine content.
5.  Pura Vida has many meanings
Pura Vida literally means "pure life", but Costa Ricans give many meanings to this phrase like: full of life, purified life, this is living, going great, or cool.
Costa Ricans love to use it both as a greeting and a farewell, to express satisfaction, to say thank you, or to express acknowledgement of something.  They also love when tourists respond back with this phrase.  It's a polite gesture.
In a way, this expression reflects the friendliness of Costa Ricans and the leisure lifestyle associated with this country.